News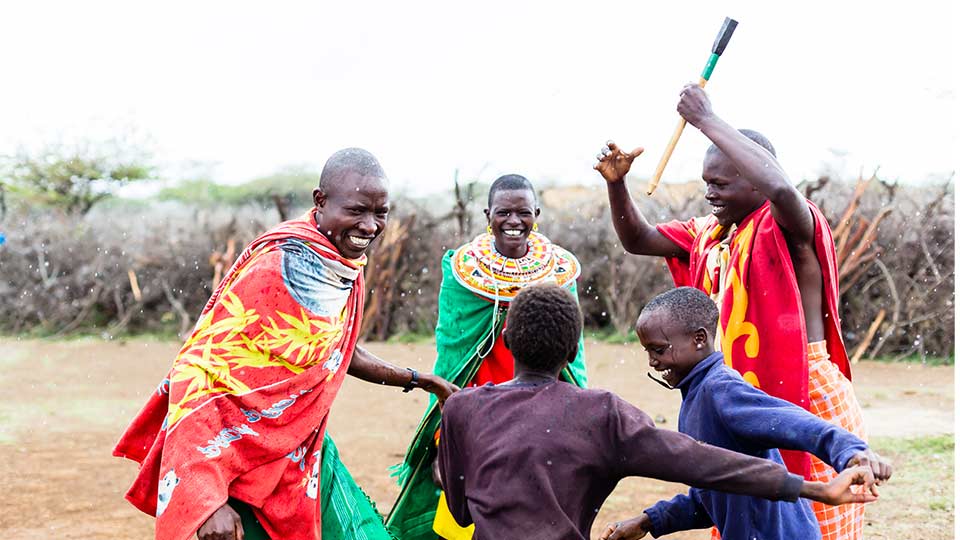 Early childhood development among the Maasai in Kenya to be explored as part of a new study
Early childhood development and education in Kenya will be explored by academics at Loughborough University as part of new research.
The aim of the project is to understand the caring processes and support for early childhood development (up to 36 months old) in the Maasai community.
The research, which has been funded by the British Academy, will be used to create a community-based programme and interventions to support education.
The Maasai tribe make up 14% of Kenya's population, yet little is known about their traditions for early childhood development. Children's early years are an important period where their brains develop rapidly.
Over 66% of children in sub-Saharan Africa are affected by poor development and a lack of responsive care and education in the early years can have an impact on young children's emotional, social, physical and cognitive development.
The two-year project will examine how the low status of women in these households, as well as factors such as poverty, influence this relationship.
Researchers received just under £300,000 to carry out the project which will be conducted in Kajiado County - a county that has a predominantly Maasai population.
The University will be working with various partners on the project including the African Population and Health Research Centre (APHRC), Kenyatta University, and the Kenyan Ministry of Health.
Professor Paula Griffiths, a Professor of Population Health, in the University's School of Sport, Exercise and Health Sciences, said: "The Maasai community have a specific need for programmes supporting early learning because of their semi-nomadic lifestyles and the low status of women.
"We are focusing on nomadic pastoralist communities because their farming and livelihood traditions result in them being a mobile population group, which means that existing service models need adapting to accommodate the additional needs that come from their mobile lifestyle.
"Understanding how early learning can best be supported in these communities could also bring knowledge about programme provision to other highly mobile population groups such as migrants.
"Furthermore, these groups of people are keen to participate in research that can potentially improve their children's development."
Dr Emma Haycraft, a Reader in Psychology in the University's School of Sport, Exercise and Health Sciences, said: "This is an important project which will help us to understand how these families can be supported to promote optimal development in their children.
"We know that caregivers often benefit immensely from support and intervention in their child's early years, yet we don't know how best to support and work with the Maasai community. Our project aims to address this."
The project builds on their previous research in Kenya, which saw academics provide evidence that helped the Kenyan government to implement The Baby Friendly Community Initiative (BFCI), a global strategy recommended by the World Health Organisation (WHO), to promote optimal maternal, infant and young child nutrition at the community level.
Notes for editors
Press release reference number: 20/02
Loughborough University

Loughborough University is equipped with a live in-house broadcast unit via the Globelynx network. To arrange an interview with one of our experts please contact the press office on 01509 223491. Bookings can be made online via www.globelynx.com
Loughborough is one of the country's leading universities, with an international reputation for research that matters, excellence in teaching, strong links with industry, and unrivalled achievement in sport and its underpinning academic disciplines.
It has been awarded five stars in the independent QS Stars university rating scheme, named the best university in the world for sports-related subjects in the 2019 QS World University Rankings, University of the Year by The Times and Sunday Times University Guide 2019 and top in the country for its student experience in the 2018 THE Student Experience Survey.
Loughborough is in the top 10 of every national league table, being ranked 4th in the Guardian University League Table 2020, 5th in the Times and Sunday Times Good University Guide 2019 and 8th in The UK Complete University Guide 2020.
Loughborough is consistently ranked in the top twenty of UK universities in the Times Higher Education's 'table of tables' and is in the top 10 in England for research intensity. In recognition of its contribution to the sector, Loughborough has been awarded seven Queen's Anniversary Prizes.
The Loughborough University London campus is based on the Queen Elizabeth Olympic Park and offers postgraduate and executive-level education, as well as research and enterprise opportunities. It is home to influential thought leaders, pioneering researchers and creative innovators who provide students with the highest quality of teaching and the very latest in modern thinking.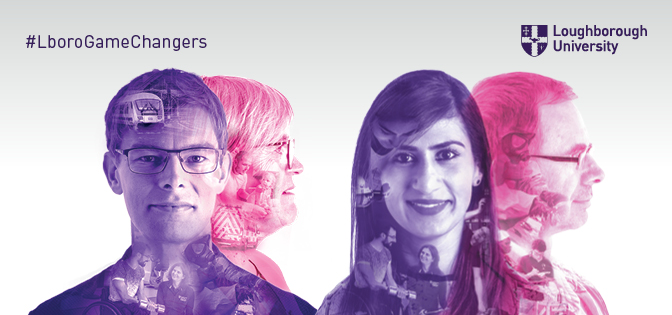 Loughborough staff, students and alumni make a real difference. They challenge convention, think creatively and find solutions to some of the biggest challenges facing society today and in the future.
Meet the #LboroGameChangers at lboro.ac.uk/lborogamechangers