News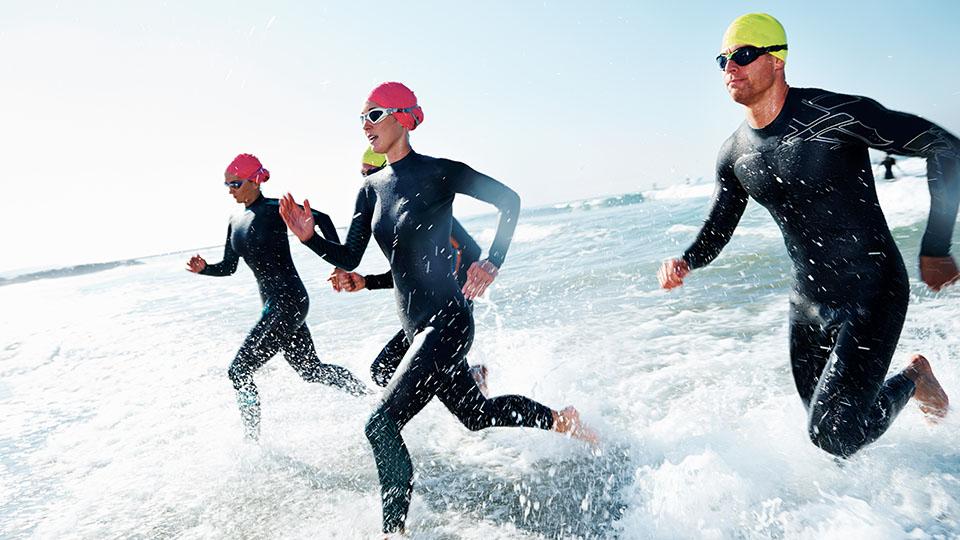 Heat research from Loughborough featured in global triathlon guide
Academics from Loughborough University have helped devise a comprehensive report that will benefit triathletes and paratriathletes in their preparation to compete under hot and humid conditions – like those predicted at the Tokyo 2020 Olympic and Paralympic Games.
The document, titled 'Beat the Heat', has been written in cooperation with the International Triathlon Union, and the University of Canberra Research Institute for Sport and Exercise (UCRISE), to help triathletes, coaches and support teams by providing recommendations to optimise performance and minimise the occurrence of heat illness.
Loughborough's research stemmed from research assistant Ben Stephenson's practical experience observing various international triathlon events, which was overseen by Vicky Tolfrey, Professor of Applied Disability Sport and Director of the Peter Harrison Centre for Disability Sport.
With competitions typically taking place in the summer months, athletes can be exposed to particularly hot and humid environmental conditions. Under overly oppressive conditions, both the capacity to perform and the health of the athletes can be negatively impacted.
Ben explained how his research shaped Loughborough's input:
"Paratriathletes are a population with a heightened risk of health or performance detriments when performing in the heat due to primary or secondary consequences of their physical impairments.
"With the paratriathlon races in Tokyo only about 200 days away, this document is a timely opportunity to share our recent research in the sport which details the level of strain imposed on paratriathletes when competing in hot and humid environments and how they may effectively prepare."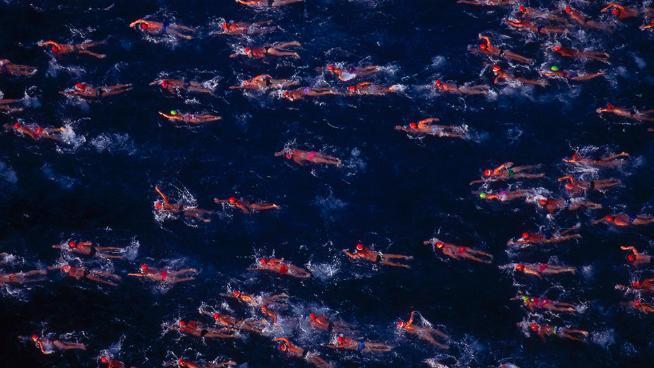 Although many principles in training and heat preparation are directly transferable from Olympic to Paralympic triathletes, the report also offers consideration of the physiological consequences of an athlete's impairment.
"Triathletes face the unique challenge of competing in three disciples consecutively and they face this challenge at a very high intensity and sometimes in oppressing environmental conditions," added Professor Vicky Tolfrey.
"Understanding how environmental heat stress impacts on the human body from a health and performance perspective is important, as the world's best triathletes and paratriathletes prepare for Tokyo 2020. This document not only outlines how hot ambient conditions acutely can influence the athletes, but it also outlines strategies to help mitigate its impact, such as having a hydration plan and heat acclimation.
"We're proud to have to been invited to contribute and that is testament to our thorough work in this field."
The Beat the Heat guidelines can be downloaded here.
Notes for editors
Press release reference number: 20/19
Loughborough University is equipped with a live in-house broadcast unit via the Globelynx network. To arrange an interview with one of our experts please contact the press office on 01509 223491. Bookings can be made online via www.globelynx.com
Loughborough is one of the country's leading universities, with an international reputation for research that matters, excellence in teaching, strong links with industry, and unrivalled achievement in sport and its underpinning academic disciplines.
It has been awarded five stars in the independent QS Stars university rating scheme, named the best university in the world for sports-related subjects in the 2019 QS World University Rankings, University of the Year by The Times and Sunday Times University Guide 2019 and top in the country for its student experience in the 2018 THE Student Experience Survey.
Loughborough is in the top 10 of every national league table, being ranked 4th in the Guardian University League Table 2020, 5th in the Times and Sunday Times Good University Guide 2019 and 8th in The UK Complete University Guide 2020.
Loughborough is consistently ranked in the top twenty of UK universities in the Times Higher Education's 'table of tables' and is in the top 10 in England for research intensity. In recognition of its contribution to the sector, Loughborough has been awarded seven Queen's Anniversary Prizes.
The Loughborough University London campus is based on the Queen Elizabeth Olympic Park and offers postgraduate and executive-level education, as well as research and enterprise opportunities. It is home to influential thought leaders, pioneering researchers and creative innovators who provide students with the highest quality of teaching and the very latest in modern thinking.