News
Academics part of £39m Ford project that looks to bring the next generation of electrified vehicles to the market faster
Loughborough University is working on a collaborative industry research project to develop digital engineering tools that will help bring the next generation of electrified commercial vehicles to the market much faster.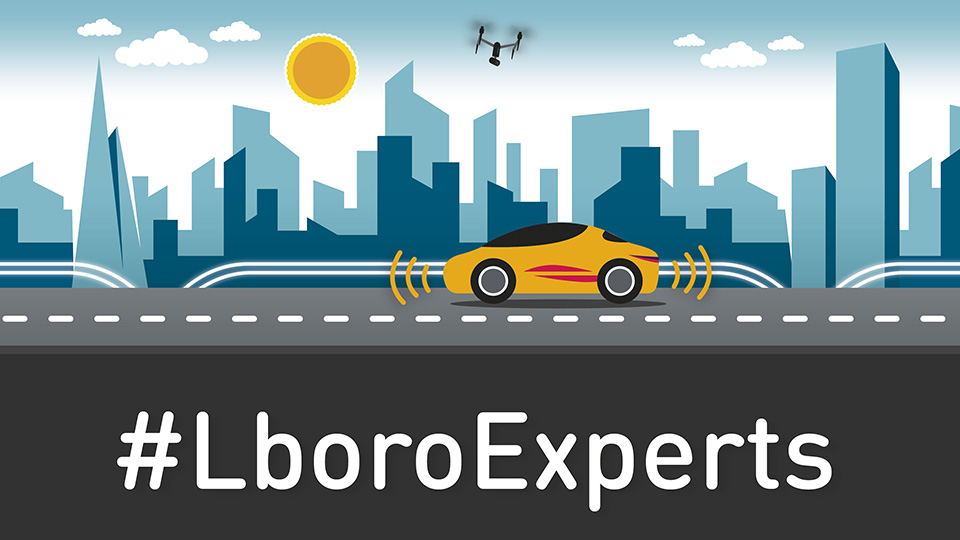 According to the Carbon Footprint, electric vehicles use is growing strongly across the globe (with almost a 30% rise in 2016) as drivers are increasingly looking to ditch fossil fuels.
The organisation states the average carbon emissions of driving 10,000 miles in an electric vehicle is 0.96t CO2e (0.96 equivalent tonnes of CO2) compared to petrol's 2.99t CO2e and forecasts that by 2040, 55% of all new car sales globally will be electric.
Dr Georgios Mavros and academics from the School of Aeronautical, Automotive, Chemical and Materials Engineering and the School of Mechanical, Electrical and Manufacturing Engineering have been awarded funding of £3.1m to help develop the next generation of electrified vehicle technologies by enhancing the virtual product development process.
Currently, vehicle development involves significant prototyping and practical testing which can be very expensive, time-consuming and often leads to compromises in design and therefore reduced vehicle performance.
The Loughborough University team are to build on their existing mathematical modelling and simulation expertise to optimize vehicles in a virtual environment – removing the need for physical testing, improving cost-efficiency and the quality of the final product.
Dr Mavros said: "Simulation methods already exist but they're underdeveloped for electric vehicles, we aim to take it to the next level.
"At the moment, there's a lot of compromise in electric and hybrid vehicle development. For example, current simulation models of batteries and motors do not cover a sufficiently broad range of performance attributes to allow design optimisation of the whole vehicle in a virtual environment.
"We will create improved models and use large-scale simulations to look at the combined performance and interaction of many sub-systems – such as the battery, motor, brakes (conventional and regenerative), control systems, Advanced Driver Assistance Systems – and how they operate as parts of a whole vehicle, rather than examine them in isolation.
"This approach will allow the design of more desirable electric vehicles with an increased range and better battery life.
"We look forward to working with our partners to help revolutionise the product development process for electric and electrified vehicles."
As part of the three-year project, the University will look at electrifying the Ford Transit Van, which Dr Mavros says provides additional challenges due to the increased payload and the need for it to be able to travel long distances.
The team will use part of the funding to upgrade their existing equipment for testing electric vehicles and will install a new Vehicle-in-the-Loop (ViL) test facility that will allow researchers to test control algorithms on real vehicles.
A Ford Transit Van "in-the-loop" with a simulation model running on a computer. The dynamometers (devices measuring force) connected to the wheel-hubs feed realistic road loads (the force imparted on a vehicle while driving at constant speed) to the vehicle. The loads are provided by simulation models and allow safe testing under highly repeatable and controlled conditions.
Loughborough University has received funding as the academic partner in the £39m Virtual Vehicle Integration and Development (ViVID) Project, funded by the Advanced Propulsion Centre through the APC 11 competition. The project is led by Ford Motor Company with McLaren Applied Technologies and IPG Automotive participating as industrial partners.
The main aims of the ViVID project are to remove the engineering prototype phase and enable significant CO2 reductions by increasing the number of electrified vehicles in commercial fleets.
Graham Hoare, Chairman and Executive Director, Ford of Britain at Ford Motor Company, commented: "Following on from previously successful APC projects, Ford is delighted to be collaborating on an APC11 funded project called ViVID.
"The Advanced Propulsion Centre plays a vital role in bringing together the brightest minds in industry and research institutes to accelerate the development of game-changing products and keep the UK at the forefront of global automotive development.
"ViVID builds digital vehicle simulation capability and applies it to future electrified commercial vehicles. The goal is to accelerate the adoption of low and zero-emissions commercial vehicles by making them more affordable, capable and bring them to market faster."
More information on the ViVID Project can be found here.
Notes for editors
Press release reference number: 19/168
Loughborough University is equipped with a live in-house broadcast unit via the Globelynx network. To arrange an interview with one of our experts please contact the press office on 01509 223491. Bookings can be made online via www.globelynx.com
Loughborough is one of the country's leading universities, with an international reputation for research that matters, excellence in teaching, strong links with industry, and unrivalled achievement in sport and its underpinning academic disciplines.
It has been awarded five stars in the independent QS Stars university rating scheme, named the best university in the world for sports-related subjects in the 2019 QS World University Rankings, University of the Year by The Times and Sunday Times University Guide 2019 and top in the country for its student experience in the 2018 THE Student Experience Survey.
Loughborough is in the top 10 of every national league table, being ranked 4th in the Guardian University League Table 2020, 5th in the Times and Sunday Times Good University Guide 2020 and 8th in The UK Complete University Guide 2020.
Loughborough is consistently ranked in the top twenty of UK universities in the Times Higher Education's 'table of tables' and is in the top 10 in England for research intensity. In recognition of its contribution to the sector, Loughborough has been awarded seven Queen's Anniversary Prizes.
The Loughborough University London campus is based on the Queen Elizabeth Olympic Park and offers postgraduate and executive-level education, as well as research and enterprise opportunities. It is home to influential thought leaders, pioneering researchers and creative innovators who provide students with the highest quality of teaching and the very latest in modern thinking.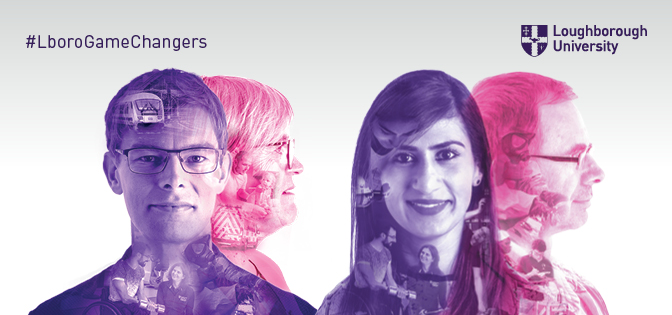 Loughborough staff, students and alumni make a real difference. They challenge convention, think creatively and find solutions to some of the biggest challenges facing society today and in the future.
Meet the #LboroGameChangers at lboro.ac.uk/lborogamechangers