News
Loughborough expert helps construct new United Nations specifications that could lead to huge international investments in solar energy
A Loughborough University academic has helped construct new United Nations specifications that have the potential to boost solar energy investments across the globe if implemented.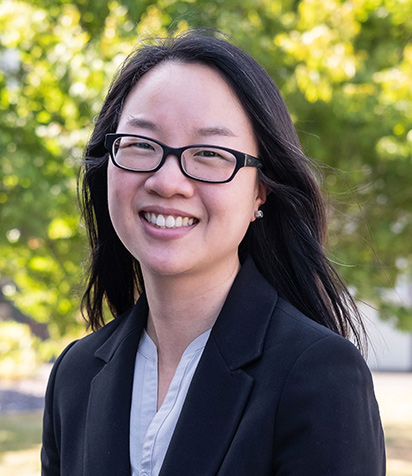 The renewable energy industry has grown significantly in the last few decades, and today, supplies almost a fifth of total primary energy consumption, with global investments in renewable power and fuels totalling £231bn (USD 289 billion) in 2018.
The contribution of renewables at large will continue to rise over the coming years and renewable power is increasingly cost-competitive compared to conventional fossil fuel-fired power plants.
According to REN21, by the end of 2018, electricity generated from new solar photovoltaics (PV) plants had become more economical than power from fossil fuel-fired plants in many places. In addition, in some locations it was more cost-effective to build solar PV power plants than to continue to run existing fossil fuel power plants.
However, there are currently no means for financial institutions to systematically compare the cost of solar against non-renewable and other renewable energy resources.
The Solar Energy Sub-Group of the United Nations Economic Commission for Europe's Expert Group on Resource Management has drafted the first solar energy standards for the UNFC (United Nations Framework Classification for Resources) in a bid to standardise how solar energy potential is classified and reported.
The UNFC is a universally acceptable and internationally applicable scheme that provides countries, companies, financial institutions and other stakeholders a futuristic tool for sustainable development of energy and mineral resource endowments.
It is hoped that reporting solar energy in a consistent and comparable manner to other forms of energy will "aid with the policy formulation, national and corporate resources management and provide a comparable basis for financing energy projects".
Dr Long Seng To, of the School of Social Sciences, is a member of the Solar Energy Sub-Group and has used her expertise in both the technical and social aspects of solar energy projects in developing countries to advise on the specifications.
She commented: "The specifications allow solar energy resources to be compared with other renewable and non-renewable energy resources, paving the way for further investment as costs of solar energy technologies reduce.
"It will help industry to accelerate the development of solar energy projects and help governments to manage their national resources sustainably. It will also help us to understand our energy resources on a global level.
"I hope that including solar energy in this global standard for classifying resources will shift investment into solar energy projects as they are fast becoming the least-cost option in many contexts.
"I also hope that developing countries especially can benefit from this shift towards clean energy."
The draft 'Specifications for the application of the UNFC to Solar Energy' document is currently open to public comment and available to view on the UNECE website here.
The public comment period for the UNFC solar energy standards will be open until 30 August 2019.
The comments received from the public will be considered for the finalising of the document by the Solar Sub-Group. The final document will be presented to the UNECE Committee on Sustainable Energy for endorsement during its annual meeting, on 25-27 September in Geneva. The Committee is an inter-governmental body, and after its endorsement, the solar specifications will part of the official UNFC documentation.
Notes for editors
Press release reference number: 19/97
Loughborough University is equipped with a live in-house broadcast unit via the Globelynx network. To arrange an interview with one of our experts please contact the press office on 01509 223491. Bookings can be made online via www.globelynx.com
Loughborough is one of the country's leading universities, with an international reputation for research that matters, excellence in teaching, strong links with industry, and unrivalled achievement in sport and its underpinning academic disciplines.
It has been awarded five stars in the independent QS Stars university rating scheme, named the best university in the world for sports-related subjects in the 2019 QS World University Rankings, University of the Year by The Times and Sunday Times University Guide 2019 and top in the country for its student experience in the 2018 THE Student Experience Survey.
Loughborough is in the top 10 of every national league table, being ranked 4th in the Guardian University League Table 2020, 5th in the Times and Sunday Times Good University Guide 2019 and 8th in The UK Complete University Guide 2020.
Loughborough is consistently ranked in the top twenty of UK universities in the Times Higher Education's 'table of tables' and is in the top 10 in England for research intensity. In recognition of its contribution to the sector, Loughborough has been awarded seven Queen's Anniversary Prizes.
The Loughborough University London campus is based on the Queen Elizabeth Olympic Park and offers postgraduate and executive-level education, as well as research and enterprise opportunities. It is home to influential thought leaders, pioneering researchers and creative innovators who provide students with the highest quality of teaching and the very latest in modern thinking.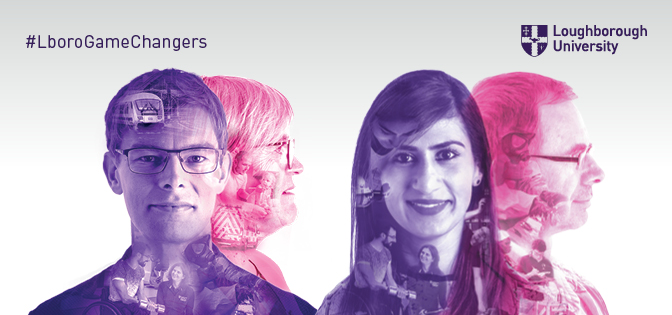 Loughborough staff, students and alumni make a real difference. They challenge convention, think creatively and find solutions to some of the biggest challenges facing society today and in the future.
Meet the #LboroGameChangers at lboro.ac.uk/lborogamechangers