News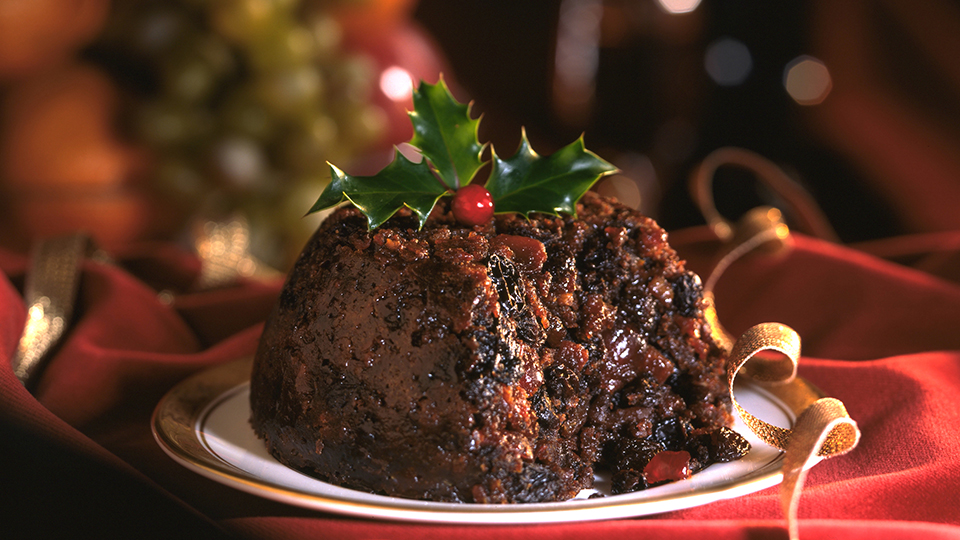 Is the traditional Christmas pudding on its way out?
One of the UK's best-loved and longest-serving Christmas dinner delights is being replaced by a plethora of alternatives, according to analysis from Loughborough economist Dr Jon Seaton.
Traditionally, every household would have a Christmas pudding proudly displayed on the table, but now, more and more families seem more likely to offer alternatives such as panettone, torte, gateaux and pannacotta instead.
In a study looking at festive desserts offered by supermarkets, Dr Seaton found that Tesco, ASDA, Morrisons, Aldi and Waitrose all stocked a huge amount of alternatives to Christmas puddings, reflecting the demand from shoppers.
After reviewing over 350 items online, he found only Sainsbury's had more traditional festive-themed desserts compared to other sweets, such as tarts, gateaux and cheesecakes.
Dr Seaton said: "By far the most interesting aspect of this is the differing web menu structures for each supermarket.
"The majority of websites often avoid the Christmas puddings directly and focus instead on Christmas desserts. Christmas puddings are available on their sites, but you have to search in order to find them.
"The Sainsbury's Christmas order catalogue doesn't even list Christmas puddings, but they do give you a free one if you spend more than £80."
The stores Dr Seaton analysed represent about 82% of the retail grocery market.
Tesco's 2018 Christmas report revealed that sales of Christmas pudding are in steady decline, falling at around 1% year-on-year.
It also found that fewer than half of British people eat Christmas pudding on Christmas Day.
Dr Seaton said that one reason that families are falling out of love with the pudding could be the cost.
"As a business economist," he said. "My typical toolkit of statistical investigation always points to the money issues first – this means prices and incomes.
"As many people are facing hardship in the UK, we need to understand that the Christmas pudding is being undermined by cheaper alternatives such as the chocolate bomb and the cheesecake or simple ice cream.
"It is telling, that the price of the two Christmas puddings – £1.50 for a small 100g single serving version or £4.50 for 454g (four servings at almost £1.13 each) – match the prices for similar products and sometimes cheaper products, but per kilo or per serving the Christmas puddings seems expensive, with a cost of £10-£15 per kilo – whilst a frozen chocolate orange cheesecake sets you back only £5 for 900g, equalling £5.56 a kilo which can serve 10 people at a cost of 50p each."
As part of the analysis, Dr Seaton also looked at whether any retailers were actively promoting the traditional puddings over alternatives.
He calculated this by dividing the number of varieties of puddings for sale from each of the retailers by their market share.
The results showed that Waitrose was the biggest fan of the Christmas pudding, significantly ahead of the mainstream retailers such as Tesco and Aldi.
Dr Seaton also considered that the supermarkets' marketing techniques may also be a contributing factor to the change in our go-to festive dessert.
"With any Christmas family gathering, it is likely that some households will resort to buying many options – this is perhaps where our desire to be different and cater for all tastes and to spoil each other go hand in glove.
"The frozen options of ice cream and frozen cheesecakes can help to accommodate this display of variety, and therefore encourage purchases as a precautionary alternative to the Christmas pudding.
"Frozen desserts can be used as needed and save both waste and money; 73% of ASDA's 44 Christmas desserts were frozen, which seems to be a popular way of managing the unknown number of Christmas guests and their fussiness!"
Notes for editors
Press release reference number: 18/175
Loughborough University is equipped with a live in-house broadcast unit via the Globelynx network. To arrange an interview with one of our experts please contact the press office on 01509 223491. Bookings can be made online via www.globelynx.com
Loughborough is one of the country's leading universities, with an international reputation for research that matters, excellence in teaching, strong links with industry, and unrivalled achievement in sport and its underpinning academic disciplines.
It has been awarded five stars in the independent QS Stars university rating scheme, named the best university in the world for sports-related subjects in the 2018 QS World University Rankings, top in the country for its student experience in the 2018 THE Student Experience Survey and named University of the Year by The Times and Sunday Times University Guide 2019 and the Whatuni Student Choice Awards 2018.
Loughborough is in the top 10 of every national league table, being ranked 4th in the Guardian University League Table 2019, 5th in the Times and Sunday Times Good University Guide 2019 and 7th in The UK Complete University Guide 2019. It was also named Sports University of the Year by The Times and Sunday Times Good University Guide 2017.
Loughborough is consistently ranked in the top twenty of UK universities in the Times Higher Education's 'table of tables' and is in the top 10 in England for research intensity. In recognition of its contribution to the sector, Loughborough has been awarded seven Queen's Anniversary Prizes.
The Loughborough University London campus is based on the Queen Elizabeth Olympic Park and offers postgraduate and executive-level education, as well as research and enterprise opportunities.
It is home to influential thought leaders, pioneering researchers and creative innovators who provide students with the highest quality of teaching and the very latest in modern thinking.