News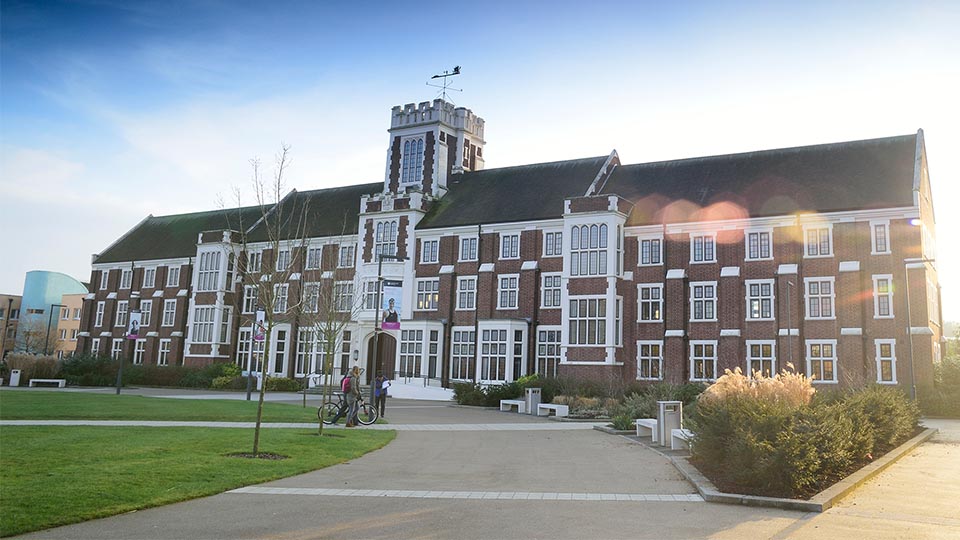 Local groups awarded £27,500 from University donation fund
Two organisations have been awarded funds to support their work in the community.
A total of £27,500 has been donated from the University's Special Projects Fund, one of the Community Donations Funds available to local charitable and voluntary groups.
The Special Projects Fund is for projects which are exceptional or 'one-off' in nature, providing considerable benefit to communities in Charnwood.
G&S Services received £12,500 towards the cost of replacing a vehicle used to provide free or reduced cost services to local people, including garden maintenance, house clearances and furniture recycling.
They work in partnership with the Community Rehabilitation Company to supervise offenders on community punishment, who support the delivery of these services to benefit people who would not otherwise be able to access them.
Scott Wheatley, Director of G&S Services said: "We are very pleased to have received this generous donation – it has been an enormous encouragement to all of us working here. With the new vehicle, we will be able to confidently expand what we do and take on more volunteers."
Also receiving a funding award is the Shree Ram Krishna Community Project, a vibrant centre in Loughborough which exists to improve the quality of life for a diverse, multicultural community by delivering a range of educational, recreational and social opportunities.
The £15,000 donation will be put towards the cost of replacing the current kitchen with a fit-for-purpose industrial kitchen.
Project Manager, Rajesh Karsanji said: "A big thank you to the University for their kind grant. Our project will benefit all communities in Loughborough, from 0 – 90+ year-olds, providing a facility where local residents can participate in activities, events and projects.
"The new kitchen will help us to start new projects, and through private hire, we can also let other groups and our partner organisations use the facility."
Alison Barlow, Stakeholder Relations Manager at Loughborough University said: "The University is thrilled to be donating to these organisations through the Special Projects Fund.
"The purpose of our Community Donations Fund is to support groups such as these, who do so much for the community and provide vital services to those in need. We are honoured to be able to help them grow and expand their work."
Notes for editors
Press release reference number: 17/115
Loughborough University is equipped with a live in-house broadcast unit via the Globelynx network. To arrange an interview with one of our experts please contact the press office on 01509 223491. Bookings can be made online via www.globelynx.com
Loughborough is one of the country's leading universities, with an international reputation for research that matters, excellence in teaching, strong links with industry, and unrivalled achievement in sport and its underpinning academic disciplines. It has been awarded five stars in the independent QS Stars university rating scheme, named the best university in the world to study sports-related subjects in the 2017 QS World University Rankings and top in the country for its student experience in the 2016 THE Student Experience Survey.
Loughborough was ranked 6th in the Guardian University League Table 2018 and 10th in The UK Complete University Guide 2018 and was also named Sports University of the Year by The Times and Sunday Times Good University Guide 2017. It has been awarded a Gold rating in the Teaching Excellence Framework, which recognises institutions that deliver consistently outstanding teaching that is of the highest quality found in the UK.
Loughborough is consistently ranked in the top twenty of UK universities in the Times Higher Education's 'table of tables' and is in the top 10 in England for research intensity. In recognition of its contribution to the sector, Loughborough has been awarded seven Queen's Anniversary Prizes.
The Loughborough University London campus is based on the Queen Elizabeth Olympic Park and offers postgraduate and executive-level education, as well as research and enterprise opportunities. It is home to influential thought leaders, pioneering researchers and creative innovators who provide students with the highest quality of teaching and the very latest in modern thinking.