"My writing is a legacy for my children and gives me a tangible link to them."
Lindsay Donaldson has been bereaved for almost a decade, having lost her son at 18 weeks during her first pregnancy in 2013, and has been sharing her experience of grief with the internet for almost as long.
Initially, Lindsay's blog was for baking recipes - having thrown herself into the hobby after her loss – but quickly the webpage became somewhere Lindsay could write about her daily emotions, the feelings towards her son and, as time went on, the four babies she lost during subsequent pregnancies.
Lindsay is sharing her story to highlight the importance of a campaign by Loughborough University's Dr Tamarin Norwood and the charity Held in Our Hearts that looks to raise awareness of the benefits of writing about grief and start important conversations with friends and family about baby loss.
Lindsay, who now has a six-year-old daughter, said: "There is a stigma around baby loss and people are often worried about saying the wrong thing, so they don't say anything at all.
"I've found writing has let people in my life access my grief and understand how it changes over time.
"I would definitely encourage bereaved parents to give writing a go – even if they decide not to share it anywhere. It can be a way of honouring and remembering your baby."
The mission to raise awareness of the benefits of writing about baby loss started when Dr Tamarin Norwood won the Lancet essay prize for her essay that reflects on the birth and death of her son.
Dr Norwood, whose research looks at how bereavement and creativity can be combined, teamed up with Held in Our Hearts to create memory writing cards after identifying that there were few specialised writing resources for parents whose babies have died.
The cards were distributed across Scotland in support packages to families in hospitals that had just experienced baby loss and trialled in several writing workshops.
Seeing how they helped parents, Held in Our Hearts have added the memory writing cards – titled From the Heart Notelets' - to their online gift shop in a bid to extend their reach and the charity and Dr Norwood launched a social media campaign earlier this month that promotes the benefits of writing for bereaved parents.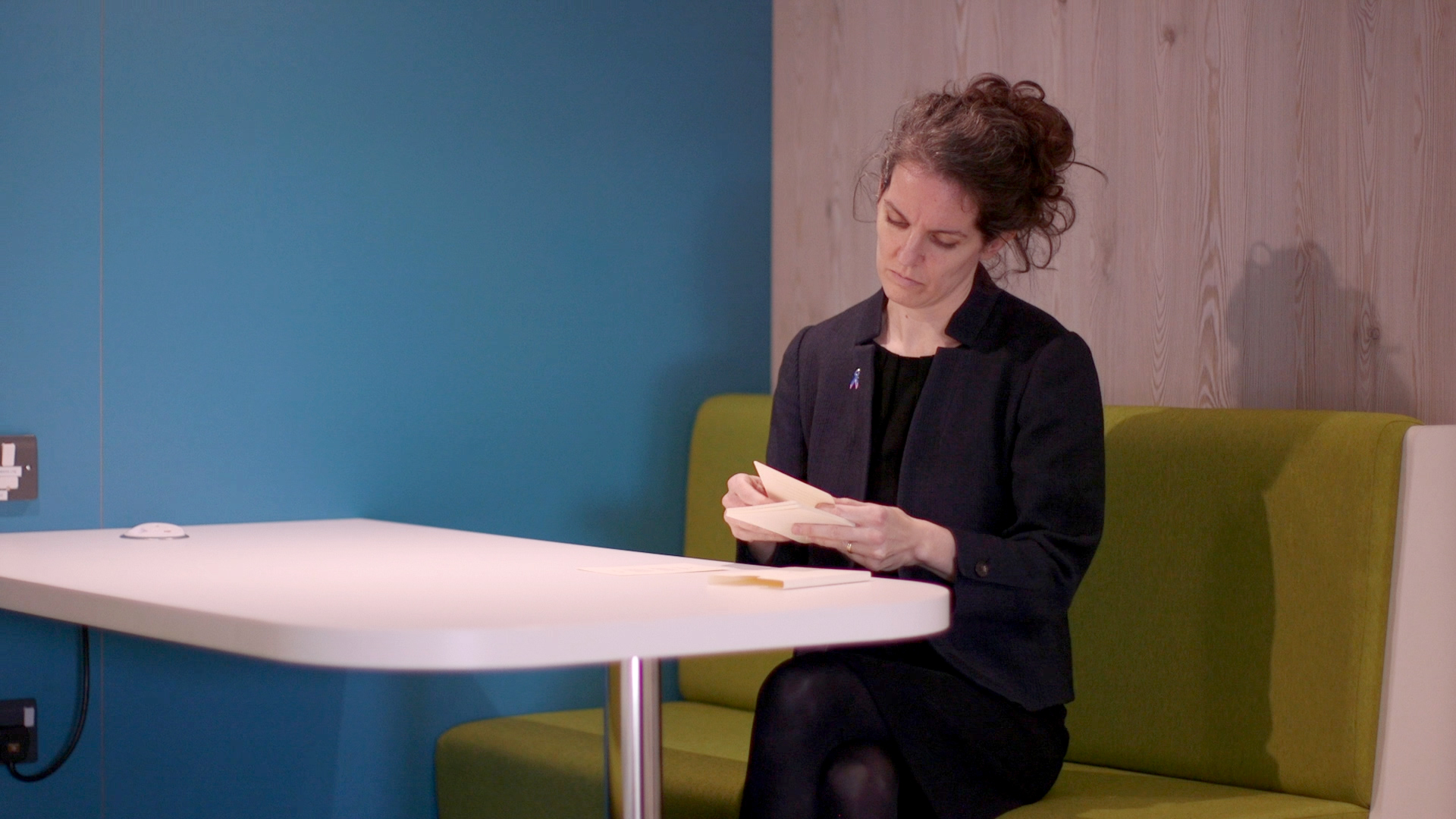 Dr Norwood holding the From the Heart Notelets.
Dr Norwood said: "When parents have the opportunity to create their own stories and to really think about what that experience means for them, it can be really transformative because that lack of stories is one of the things that makes it so hard to get over the experience of baby loss.
"Very often parents find that because their loss isn't really acknowledged socially, they're not really sure what they have lost.
"If parents can learn to understand that it's natural to feel as awful as they do and that these lives are worthy of many, many stories - rich, long, big stories – then that can really improve bereavement outcomes."
She continued: "The cards we have created, and writing in general, gives parents a chance to make sense of the experiences that they're living through and to give them an opportunity to start conversations with family and friends who may not know what to say.
"This is part of a wider goal of gradually breaking the taboo and the stigma that surrounds baby loss that means that when parents lose a baby, they feel like society understands and accepts their feelings of grief."
Held in Our Hearts CEO Nicola Welsh says blog writing also helped her process the death of her three-week-old son in 2009.
Of what she hopes the memory writing cards and online campaign will achieve, she said: "We hope the cards and encouraging people to write will help families connect with their babies in a different way from talking therapies.
"Sometimes it can access different parts of grief and encourages everybody to dig deep and think about those continuing bonds we have with our little ones."
Dr Tamarin Norwood and Held in Our Hearts worked on the project with co-investigator Dr Rob Tovey, also at Loughborough University, with advice from bereaved mother Dr Corrienne McCulloch.
Students and staff can visit the Loughborough University Mental health and wellbeing page for support across a wide range of mental health and wellbeing topics.