"For example, the war in Ukraine draws a lot of media attention in part because it echoes familiar images of WWII and past conflicts we know about. In contrast, wars in Syria and elsewhere are easily seen as 'distant' and 'foreign.'
"To understand this, we need to reflect on the marginalisation of certain conflicts, and our project looks to collate photographs that will help us rebalance our views."
These are the words of Dr Lise Jaillant, a Senior Lecturer in Digital Humanities at Loughborough University and the principal investigator of 'EyCon (Early Conflict Photography 1890-1918 and Visual AI)'.
The new £175K project aims to make a wide range of photographic material on less visible instances of armed violence more easily discoverable and explorable.
It will use artificial intelligence tools to analyse large archives of photographs and identify those that fit the project's criteria.
These images will then be used to create an interactive database that enables people to discover hidden links between images scattered across various archival institutions.
Photographs from colonial warfare and pre-1914 conflicts such as the Russo-Japanese War, the Balkans War, and WWI African/Asian battlefields, will be featured as part of the project (with appropriate trigger warnings).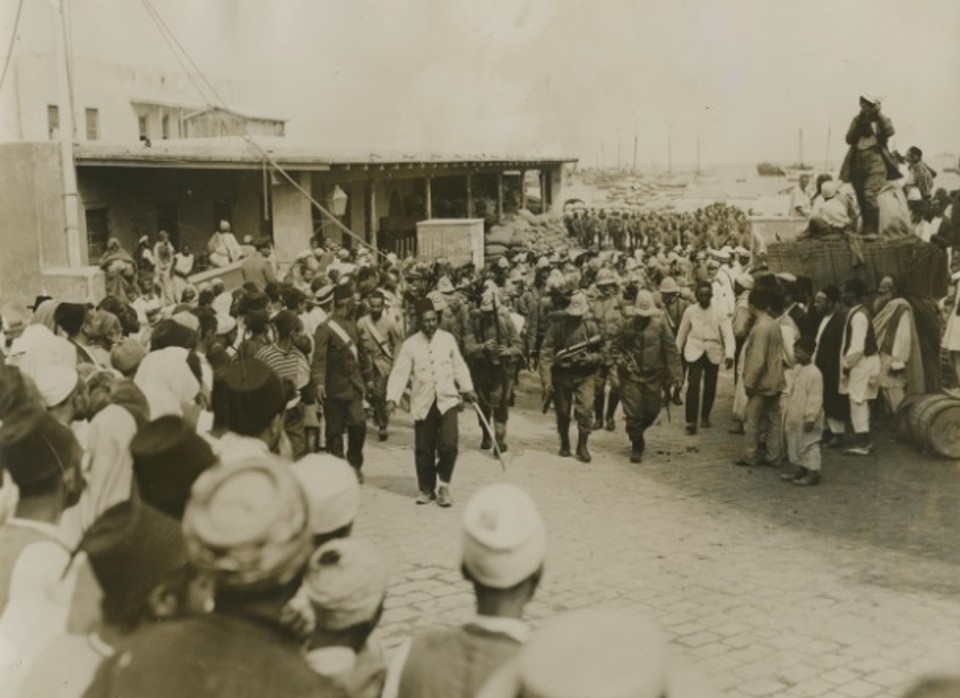 Landing of Italian troops in Tripoli, Libya in October 1911. It was taken by an unidentified journalist and sold by Victor Forbin who acted as a news image agency for several French newspapers. (Image from the Service Historique de la Défense, Vincennes, France, Rumpf archival fonds, n°2K34-161)
"Historical photographs of armed violence can impact our view of present conflicts", said Dr Jaillant.
"We need to capture and keep graphic images to reflect on the way wars are represented: not only past wars but also current wars in Ukraine and elsewhere.
"EyCon will be the first project to use ethical AI tools to make historical photographs more available to us.
"AI has been repeatedly criticised for its unethical uses, particularly in relation to photos. We want to use AI for good, to discover these violent images and reflect on their influence up to the present day."
EyCon is funded by a joint Arts and Humanities Research Council and Labex Passés dans le Présent grant and the Université de Paris.
The project will see Dr Jaillant work with colleagues in France, including Dr Julien Schuh, Professor Daniel Foliard, Dr Camille Kurtz, Marina Giardinetti, and Soumik Mallick, and a wide network of archival institutions in both the UK and France.
It is hoped the EyCon database will be ready by summer 2023.
More information on the project can be found here.