In a bid to help us prepare for one of the hottest spells to date, academics from Loughborough University share their advice on how to keep cool and comfortable during a heatwave.

Professor George Havenith, an expert in environmental physiology and ergonomics, has shared tips for keeping cool that were identified as part of the HEAT-SHIELD project.
The advice is based on the findings of a study, published in the Lancet, that looked at the habits of more than 400 million workers from 40 different occupations across Europe.
While the aim of the project is to increase the resilience of European workers to heat, the cooling advice applies to the general public too:
Drink adequately throughout the day and if you are sweating a lot, replace salt losses
While it is difficult to offer specific guidelines on the volume of fluid you should intake, an upper limit of 500 ml/hour is generally recommended with persistent heat exposure and low physical activity. Drink little and often throughout the day to avoid dehydration. Try to drink two cups of water before sleeping to remain hydrated while you sleep. If you exercise hard and for long periods you may need more water but given the risk of over-drinking, you should consult an expert for this.
In typical UK heatwave conditions, a fan is always effective in keeping you cooler, especially if you keep your skin wet
There exists some debate among the general public about when fans should be used during a heatwave. In the UK, fans should always be used indoors, unless the indoor temperature is above 34°C. Fans use about 50 times less electricity than air conditioning units!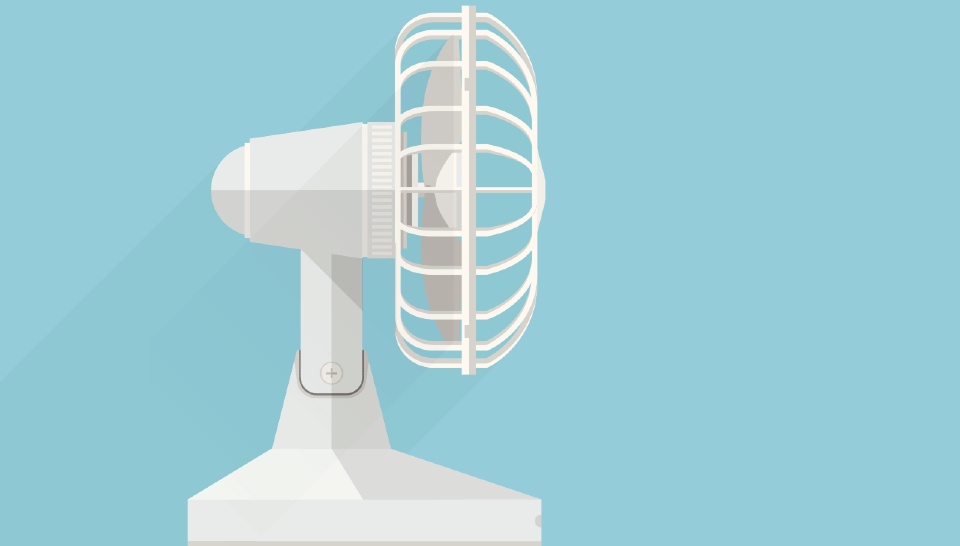 Wet your skin
The normal reaction to heat is to sweat, but there is nothing special about the sweat that appears on our skin. The evaporation of sweat from the skin surface provides an enormous cooling effect, but uses our own body water supply, so can cause dehydration and electrolyte losses. Simply applying water to the skin with a spray, or flannel, mimics the powerful cooling effect of sweat evaporation and will preserve body water. Even lukewarm water will do the trick, but cool water will provide some extra benefit!
Additional tips:
Wear light, airy clothing. Discuss with your employer whether your work attire can be adjusted to the heat.
Apply sunscreen outdoors. If you get sunburned, your sweating system works less efficiently causing increased risks of exercising in the heat.
Avoid going outside in peak heat hours
Adjust your work or sports activities to the higher temperatures. Do not exercise outside in peak heat hours.
When going to the toilet, check the colour of your wee. If this gets darker than normal, you may need to drink more. If you drink a lot, you may need extra salts. These can be added to your meal.
People who are using medication may be more vulnerable to heat illness as many affect the thermoregulatory system. If you are a carer, this may be relevant to consider.
In addition to the HEAT-SHEILD advice, a number of academics from across the University have shared their tips for handling the warm weather based on their research.
Cooling your home during the day and night
Keep your house cool by ventilating at night and in the morning (where this can be safely done), but then closing curtains to avoid peak heat and the sun shining in and heating it up. External shades work best. If your house is badly insulated, it may get very hot and stuffy. In such cases, opening windows on the shady or both sides would allow airflow which can improve comfort. Use a fan – is the advice from the HEAT-SHIELD project.
It adds: The night-time should always provide respite from the effects of heat during a hot day. However, houses can trap heat during a hot day, not allowing crucial recovery time. If your house tends to remain warm in the night, open windows as soon as the sun goes down, if you think it is safe to do so. Use the fan guidelines mentioned above and wet the skin if necessary. Having some air movement helps you to cope with the warmth.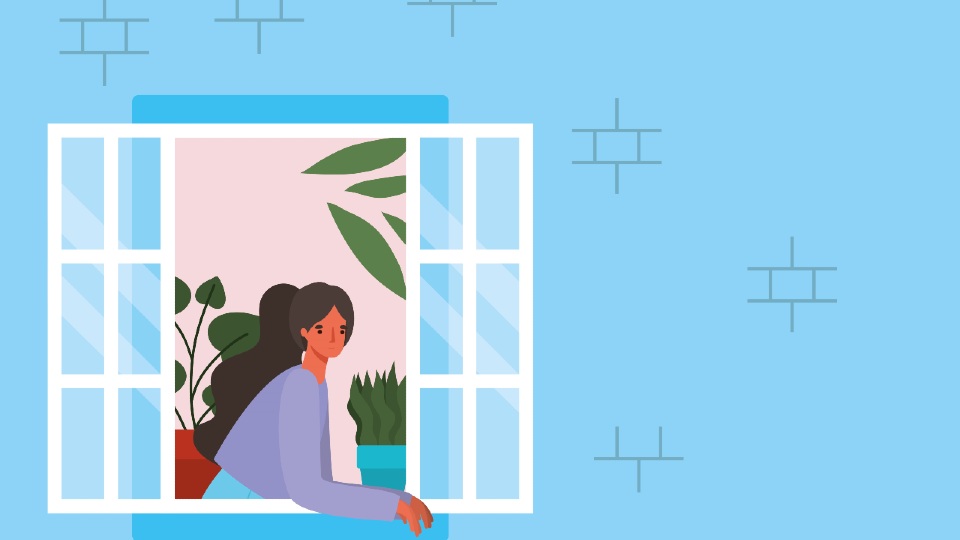 Professor Kevin Lomas, a professor of building simulation who has studied overheating properties, explains why timing is key.
"There are lots of things you can do to bring the temperature down by a few degrees. But the trick is doing them at the right times, for example, opening curtains and windows will allow air to circulate.
"However, the benefits would be neutralised or even reversed if you also allow sunlight to beam in all day - the heat from which becomes trapped in furniture raising the temperature inside your home by up to 4C. It's the equivalent of having a 1kW or 2kW electric fire going.
"The trick is to protect against 'pre-heating' in the day and allow hot air and residual warmth to escape at night."
Sleep
If the extreme heat is disrupting your bedtime, sleep expert Professor Kevin Morgan says the key to a good night's rest is sticking to your usual routine.
"Comfort and routine and are the guardians of good sleep," said Professor Morgan. "Unfortunately, very hot weather is both uncomfortable at night and it encourages departures from routine – both of which can disrupt sleep."
Below are his tips for sleep management in very hot weather:
Try to keep to your usual bedtime and routines – do the things you normally do before bed.
Take sensible precautions to ensure your bedroom is as cool as it can be at night – draw the curtains and close the windows against the sun during the day, but open the windows at night.
Reduce your bedding – but remember that however hot it is in your bedroom your body temperature will fall during the night so keep covers handy.
Hot weather can make people feel lethargic during the day. If your sleep is disturbed at night avoid napping during the day. During periods of sleep disturbance, sleepiness becomes precious – save it for bedtime.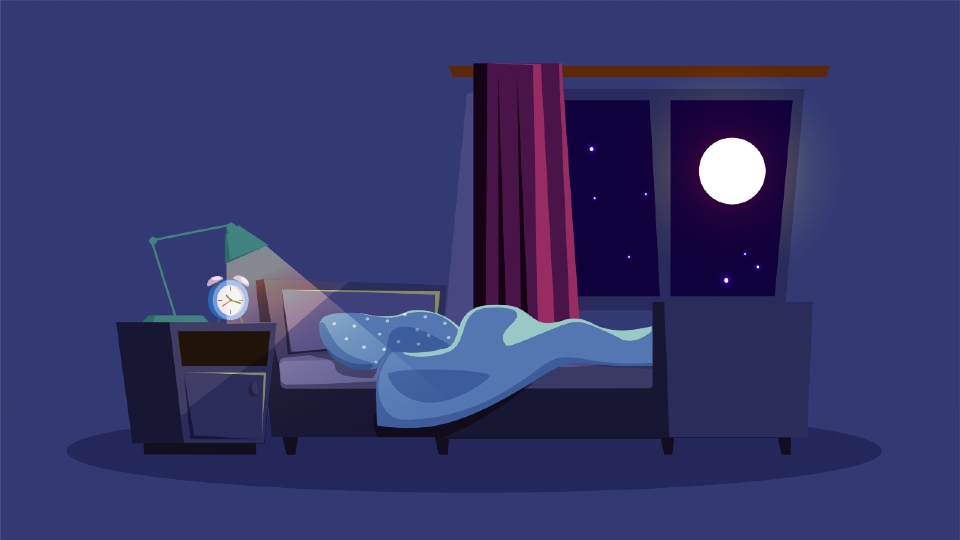 Keeping children hydrated
Keeping children hydrated is also important during hot weather, says psychologist Professor Emma Haycraft, who developed the child feeding guide, and nutritionist Dr Lewis James. However, offering them drinks isn't the only way to keep up their fluid levels.
"There are some great foods that you can give your children to help boost their water intake on hot days," said Professor Haycraft. "Fruits, such as strawberries, raspberries, blackberries and watermelon all contain lots of water and are a summery, healthy snack.
"If your little ones are tired of drinking water offer them ice cubes instead, or make your own ice lollies from fruit and vegetables.
"Yoghurt also contains more than 80% water and is packed full of calcium so great for young children."
Ten ways to keep your kids hydrated:
Water - there's nothing better, it had to be number one
Cucumber - the water balloon of the vegetable world
Strawberries, raspberries and blackberries - healthy vitamins and lots of fluid
Watermelon - the clue is in the name
Yogurt - 80% water and lots of calcium
Butternut squash - 85% water and packed with vitamin A
Ice lollies - but homemade with blended fruit and no sugar
Celery - 95% water and full of vitamins
Milk - full of electrolytes
Tomato - 90% water.