Abby Davis and Matt Padley officially took over this week after joining the team in 1998 and 2009, respectively, and becoming associate directors in 2021.
In addition to taking over the strategic and day-to-day management of the Centre, they will continue to lead the research and analysis of the Minimum Income Standard (MIS) – an ongoing research programme which establishes the goods, services and opportunities the public agree people should have access to in order to reach an acceptable standard of living.
It is used to set the Real Living Wage, which is being paid by more than 11,000 employers and improves the lives of hundreds of thousands of low paid workers. Matt and Abby have also pioneered the use of MIS around the world, training teams in other countries to use this innovative method.
Prof Hirsch joined CRSP in 2008 and became director in 2012.
As well as leaving CRSP, he has also stepped down as Associate Dean Enterprise for the School of Social Sciences and Humanities and will retire from Loughborough University in September.
Abby said: "It's been a joy to work with Donald for the last decade and a privilege to be taking on the co-directorship with Matt.
"CRSP has achieved so much, thanks to the expertise, dedication and outstanding teamwork of its staff and we have an exciting future ahead."
Matt added: "Donald will be sorely missed within CRSP and the School.
"He leaves behind a thriving research centre, with a fantastically talented team, and it is an absolute honour to be taking on the leadership of CRSP with Abby.
"Over the coming years, there is no doubt that CRSP will continue to play a critical role in shaping public understanding of living standards, how these are being affected by the tumultuous times we find ourselves in, and what can be done to help those on the lowest incomes in the UK and beyond."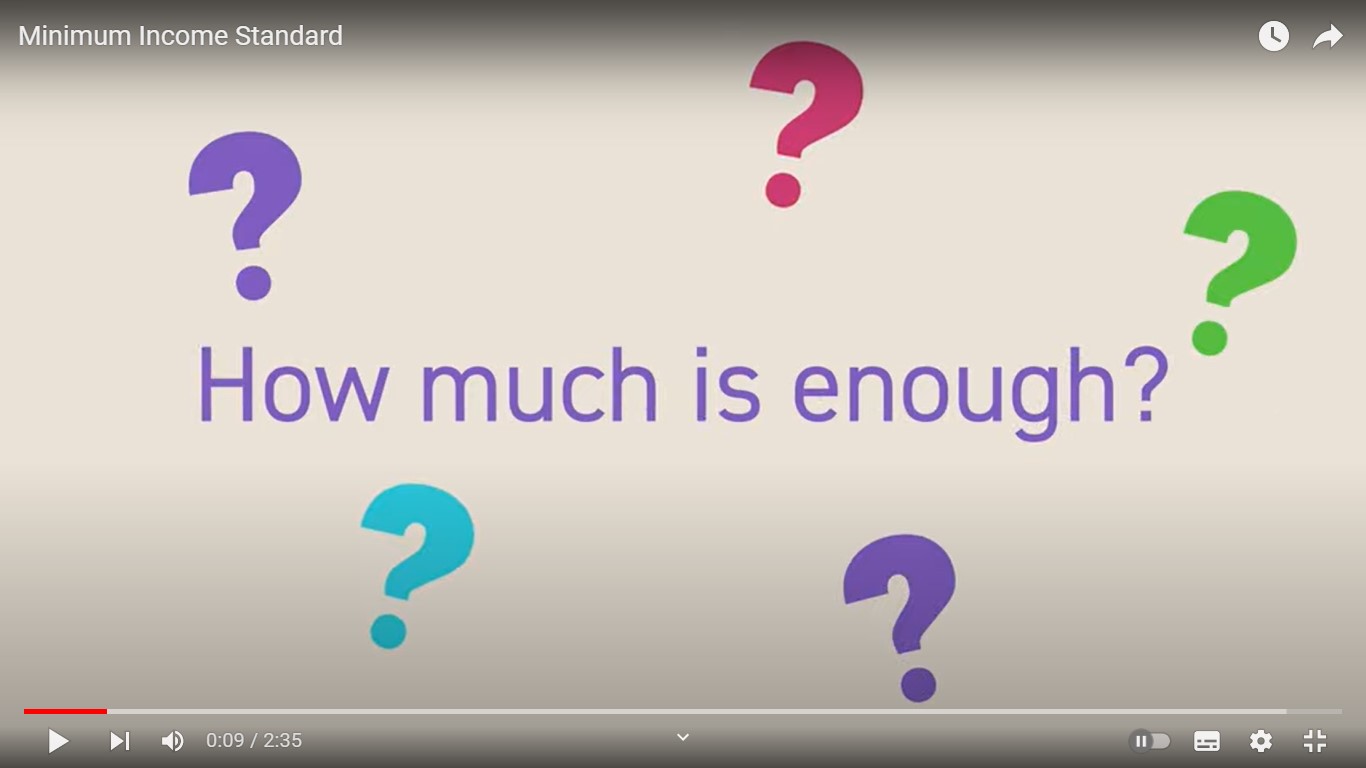 ‌
A former journalist and policy advisor, Prof Hirsch said: "It's been a privilege to lead one of Britain's leading social research centres, with a long history of carrying out research that makes a difference to people's lives.
"Now of all times we need good evidence to back initiatives to address poverty, low income and disadvantage.
"CRSP research makes a daily difference to people being paid the living wage, and in many other ways.
"It's great that Abby and Matt will be carrying this work forward, leading CRSP's highly skilled and dedicated research team."
CRSP was founded in 1983 to tackle a wide range of social policy issues, and quickly became one of the UK's leading social research centres with an international reputation for high quality and influential research
Since 2012, it has become more focused on issues around income and poverty and has been carrying out studies of family costs since the 1990s, and from 2006 established the highly influential Minimum Income Standard, funded by the Joseph Rowntree Foundation.
CRSP gets regular funding for research projects from a wide range of foundations and other sources, including Joseph Rowntree Foundation, Trust for London, Nuffield Foundation and the Pensions and Lifetime Savings Association.
Professor Lisanne Gibson, Dean of the School of Social Sciences and Humanities, said: "Under Donald's leadership over the past 10 years, CRSP has built a stellar research team, with a national and international reputation for its Minimum Income Standard work.
"It has developed highly impactful partnerships, giving the centre an influential role in setting income standards in the UK, including the Real Living Wage adopted by more than 11,000 employers, criteria for assessing households for charitable grants and a framework for improving the means test restricting access to legal aid. Donald has played a key role in establishing CRSP as a leading voice in UK social policy.
"In turn, I'm delighted to announce that CRSP Associate Directors Abby Davis and Matt Padley will lead the centre into its next five-year plan and beyond.
"I am 100% confident that they and their excellent team of researchers in CRSP will continue the great tradition of high quality and impactful research."
ENDS