Press releases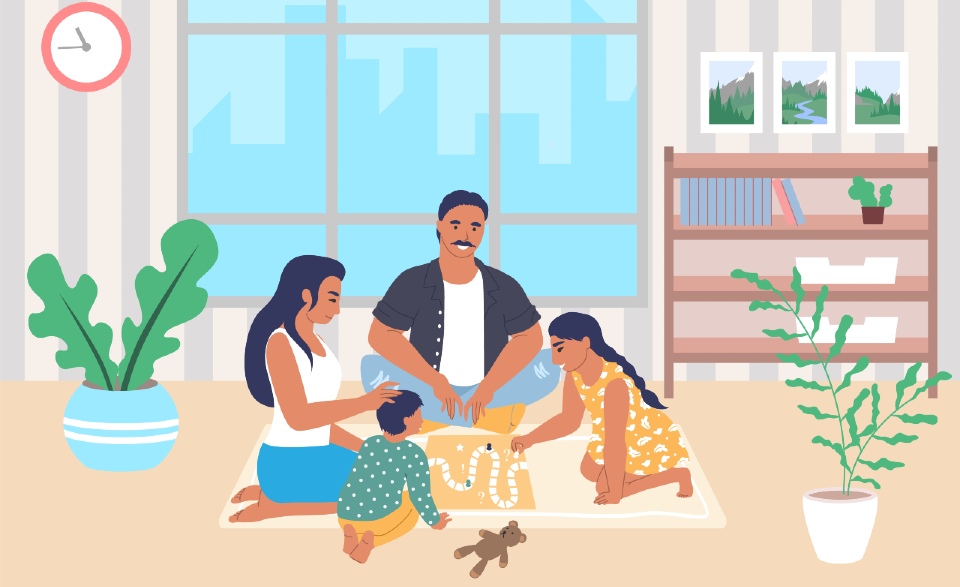 Academics awarded £93k to develop novel board game that aims to improve children's numeracy skills
Mathematics education research has repeatedly shown that children's early counting abilities are an essential precursor to wider mathematical learning.
A wide range of opportunities exist in everyday life that help children practice counting upwards, but few activities are on offer to help them practice counting down – despite studies suggesting the skills are of equal importance.
To address this, academics in Loughborough University's Centre for Mathematical Cognition have been awarded £93,703 by the Nuffield Foundation to design a board game for children aged four to five that involves counting up and down, with emphasis on the latter.
The research team, which is being led by Dr Francesco Sella and includes Professor Tim Jay, will also evaluate the effect of playing the game on children's mathematics learning.
It is hoped that after playing the game children will be better able to effectively compare and order numbers, and possibly, solve simple additions and subtractions.
The researchers will work with expert game designers and carry out several activities in schools to contribute to the development of the game. The project is to run for a year and it is hoped a prototype will be ready by October 2021.
Of the importance of the research, Dr Sella said: "Low numeracy has been associated with unemployment, lower earnings, poor financial planning, poor health, and lower quality of life.
"Interventions to improve early numerical competencies can enhance readiness for school and foster scholastic achievement.
"This is particularly relevant for young children from low socio-economic status households who are more likely to start school with low numeracy."
He continued: "We want to design a game that is enjoyable and motivating to play as well as based on sound psychological and pedagogical theory.
"We are looking forward to working with teachers and children to develop the game, and to finding out whether this can have an impact on children's learning."
Notes for editors
Press release reference number: 21/09
Loughborough is one of the country's leading universities, with an international reputation for research that matters, excellence in teaching, strong links with industry, and unrivalled achievement in sport and its underpinning academic disciplines.
It has been awarded five stars in the independent QS Stars university rating scheme, named the best university in the world for sports-related subjects in the 2020 QS World University Rankings and University of the Year by The Times and Sunday Times University Guide 2019.
Loughborough is in the top 10 of every national league table, being ranked 7th in the Guardian University League Table 2021, 5th in the Times and Sunday Times Good University Guide 2020 and 6th in The UK Complete University Guide 2021.
Loughborough is consistently ranked in the top twenty of UK universities in the Times Higher Education's 'table of tables' and is in the top 10 in England for research intensity. In recognition of its contribution to the sector, Loughborough has been awarded seven Queen's Anniversary Prizes.
The Loughborough University London campus is based on the Queen Elizabeth Olympic Park and offers postgraduate and executive-level education, as well as research and enterprise opportunities. It is home to influential thought leaders, pioneering researchers and creative innovators who provide students with the highest quality of teaching and the very latest in modern thinking.