Press releases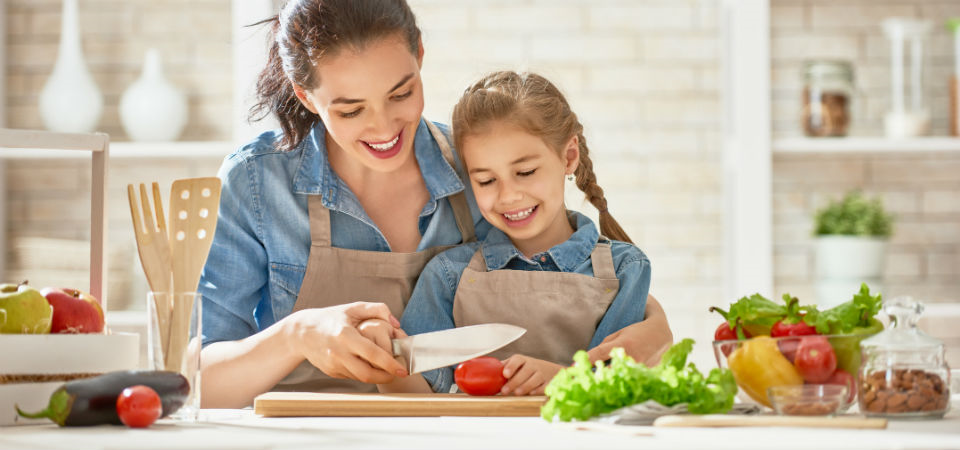 Emotional and social characteristics of young children can impact the success of positive feeding practices
Children's emotional and social characteristics can impact the success of feeding practices used by parents and caregivers.
With the current UK government lockdown measures in place, lots of families will be eating more meals together, and parents may be reminded of their child's fussy eating tendencies.
While this might provide opportunities for parents to tackle their child's fussy eating, new research suggests that not all methods of encouraging good eating practises are equally effective for all children.
Researchers from Loughborough and Aston Universities have published a paper which examined the relationship between positive feeding practices – such as modelling healthy eating, and involving youngsters in food choice and preparation – and children's eating behaviours.
The authors also investigated whether these relationships varied depending on particular characteristics of the children.
They found that having a child who was less fussy or who enjoyed food more was associated with the use of a number of feeding practices, such as mothers modelling healthy eating, encouraging children to eat a balanced and varied selection of foods, teaching children about nutrition, providing a healthy environment at home, and involving children in food choice and preparation.
However, when a child was highly emotional or shy, this was not always the case.
The study involved 111 mothers – with an average age of 35 – and their children, aged between two and four-years-old.
Mothers answered questions about the practices they use when feeding their child as well as their child's characteristics such as how emotional, sociable and shy they are.
For example, how easily the youngsters cried and whether they liked being around other people.
Lead researcher Dr Clare Holley said: "Evidence suggests that children's eating behaviours are influenced by the feeding practices which parents use.
"We found that mothers' use of a range of health-promoting feeding practices is associated with greater enjoyment of food and lower food fussiness, such as rejection of new foods, among children.
"This suggests that parents should try to use these practices where possible.
"However, we found that when children were reported as being either very emotional or low in sociability, the relationship between parents involving children in food choice and preparation and these children being less fussy disappeared.
"What's more, for children low in sociability, involving them in food choice and preparation was also not associated with them enjoying food.
"These findings suggest that while the use of health-promoting feeding practices is generally to be encouraged, their effectiveness might vary depending on inbuilt traits of the child."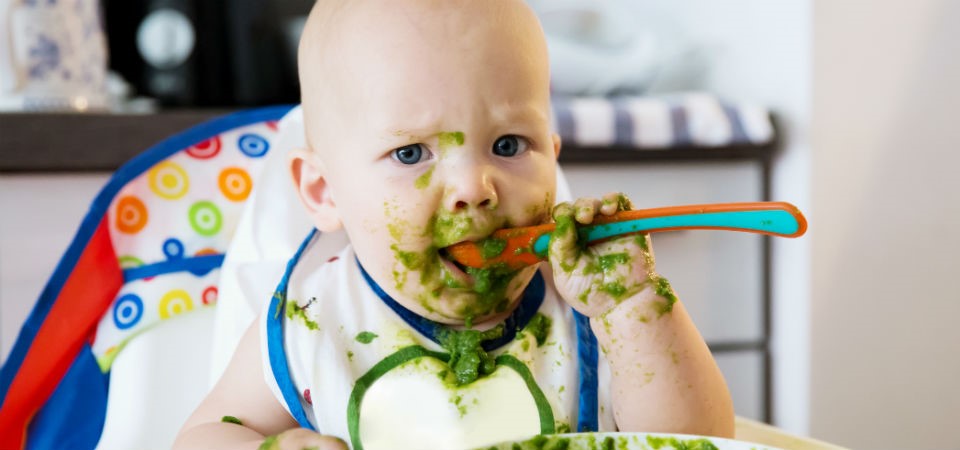 ‌Image: Getty
Co-author Dr Emma Haycraft, a co-developer of the Child Feeding Guide support resource for families, added: "We know that parents can find feeding children challenging.
"Fussy eating is common and so these findings are important for highlighting a variety of feeding practices which appear to be associated with children's positive eating behaviours and also for identifying why these practices might not be wholly effective for all children, whose temperaments might alter the effectiveness of such feeding behaviours."
The paper, Unpacking the relationships between positive feeding practices and children's eating behaviours: The moderating role of child temperament, has been published in the journal, Appetite.
ENDS
Notes for editors
Press release reference number: 20/88
Loughborough University is equipped with a live in-house broadcast unit via the Globelynx network. To arrange an interview with one of our experts please contact the press office on 01509 223491. Bookings can be made online via www.globelynx.com
Loughborough is one of the country's leading universities, with an international reputation for research that matters, excellence in teaching, strong links with industry, and unrivalled achievement in sport and its underpinning academic disciplines.
It has been awarded five stars in the independent QS Stars university rating scheme, named the best university in the world for sports-related subjects in the 2019 QS World University Rankings, University of the Year by The Times and Sunday Times University Guide 2019 and top in the country for its student experience in the 2018 THE Student Experience Survey.
Loughborough is in the top 10 of every national league table, being ranked 4th in the Guardian University League Table 2020, 5th in the Times and Sunday Times Good University Guide 2019 and 8th in The UK Complete University Guide 2020.
Loughborough is consistently ranked in the top twenty of UK universities in the Times Higher Education's 'table of tables' and is in the top 10 in England for research intensity. In recognition of its contribution to the sector, Loughborough has been awarded seven Queen's Anniversary Prizes.
The Loughborough University London campus is based on the Queen Elizabeth Olympic Park and offers postgraduate and executive-level education, as well as research and enterprise opportunities. It is home to influential thought leaders, pioneering researchers and creative innovators who provide students with the highest quality of teaching and the very latest in modern thinking.