Press releases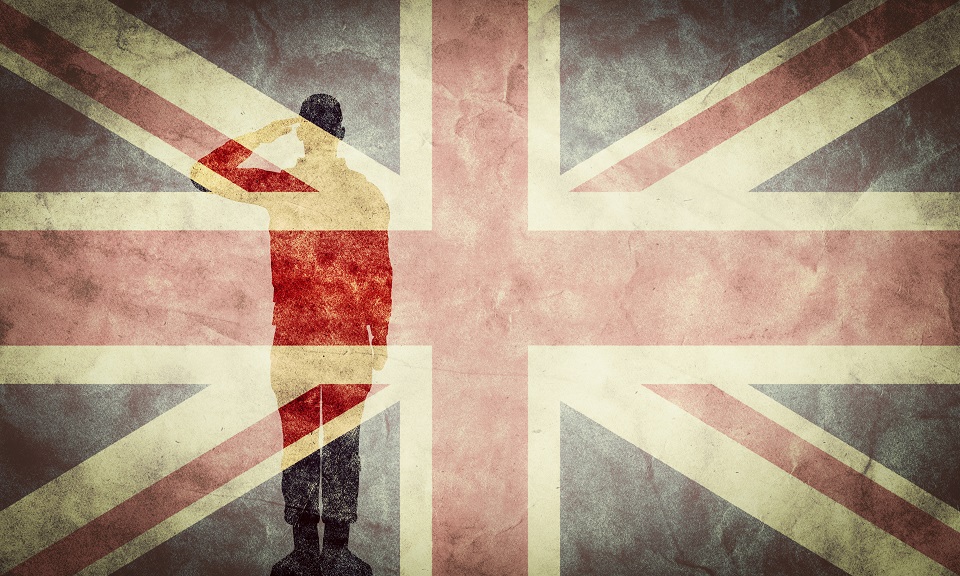 Loughborough and Royal Air Forces Association to lead new support programme for UK military veterans
Loughborough University and the Royal Air Forces Association are leading a new project offering military veterans who have issues with their mental wellbeing specialist courses, aimed at enhancing their social resilience and overall welfare.
Starting in 2021, four courses with 12 attendees each will be run at the Loughborough Campus, with a mix of residential stays and one-day sessions. The veterans will take part in range of activities, including social resilience workshops, practical healthy cooking lessons, sessions on improving sleep quality and team-based physical activity such as wheelchair basketball, walking football and yoga.
The project is being funded by the Armed Forces Covenant Fund Trust, as part of its Positive Pathways Programme. The programme funds projects that provide regional activities to veterans who have issues with their mental wellbeing.
The University and the Royal Air Forces Association, the national charity that supports former and serving RAF personnel and their dependants, are working with several partners to deliver the courses. These include: The Royal Air Force Benevolent Fund; the Royal British Legion; Charnwood, Melton and the Rushcliffe Borough Councils and Rutland County Council; and the NHS Transition Intervention Liaison Service East Midlands.
The project was conceived and is being led by Wing Commander Craig White, a PhD student in the Loughborough's School of Sport, Exercise and Health Sciences, with support from Dr Jamie Barker and Dr Kristen Clements. It was designed following a consultation with veterans and is open to former members of all three military services – the Royal Navy, British Army and Royal Air Force – who are suffering with mental wellbeing issues.
Speaking about the programme, Wing Commander Craig White said: "I am delighted this incredibly important project has been funded by the Armed Forces Covenant Fund Trust. There is a fantastic partnership working on this, and together we can make a real positive difference to the lives of those veterans struggling with their mental wellbeing.
"The importance of this project has been further emphasised by the experience of veterans suffering from increased mental health issues, loneliness, and social isolation during the Covid-19 lockdown."
Rory O'Connor, Director of Welfare and Policy at the Royal Air Forces Association added: "There is a wealth of published evidence that suggests sport, exercise and physical activity enhance mental wellbeing, reducing the risk of mental illness. Through this innovative programme and working in partnership with other military charities, NHS and Local Authorities, we aim to enhance the mental wellbeing of RAF veterans by strengthening their social, physical, and psychological resilience."
RAF Benevolent Fund researcher, Dr Hannah Brooking said: "Being resilient is imperative to maintaining positive mental wellbeing. This exciting project will complement the work our Community Engagement Workers are doing with veterans in the East Midlands living with stress."
Victoria Coomber, Armed Forces Community Covenant Development Officer for Charnwood, Melton and Rushcliffe Borough Councils commented: "The Charnwood, Melton and Rushcliffe Borough Councils Armed Forces Covenant Project is delighted to have been involved in supporting this successful bid to the Armed Forces Covenant Trust Fund. Due to the unique, and sometimes challenging lifestyle of military personnel, some veterans can experience mental health challenges. This new Resilience Programme being run at Loughborough University will make a real difference and help veterans build life skills and strategies which will support them into leading full and active lives."
Notes for editors
Press release reference number: PR 20/124
About Loughborough University
Loughborough is one of the country's leading universities, with an international reputation for research that matters, excellence in teaching, strong links with industry, and unrivalled achievement in sport and its underpinning academic disciplines.
It has been awarded five stars in the independent QS Stars university rating scheme, named the best university in the world for sports-related subjects in the 2020 QS World University Rankings and University of the Year by The Times and Sunday Times University Guide 2019.
Loughborough is in the top 10 of every national league table, being ranked 4th in the Guardian University League Table 2020, 5th in the Times and Sunday Times Good University Guide 2020 and 6th in The UK Complete University Guide 2021.
Loughborough is consistently ranked in the top twenty of UK universities in the Times Higher Education's 'table of tables' and is in the top 10 in England for research intensity. In recognition of its contribution to the sector, Loughborough has been awarded seven Queen's Anniversary Prizes.
The Loughborough University London campus is based on the Queen Elizabeth Olympic Park and offers postgraduate and executive-level education, as well as research and enterprise opportunities. It is home to influential thought leaders, pioneering researchers and creative innovators who provide students with the highest quality of teaching and the very latest in modern thinking.
About the Royal Air Forces Association
The Royal Air Forces Association (or RAF Association) is a membership organisation and registered charity that has been providing welfare support to the RAF family for 90 years.
The Association recognises that RAF personnel and their immediate families dedicate their lives to their country, and we believe that such a sacrifice should not result in any form of suffering.
Our initiatives provide practical, emotional and financial support to tackle loneliness, isolation, worry and poverty among all generations of RAF personnel and their immediate family members.
We were a good friend to more than 85,000members of the RAF family in 2018. They benefited from our wide range of services including befriending, mental wellbeing training courses, professional childcare training for spouses, bespoke casework support, and help to secure emergency grants.
Our refurbishment of RAF contact houses enables serving personnel to spend quality time with their families, and our provision of free Wi-Fi on stations helps personnel to stay in touch with loved ones.
The RAF Association, through its wholly owned company RAFA Kidz, also provides affordable nursery places for the children of RAF parents, who may be frequently relocated in their jobs and could otherwise struggle to find appropriate childcare.
Our membership of more than 70,000 includes serving RAF personnel, veterans and members of the public who want to show their support for the work that we do.
Charity numbers: 226686 (England and Wales), SCO37673 (Scotland).