Press releases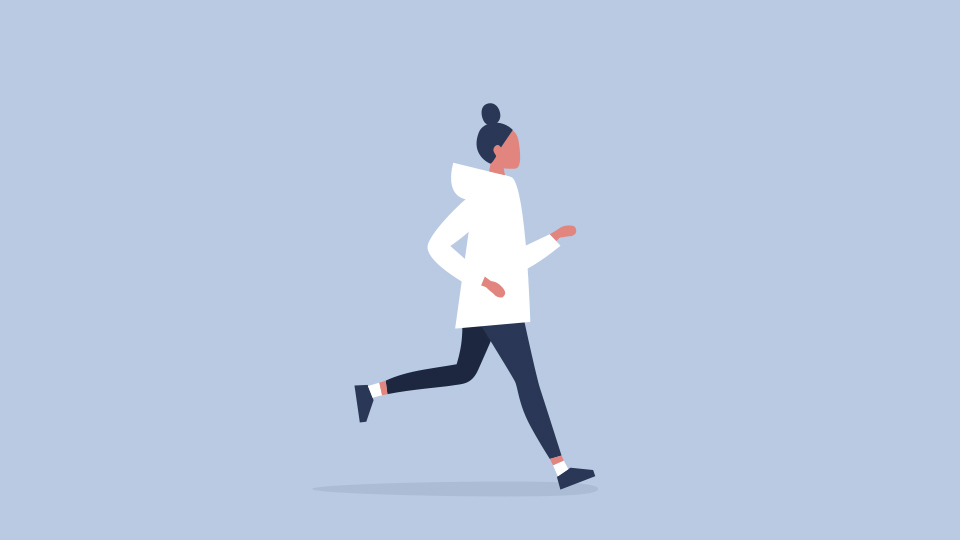 Can you really outrun cancer?
When Dr Mhairi Morris' nine-year-old daughter asked her across the breakfast table if it was possible to "catch cancer", the School of Sport, Exercise and Health Sciences academic laughed and joked "of course you can't, it's far too fast".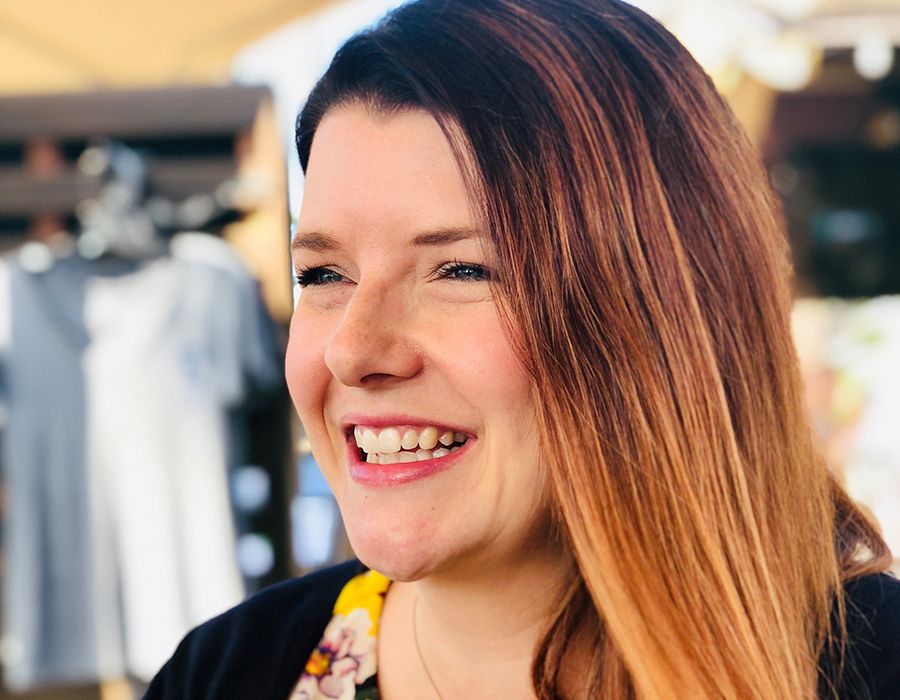 This witty one-liner got her thinking though, could it be possible to "outrun" the big C? How much of an impact does diet and lifestyle have on cancer risk and prevention?
Mhairi
is determined to find out and as part of her mission to do so, she is developing novel 3D models to try and understand the disease.
She discusses her research with VOLUME and her hopes for the future of cancer analysis.
We are not mice
"We are not mice!", Mhairi tells a room of leading sport exercise experts as part of her talk at the National Centre for Sport and Exercise Medicine and Faculty of Sport and Exercise Medicine's inaugural 'Why is Moving Medicine?' conference.
It may seem like an obvious statement, yet in the world of cancer research, mice are still used to grow tumours in a bid to mimic what is happening in human patients.
"Even if you put a human tumour in a mouse, it is surrounded by different types of mouse cell types – what we call 'mouse stromal cells' – therefore it's not reflective of the human tumour microenvironment.
"We need to be looking elsewhere if we want to better understand this disease."

Since graduating with a degree in Medical Biochemistry in 2004, Mhairi has been dedicated to researching and understanding different cancers.
Not a fan of the mice models, she first started to explore what can be learnt from 2D monolayer cultures – cells that are grown in a dish, flat and side-by-side, under controlled conditions.
She had many successes with the models and revealed important new information about the viral oncoprotein latent membrane protein 1 (LMP1), which is thought to cause cancer in certain virus-associated cancers, including nasopharyngeal cancer (which affects the upper part of the throat behind the nose).
However, Mhairi found the models to be limited in what they can tell us about cancers.
She concluded that they are not representative of what happens in the body and it is almost like 'playing football lying on the ground side-by-side – possible, but rubbish'.
In 2013, after returning to academia following maternity leave and a career break, Mhairi decided to turn her attention elsewhere.
She started to explore the wonderful world of 3D in vitro models.
Dr Morris discusses her research and hopes to replicate the effects of exercise on cancer in VOLUME - Loughborough University's online magazine that uncovers inspiring stories, showcases researchers' knowledge, shares students' experiences and provides an insight into life at Loughborough.
Read the full article here.
Notes for editors
Press release reference number: 20/25
Loughborough University is equipped with a live in-house broadcast unit via the Globelynx network. To arrange an interview with one of our experts please contact the press office on 01509 223491. Bookings can be made online via www.globelynx.com
Loughborough is one of the country's leading universities, with an international reputation for research that matters, excellence in teaching, strong links with industry, and unrivalled achievement in sport and its underpinning academic disciplines.
It has been awarded five stars in the independent QS Stars university rating scheme, named the best university in the world for sports-related subjects in the 2019 QS World University Rankings, University of the Year by The Times and Sunday Times University Guide 2019 and top in the country for its student experience in the 2018 THE Student Experience Survey.
Loughborough is in the top 10 of every national league table, being ranked 4th in the Guardian University League Table 2020, 5th in the Times and Sunday Times Good University Guide 2019 and 8th in The UK Complete University Guide 2020.
Loughborough is consistently ranked in the top twenty of UK universities in the Times Higher Education's 'table of tables' and is in the top 10 in England for research intensity. In recognition of its contribution to the sector, Loughborough has been awarded seven Queen's Anniversary Prizes.
The Loughborough University London campus is based on the Queen Elizabeth Olympic Park and offers postgraduate and executive-level education, as well as research and enterprise opportunities. It is home to influential thought leaders, pioneering researchers and creative innovators who provide students with the highest quality of teaching and the very latest in modern thinking.