Press releases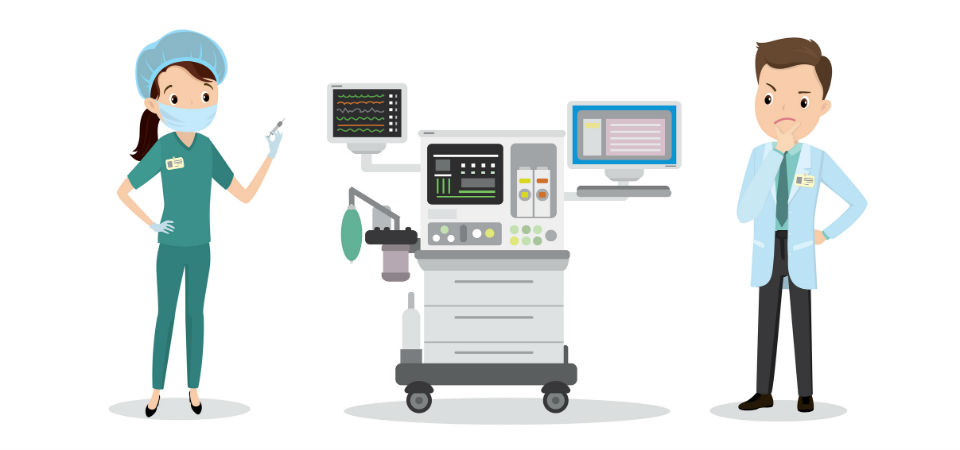 Rapid manufacture of hospital ventilators could cost lives if not properly designed, according to new guidelines
Experts have warned that the rapid manufacture of ventilators by companies with no prior medical technology experience could be harmful to patients.
The UK is in desperate need of the life-saving machines to treat people affected by coronavirus.
On Sunday, health secretary Matt Hancock admitted that hospitals might not have enough ventilators to cope when the spread of coronavirus peaks.
And today, according to Donald Trump, the British Government asked the US for 200 machines to help with the rise in COVID-19 related hospital admissions.
In a bid to close the gap on the shortages, a number of companies such as McLaren – the supercar manufacturer – have come forward and offered to create 10,000 new devices to aid healthcare professionals.
Ventilator Challenge UK, as the consortium is known, is made up of some of the country's largest businesses including BAE Systems, Airbus, Thales, Ford, Renishaw, Rolls-Royce and Smiths.
However, the Chartered Institute of Ergonomics and Human Factors (CIEHF) has today given a stark warning for would-be manufacturers and published guidelines which set out safe and practical ways to design new ventilators.
A dedicated panel, led by Professor Sue Hignett, of Loughborough University, has also been set up by the CIEHF to directly advise on how best to design machines and is working with the Faculty of Intensive Care Medicine (FCIM) to produce the ventilator usability testing protocol.
Prof Hignett said: "The way the consortium has rallied together to tackle the shortage of ventilators is admirable and critical for providing the best healthcare for people struck down by coronavirus.
"However, creating new medical technology that works as intended – so that staff can understand and operate it effectively – is a huge challenge.
"Designing the machines for practical working conditions in hospitals is essential.
"Staff will be wearing personal protective equipment (PPE) and working longer shifts in stressful conditions and Nightingale hospitals could have up to 10 different types of ventilators.
"Wards will need devices that do not harm patients because staff are accidently pressing the wrong buttons or mis-read screens. The fewer chances for error the better for everyone.
"It is also really important the manufacturer use Suitably Qualified and Experienced Practitioners (SQEP) to maximise the likelihood of safe design and operation of ventilators."
A number of firms from the Ventilator Challenge UK group have already approached the expert panel, which is sharing the usability protocols to speed up the design process.
Dr Noorzaman Rashid, Chief Executive of the CIEHF, added: "Ventilators are being designed and manufactured quickly by firms with little or no healthcare knowledge or manufacturing experience of medical devices.
"The rapid design and manufacturing processes for COVID-19 means that these complex devices are not undergoing appropriate usability testing, which means that they can cause unnecessary harm as a result of human error because they are poorly designed."
ENDS
Notes for editors
Press release reference number: 20/53
Loughborough University is equipped with a live in-house broadcast unit via the Globelynx network. To arrange an interview with one of our experts please contact the press office on 01509 223491. Bookings can be made online via www.globelynx.com
Loughborough is one of the country's leading universities, with an international reputation for research that matters, excellence in teaching, strong links with industry, and unrivalled achievement in sport and its underpinning academic disciplines.
It has been awarded five stars in the independent QS Stars university rating scheme, named the best university in the world for sports-related subjects in the 2019 QS World University Rankings, University of the Year by The Times and Sunday Times University Guide 2019 and top in the country for its student experience in the 2018 THE Student Experience Survey.
Loughborough is in the top 10 of every national league table, being ranked 4th in the Guardian University League Table 2020, 5th in the Times and Sunday Times Good University Guide 2019 and 8th in The UK Complete University Guide 2020.
Loughborough is consistently ranked in the top twenty of UK universities in the Times Higher Education's 'table of tables' and is in the top 10 in England for research intensity. In recognition of its contribution to the sector, Loughborough has been awarded seven Queen's Anniversary Prizes.
The Loughborough University London campus is based on the Queen Elizabeth Olympic Park and offers postgraduate and executive-level education, as well as research and enterprise opportunities. It is home to influential thought leaders, pioneering researchers and creative innovators who provide students with the highest quality of teaching and the very latest in modern thinking.