Contact us
Would you like to get in touch with a member of the Philanthropy team?
We would love to hear from you and we will be happy to arrange a meeting if you would like to have a conversation about making a gift to the University. You can contact us by email or phone on the details below.
Our office hours are 9:00am – 5:30pm Monday-Thursday, and 9:00am – 5:00pm on Fridays.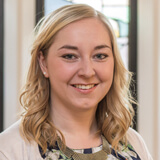 On maternity leave