Staff
Dr Sarabjit Mastana
Senior Lecturer
Senior Tutor
+44 (0)1509 223041
JB0.07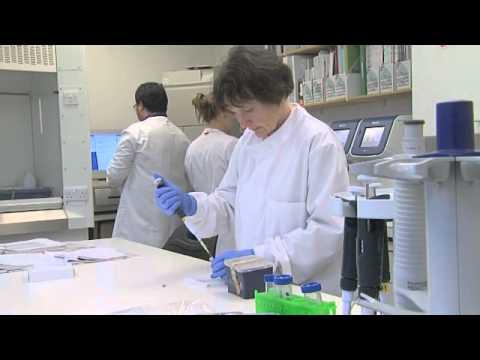 Dr Sarabjit Mastana discusses his research into genetic analysis of human diseases.
Human Genomic Studies particularly focusing on genetic epidemiological analyses of Rheumatoid Arthritis, Diabetes, Heart Disease, Hypertension and Osteoporosis among native and migrant populations.
Human population genetic studies; biochemical and morphological variation; genetics of sport performance and endurance; and forensic and paternity analyses.
Current research
Genetic and environmental factors affecting the development of type 2 diabetes (T2DM) and Heart disease among North Indian populations.
Genetic analyses of Rheumatoid Arthritis among South Asians and Caucasians in the East Midlands.
Analysis of human genomic variation among Indian populations using mtDNA, STRs, Alu and SNPs
Development of new laboratory and statistical methods.
Journal Activity
Editor-in-Chief: Internet Journal of Forensic Sciences.
Editorial Board: International Journal of Human Genetics
Editorial Board: Journal of Biological Anthropology
Journal Referee
American Journal of Human Biology
American Journal of Physical Anthropology
Annals of Human Biology
Anthropological Science
Archives of Medical Research
Human Biology
Gerontology
International Journal of Cardiology
Tissue Antigens
BMC Genetics
BMC Medical genetics
Human genetics
Medical Genomics
Journal of Postgraduate Medicine
Learned Societies and Professional Affiliations
Society for the Study of Human Biology
American Society of Human Genetics
Forensic Science Society (UK)
International Society of Forensic Genetics
Indian Society of Human Genetics
Collaborative Research
Dr A. Samanta (UHL, Leicester, UK): Genetic susceptibility to RA among South Asians and Caucasians in the East Midlands.
Prof. S.Agrawal (SGPGIMS, Lucknow, India): Genetic analyses of Heart Disease among North Indians
Dr H.K. Datta (Newcastle University, UK):, Genetic Analyses of Male Osteoporosis
Prof. R. Deka (UC Cincinnati, USA): Genomic variation among Indian populations
Mastana S, Gilmour A, Ghelani A, Smith H, Samanta A(2007). Association of PTPN22 with rheumatoid arthritis among South Asians in the UK. J Rheumatol. 34:1984-6
Singh PP, Singh M, Mastana SS (2006). APOE distribution in world populations with new data from India and the UK. Ann Hum Biol. 33:279-308.
Mastana SS, Murry B, Sachdeva MP, Das K, Young D, Das MK, Kalla AK(2007) Genetic variation of 13 STR loci in the four endogamous tribal populations of Eastern India. Forensic Sci Int. 169; 266-73.
Mastana S (2007) ''Molecular Anthropology: Population and Forensic Genetic Applications.'', The Anthropologist, 3:373-383,
Singh PP, Naz I, Gilmour A, Singh M, Mastana S (2006). Association of APOE (Hha1) and ACE (I/D) gene polymorphisms with type 2 diabetes mellitus in North West India. Diabetes Res Clin Pract. 74:95-102
Sharda S, Gilmour A, Harris V, Singh VP, Sinha N, Tewari S, Ramesh V, Agrawal S, Mastana S (2008). Chemokine receptor 5 (CCR5) deletion polymorphism in North Indian patients with coronary artery disease. International Journal of Cardiology., 124: 254–258
You can view a fuller publications list on the University Publications Database.