27 Feb 2023
Loughborough University's Inclusive Engineering Excellence Hub launch event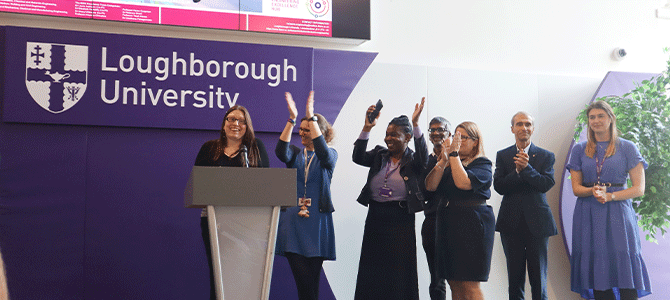 This week saw the launch event of our brand-new Inclusive Engineering Excellence Hub (IEEH), funded by the UK's Royal Academy of Engineering (RA Eng).
Lower proportions of engineering students and professionals are female; have one or more declared disabilities; or come from low-socioeconomic or ethnic minority backgrounds.
Their outcomes may be compounded by leaky pipeline challenges, or the higher-than-average dropout rates of these minoritised groups at every stage of the engineering education and workforce 'pipeline', which leads to an increased risk of reduced attainment and reduced transition to advanced roles compared to majority peers.
The Inclusive Engineering Excellence Hub (IEEH) has been conceived to better understand and tackle these issues, providing a vision of better education and better engagement with minoritised engineering students throughout their higher education experience.
The central focus is an intersectional approach to enhance opportunities for students so that all engineering students feel valued, enabling a more diverse pool of engineers to be nurtured from the school to the professional level.
Professor Rachel Thomson, Pro Vice-Chancellor for Education & Student Experience commented:
This will provide a unique chance for our three Engineering Schools to work together in the pursuit of equitable, accessible and inclusive opportunities for all our students.