30 Jun 2023
Department of Aeronautical and Automotive Engineering part of £23 million UKRI investment in National Wind Tunnel Facility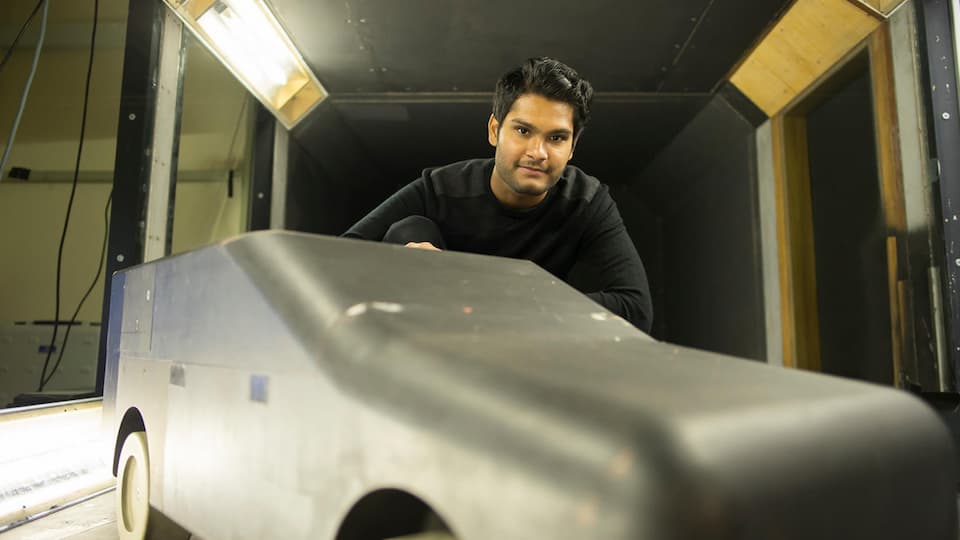 It is part of a £23 million investment by UKRI to establish a National Wind Tunnel Facility+ (NWTF+).This will deliver a network of world-leading wind tunnels, addressing societal and industrial challenges including the generation of net zero technologies; advances in emissions reduction; and future technologies for transport, energy, and healthcare.
Loughborough is world renowned for its research in the field of automotive aerodynamics. Flow measurements taken at the University for a simplified car shape have become a standard accuracy assessment test for 20 international organisations, including universities, engineering software providers and major car companies.
The new wind tunnel will be used to expand Loughborough's research capability in understanding the behaviour of wheel sprays, complementing its existing large automotive wind tunnel facility.
Professor Gary Page, Chair of Computational Aerodynamics at the University's Aeronautical and Automotive Engineering Department explains: "There are an increasing number of sensors on cars to aid drivers and provide levels of autonomy. We need to know under what conditions these sensors will stop functioning or behave incorrectly in adverse weather conditions.
"The new facility at Loughborough will enable this safety critical research to take place and advance knowledge and development across the automotive sector."
Planning and construction of the wind tunnel is due to begin in April 2024.