Loughborough Sport
We are proud of our hard-earned reputation for sport at Loughborough, but our constant focus is on ensuring every student has the opportunity to get involved, regardless of ability or interest.
Recreational sport
With over 30 fun, free activities to choose from every week, there are plenty of opportunities to get active at Loughborough.
There are several 'Parks' on campus that are dedicated to recreational sport where you can turn up and play. We also run a number of recreational leagues for you to take part in whether this is through your school/department or one of the many societies you might elect to join.
Holywell Fitness Centre complements 'Powerbase', our impressive strength and conditioning gym. 'Base' is designed for those who are looking to improve core fitness or strength and conditioning for a particular sport.
Our new Centre offers the opportunity to exercise and socialise in an attractive environment with a large open plan gym area full of the latest Technogym equipment, two fitness studios offering a range of classes, relaxation areas and fully equipped changing facilities.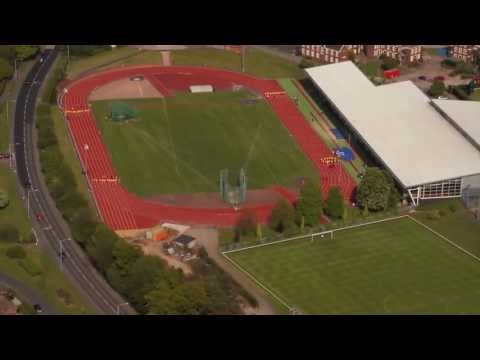 Former student Lord Sebastian Coe describes Loughborough as 'the best integrated sports development environment in the world'. Find out why.
Hall sport
Many hall rivalries have been established over the decades, so winning bragging rights for your hall is an important part of the program. It can be pretty competitive, it's also a great way for you to get involved with Loughborough student life and meet new friends.
Coaching and volunteering
As well as developing your personal skills, our Academy supports you in gathering know-how and gaining knowledge and experience in a wide range of disciplines. These include coaching, officiating, social media and digital marketing, events management, performance analysis, facility management, sport ambassadors, sports development and gym instructing.
Our Academy will help you to make the most of the opportunities available either within Loughborough Sport or with one of our national and international partners.
We work closely with the University careers service to help you to identify and get your dream job, be that on a city trading floor or in a more sport related role.
Volunteering and Coaching Academy →
Performance sport and scholarships
You have a number of sports to choose from with enhanced high performance programs. These help us achieve competitive excellence by combining our superb training facilities with high quality coaching and extensive support services.
If you are talented enough to secure a place you will be competing at the highest levels of national competition or even competing internationally. Many of our coaches have international or Olympic experience so the quality of training is exceptional.
Demand for places is high but if you make it you will be part of a unique training culture that helps students to maximise their sporting potential whilst continuing to achieve academically.
Our experience in supporting student-athletes is also second to none and we know how hard it can be to excel in your sport and study. That is why we have developed a unique system for academic support of students with exceptional sporting talent (junior international and above).
The academic flexibility we can offer will help you balance the demands of competing at the highest levels whilst studying. We also offer sport scholarships to help meet some of the costs of training and competition.