Interviews
Some universities and courses will have an additional stage to the application process – an interview. This generally applies to those that are highly competitive, require a specific skill set (i.e. Music or Art) or lead directly into a profession (for example Nursing or Medicine).
If your son or daughter is asked to attend an interview, try and help them prepare by reviewing their personal statement and helping them think of additional examples they can build on. You can encourage them to think about why they have chosen this course, what their future ambitions are and to be aware of any current developments in their field.
In some cases it may be appropriate for the applicant to prepare a portfolio of their work to showcase during the interview. There is no expectation that this should be presented in an expensive file or folder, but the work selected should be clearly laid out, labelled and showcase a range of different techniques/skills. Wherever possible students should try and include work that has been completed outside of the classroom as this demonstrates a further commitment to their chosen subject area.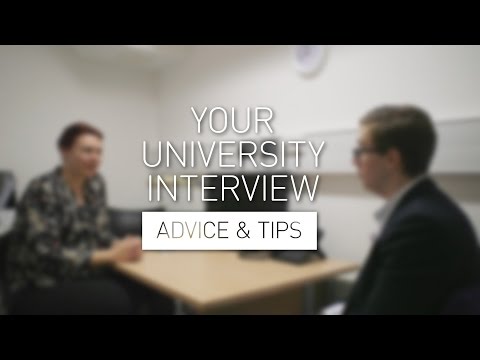 Kirsty Wilkinson, our Schools and College Liaison Manager, gives some advice and tips for succeeding at an interview for University.
Understanding university decisions
Once an application has been reviewed the university will notify the applicant of their decision – this will initially be via UCAS track (which updates each day) and will be followed by confirmation in writing. There are four different decision types that a student can receive.
Conditional Offer: The university is offering a place on the chosen course on the condition that certain criteria are met. This is usually linked to achieving the stipulated grades from their current studies or gaining an additional qualification, for instance, resitting a GCSE.
Unconditional Offer: This means the student has definitely been accepted on the course. Often reserved for students who have already completed their qualifications, know their final grades and are taking a gap year. Some universities make unconditional offers to students in their final year of school/college. If so, we would advise careful consideration as many have caveats attached.
Change of Course Offer: An offer of a place is made but on a similar course to the one they originally applied for. This happens when a university feels the candidate is not suitable for the degree that they applied for. This could be due to the entry requirements being academically beyond their reach, or an indication in the personal statement that suggests the subject content will not match a student's aspirations.
Unsuccessful: Due to the sheer volume of applications received it is not always possible for a university to make offers to everyone.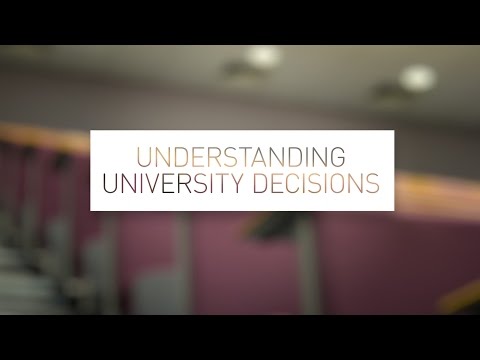 Find out all you need to know about the different university decision types that you may receive after submitting your UCAS application and how you make the key choices in the next stage of your journey towards Higher Education.
What happens next
Once an applicant has received decisions from all of their university choices it is time to make a decision as to which is their Firm (first choice) and which is their Insurance (second choice). This is a crucial decision and should be considered carefully. Once made, any other offers made will be retracted and cannot be reinstated.
The Firm choice should be the university they most want to study with. The Insurance should act as a back-up option should they not meet the conditions of their firm offer. Ideally, the entry requirements for the Insurance choice should be lower than those of the Firm. If this is not possible we would advise students to still select their preferred university as their Firm choice.