AMRG Group
Mr David Thompson MSc BEng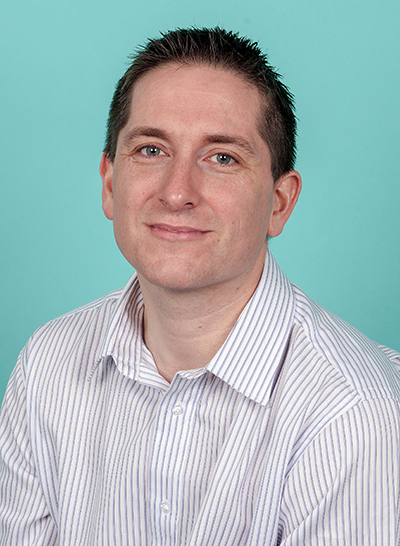 Additive Manufacturing Technical Supervisor
+44 (0) 1509 227153
T2.28
Academic/Professional Background:
2012 MSc in Rapid Product Development. De Montfort University, Leicester, UK.
2010 BEng (Hons) in Mechanical Engineering. De Montfort University, Leicester, UK.
Summary/Biography:
Apprentice trained mechanical engineer within the automotive industry before joining the University of Leicester in 1999. Supported powder processing material research and space flight component manufacture; running the Department of Physics & Astronomy Mechanical Workshop; before joining Loughborough University's AMRG group in December 2012. Supervises three additive manufacturing laboratories, facilities include SLM, SLS, FDM, and UC (Ultrasonic Consolidation). Supports the research interests of the AMRG, and various student projects throughout the Wolfson School. In 2014 the Richard the III skeleton was produced using the selective laser sintering process, using MRI, and Micro CT scan data supplied by Leicester Royal Infirmary Hospital and the University of Leicester. Had primary responsibilities in the technical aspects of the project including reverse engineering from medical scan data, reverse engineering and physical reproduction of the skeleton of Richard the III.
Research Interests:
Rapid Prototyping & Additive Manufacturing
Fused Deposition Modelling (FDM)
Selective Laser Melting (SLM)
Selective Laser Sintering (SLS)
Hybrid subtractive/additive manufacture
Computer Aided Design and Manufacture (CAD/CAM)
Conventional and CNC manufacture
Human artefact manufacture from CT scan data
Publications:
The scoliosis of Richard III, last Plantagenet King of England: diagnosis and clinical significance.
Dr Jo Appleby PhD , Piers D Mitchell PhD, Claire Robinson MSc, Alison Brough MSc, Guy Rutty MD, Russell A Harris PhD, David Thompson MSc, Bruno Morgan PhD
The Lancet, Volume 383, Issue 9932, Page 1944, 31 May 2014
Research Projects:
2012 - 2014: King Richard the III skeleton recreation using the selective laser sintering (SLS) process.
2010 - 2012: Hybrid manufacturing investigation using selective laser melting (SLM) and conventional manufacture.