AMRG Group
Dr Abby Paterson PhD BSc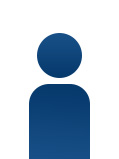 Lecturer in Industrial & Product Design
+44 (0) 1509 226932
LDS 2.20
Academic/Professional Background:
January 2014 - present Lecturer in Industrial & Product Design, Loughborough Design School, Loughborough University, UK.
September 2012 – December 2013 Lecturer in Computer Aided Design, School of Materials, University of Manchester, UK.
2009 – 2013 PhD in design of assistive devices using Computer Aided Design and Additive Manufacturing, Loughborough University, UK.
2005 BSc Industrial Design and Technology, Loughborough University, UK.
Summary/Biography:
Dr Paterson specialises in Computer Aided Design (CAD) and Computer Aided Manufacture (CAM) to support Subtractive and Additive Manufacture. Her research interests include the use of CAD and design for AM with respects to custom-made wrist splints and other assistive devices for improved patient health and wellbeing; the former being the basis for her PhD, which she completed at Loughborough University in 2013.
Abby accepted her first lectureship position at the University of Manchester in 2012 within the School of Materials. During that time, Abby taught CAD/CAM for a range of disciplines, from mechanical engineering to fashion design. She returned to Loughborough University in 2014, and has continued teaching CAD/CAM to undergraduate and postgraduate students.
Research Interests:
Computer Aided Design
Additive Manufacturing
Design for Additive Manufacture
Design for medical applications
Medical applications of Additive Manufacturing
Laser scanning
Reverse engineering
Publications
Research Projects: