News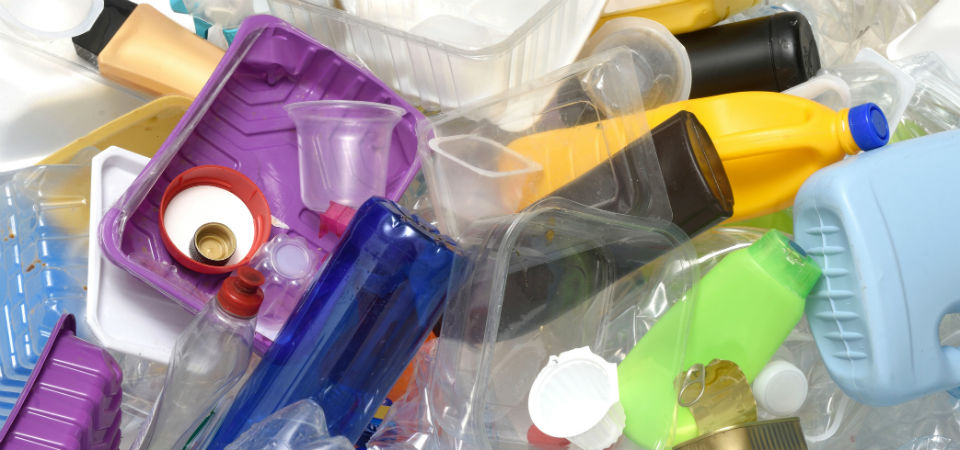 Loughborough awarded £1m to research alternatives to single-use plastic packaging
Loughborough University has been awarded around £1m to help tackle waste plastic in the UK.
The Perpetual Plastic for Food to Go project (PPFTG) will develop, prototype, and evaluate a novel circular business model that combines smart-technology enabled products and services to reduce the environmental, societal, and economic impact of food to go packaging.
The project is part of a larger £8m initiative called the Smart Sustainable Plastic Packaging Challenge (SSPP) funded by UK Research and Innovation (UKRI), which was announced last week.
Its aim is to find solutions to existing issues with plastic packaging, reduce plastic pollution and unlock barriers to create fundamental changes in the industry.
Loughborough has received £917,000 – with the total value of the project being £1.15m.
The PPFTG project will be led by Dr Garrath Wilson, a lecturer in experience design, and involves Loughborough University colleagues from the Schools of Design and Creative Arts, Aeronautical, Automotive, Chemical and Materials Engineering, and Mechanical, Electrical and Manufacturing Engineering.
Dr Wilson said: "Food to go, which includes fresh and chilled foods such as sandwiches and prepared salads sold by food retailers for consumption out of the home, is a growing UK market driven by a rise in convenience consumer lifestyles that unfortunately generates significant single-use plastic packaging waste.
"We recognise that no one single approach will overcome all identified issues, therefore our project will bring together academics with expertise in packaging technology, user behaviour, sustainable design and manufacturing, and polymer chemistry with project partners that represent the interests of all stakeholders and stages within the supply chain; from manufacturer through to retailer. Working together, we are going to eliminate food to go single-use plastic waste."
Paul Davidson, challenge director of the SSPP challenge, said: "The Enabling Research projects are a huge step forward in enabling the UK to find better solutions to existing problems in how plastic packaging is made, used and disposed of.
"It aims to fundamentally change how we package and recycle items for the benefit of the environment.
"This funding will help experts from across the country address the important issue of making plastics more environmental-conscious.
"We look forward to hearing the outcomes of this project investment and how this will benefit both the UK and global environment."
ENDS
Notes for editors
Press release reference number: 20/189
Loughborough is one of the country's leading universities, with an international reputation for research that matters, excellence in teaching, strong links with industry, and unrivalled achievement in sport and its underpinning academic disciplines.
It has been awarded five stars in the independent QS Stars university rating scheme, named the best university in the world for sports-related subjects in the 2020 QS World University Rankings and University of the Year by The Times and Sunday Times University Guide 2019.
Loughborough is in the top 10 of every national league table, being ranked 7th in the Guardian University League Table 2021, 5th in the Times and Sunday Times Good University Guide 2020 and 6th in The UK Complete University Guide 2021.
Loughborough is consistently ranked in the top twenty of UK universities in the Times Higher Education's 'table of tables' and is in the top 10 in England for research intensity. In recognition of its contribution to the sector, Loughborough has been awarded seven Queen's Anniversary Prizes.
The Loughborough University London campus is based on the Queen Elizabeth Olympic Park and offers postgraduate and executive-level education, as well as research and enterprise opportunities. It is home to influential thought leaders, pioneering researchers and creative innovators who provide students with the highest quality of teaching and the very latest in modern thinking.