News
High Value Manufacturing research wins Loughborough University its seventh Queen's Anniversary Prize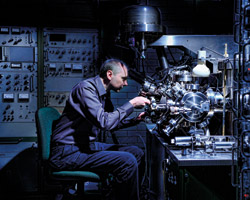 Loughborough University has been awarded a Queen's Anniversary Prize for Higher and Further Education. The award, announced today (21 November), recognises the University's impact through research and skills development in High Value Manufacturing (HVM) to create economic growth.
The Queen's Anniversary Prizes are presented biennially in recognition of UK universities' and colleges' world-class excellence in areas of service and benefit to the nation. It is the seventh time Loughborough has secured one of the prestigious awards – an achievement bettered only by the University of Oxford.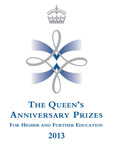 Loughborough University is an acknowledged leader in the field of HVM. Its renowned Wolfson School of Mechanical and Manufacturing Engineering makes an important contribution to the health of manufacturing in the UK, helping to support economic growth and create new jobs.
The University's crucial role is based on sustained excellence, which spans its leading research, pioneering innovation and high-quality teaching and learning. The high standing of Loughborough's work, which is setting national research agendas and developing important areas of industry, is apparent in a broad spectrum of new and growing areas, such as additive manufacturing, regenerative medicine and sustainable design and manufacture.
As a trusted and valued industry partner, with an unmatched record of engagement, Loughborough is able to translate cutting-edge research into practical benefit. Over 500 national and international organisations work in partnership with the University on projects and ideas that enable the rapid development of better products. Recent collaborative initiatives include the development of personalised shoes for athletes, new applications for recycling, 3D imaging of complex components and research into automotive assembly machine behaviour.
Through its academic degree programmes and professional short courses, the University also supplies industry with highly qualified and skilled engineers, who are crucial to the continued growth of HVM.
Of the Queen's Anniversary Prize, Professor Robert Allison, Vice Chancellor of Loughborough University, said: "We are delighted to have been awarded this highly coveted honour and are proud that Loughborough has now achieved the 'Magnificent Seven'.
"We have long been renowned for the relevance of our work, which contributes at the very highest levels to new knowledge and understanding, helping business and industry to compete more effectively. The Queen's Anniversary Prize is testament to the impact our research, innovation and teaching have on the manufacturing industry."
Professor Steve Rothberg, Pro Vice Chancellor for Enterprise, added: "Demand for new products – made more quickly, more sustainably and for lower cost – drives economic growth. By supporting industry's response to this demand the University is helping to create the economic growth, new jobs and the technological advantages which will help the UK to remain globally competitive.
"This award recognises Loughborough University's significant contribution to this crucially important area."
The official presentation of the Prize will take place at a special ceremony at Buckingham Palace in February 2014.
−ENDS−