Placements and work experience
Loughborough has a long history of supporting students with year-long paid work placements in a variety of roles and sectors in the UK or overseas, usually after your second year of study.
With every single one of our courses offering this opportunity, there's never been a better time to get ahead with enhancing your employability.
Students undertaking a placement gain enormously from the experience and typically, after completing their studies at university, are more likely to progress into high quality graduate employment. A professional year 'in industry' can provide opportunities to:
earn a salary while you gain experience
secure a job offer even before graduation
gain awareness and skills, and boost your confidence
develop a network of industry contacts
strengthen your CV and improve your career prospects
improve your academic grades after completing a placement
The University has excellent links with companies who are keen to recruit our students for placements and there is very good support available to help you find a suitable opportunity.
Comprehensive application and pre-placement guidance is provided by your school/department and the Careers Network.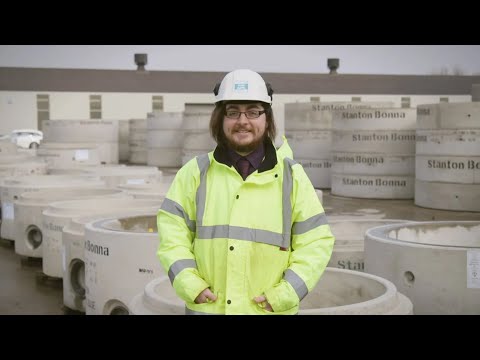 Loughborough University undergraduate Robert Mann talks about his placement opportunity with Andrew Fielding of Stanton Bonna Concrete.
Loughborough University undergraduate Ajay Parmar talks about his placement opportunity with Paul Mannion of Total UK's Lindsey Oil Refinery.
Loughborough University undergraduate Dominic Russell talks about his placement opportunity with Mark Pagett of NISSAN Technical Centre Europe.
Loughborough University actively encourages students to undertake international study exchanges or work placements overseas.
Participating students can spend between 3 and 12 months at a university in another country as part of their degree, or spend a placement year working with an employer overseas. The opportunity to gain insight into another culture, broaden experience and develop both intellectual and personal maturity, is invaluable.
If you are unable to take a placement year the University supports a range of other professional work experience options which will also help you gain work-related skills and strengthen your CV:
Paid internships and vacation work experience
Casual, part-time and vacation work
Volunteering and participation in student societies
Self-employment and enterprise
Short-term work shadowing
Work placement and internship companies include: