Research Themes

The AVRRC at Loughborough University has a long established international reputation in researching advanced systems, modelling, simulation and interactive visualization spanning over 20 years. This research has been applied to aerospace, automotive, construction, energy, emergency services, healthcare, manufacturing, sport, transport (road and rail) and Utility (electricity, gas and water) sectors.
Our research is advancing Virtual Engineering research and development new digitalisation techniques to provide critical understanding of increasingly complex and interconnected systems in order to tackle previously intractable problems. Our research is necessarily trans-disciplinary and breaks down barriers between traditional discipline boundaries. Figure 1 illustrates the interconnectness between Virtual Engineering, Visual Analytics, Multi-Scale Modelling & Simulation and Big Data which sit at the heart of our major research themes. Moreover, our research is targetted at problem solving in the real-world as illustrated by the diverse Application Sectors we work in.
‌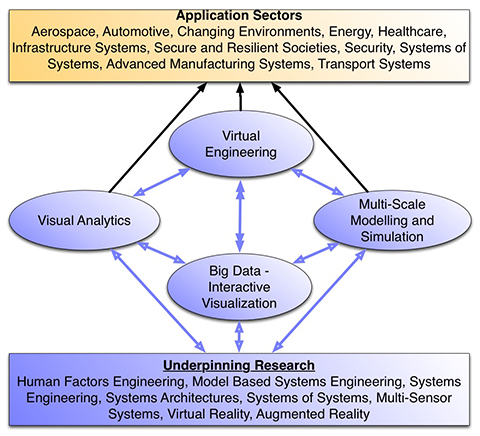 Figure 1. Inter-relationships between AVRRC underpinning research activities.

Virtual Engineering and Big Data

Advanced scientific visualization
Advanced collaborative environments - connecting humans to virtual engineering environments
Distributed visualisation across heterogeneous grid architectures
High performance computing (Improving human interaction and understanding - HCI focus)
Interactive visualization
Medical imaging - new interactive visualization
Multi-criteria decision analysis
Visual analytics for understanding and solving complex systems
Multi-Scale Modelling & Simulation
Model based design and engineering
Model based systems engineering
System architecture design through use of architecture patterns
Coupled (cross-domain) modelling and simulation environments
Flight and vehicle simulation (human in the loop)
Pervasive computing environments
Supply chain networks
Synthetic environments
Human Factors
Human Factors and human engineering
Human in the loop simulation
Human performance evaluation
Sensors
Image processing
Polarimetric image processing
Medical sensors
Sensor integration and networks
Sensor modelling, simulation and performance evaluation
Systems Engineering
Autonomous systems
Systems architectures
Systems of systems (architecture design and optimisation)
Systems Engineering (Architectures, Methodologies, Processes and Thinking)
Health Informatics – pervasive computing perspective
Virtual Reality
Immersive computing environments
Augmented reality
Virtual interfaces
Virtual Reality
Visualisation – advanced 3D techniques
Wearable computing