About the School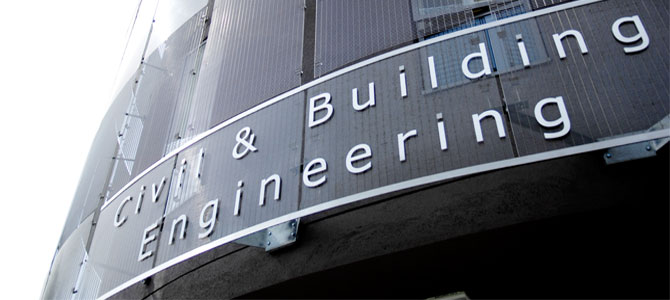 Our vision is to be a strong and engaged community of staff and students who are supported and motivated to tackle some of the most significant global challenges affecting the built environment and infrastructure.
Why choose us
Top 10 UK University

Times Higher Education

TEF Gold

Teaching Excellence Framework, 2017

91% Overall Satisfaction

National Student Survey, 2017

92% Overall Satisfaction

Postgraduate Taught Experience Survey, 2017

1st in the UK for Built Environment

(REF). For the vitality and sustainability of the research environment.

1st in the UK for Building

The Times and Sunday Times Good University Guide, 2018

1st in the UK for Engineering Placements

HESA UG Student Record, 2015/16.1

Excellent graduate employment prospects

98% graduate employability2 with average starting salaries of £28,0003
1. Sending over 30% more engineering students on industrial placements than any other UK university.
2. DLHE, 2016 graduates. Full-time UK first degree students available for work or study.
3. DLHE, 2016 graduates. Mean salary, FT UK & Channel Isles first degree students in professional employment.

A key part of our ethos is our extensive links with industry, with many of our students being sponsored by major construction organisations. Loughborough graduates are extremely sought after by industry and commerce world-wide, and our undergraduate and postgraduate programmes are consistently ranked as excellent in both student surveys and independent assessments. Similarly our research is sponsored and applied by the many organisations in the civil engineering, construction and transport sectors.
Our website provides you with extensive information about both our research and teaching programmes. For further information, please contact us, or come along to one of our regular open days.
Further information