10 Mar 2019
Universities Minister visits NCCAT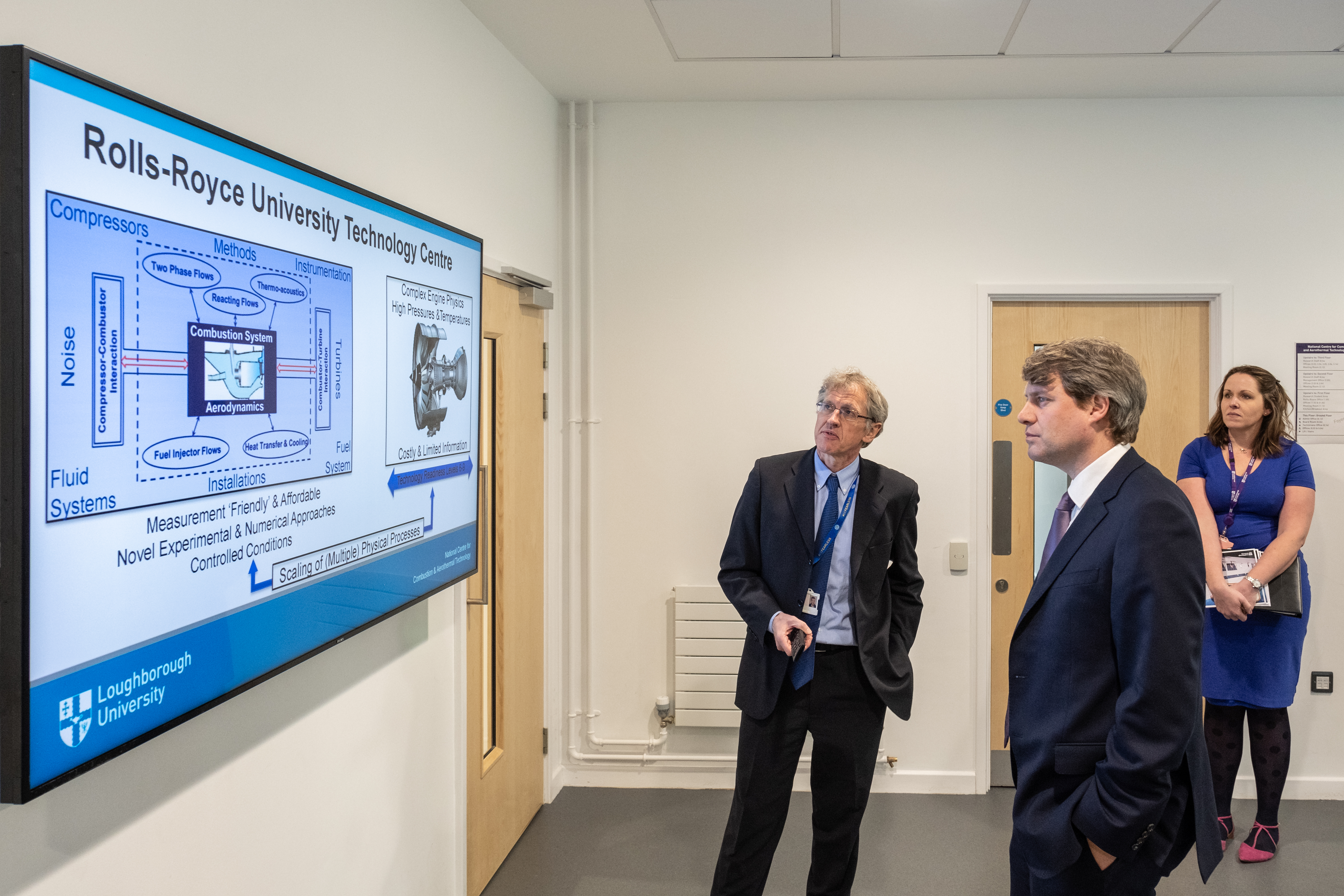 Chris Skidmore MP, visited Loughborough University on the 8th March and toured the National Centre for Combustion and Aerothermal Technology NCCAT is funded through a partnership comprising the Department for Business, Energy and Industrial Strategy (BEIS), the Aerospace Technology Institute (ATI) and Innovate UK, with support from Rolls-Royce plc and Loughborough University.
NCCAT will lead research excellence and technology deployment in low emission aero gas turbines, strengthening the UK's ability to benefit from the predicted growth in the civil aerospace market, with explotation potential beyond aerospace in areas such as the automotive and energy sectors. It will enable industrial problem-owners to visit and work closely with world-class academic researchers, this will promote multi-disciplinary and integrated design methodologies, ensuring that new technologies are translated from theory to practice as quickly and as efficiently as possible.
It will also become a training ground for current and future aerospace engineers in a critical skill area for the UK.
The Centre includes new laboratory and office space, which will sit alongside the existing Unsteady Fluid Mechanics Laboratory – part of the Loughborough-based Rolls-Royce University Technology Centre (UTC). The facilities will be available to a range of users from a variety of industrial sectors.
Click here to read the full release