23 Mar 2019
Rolls Royce UTC Winner of Enterprise Awards 2019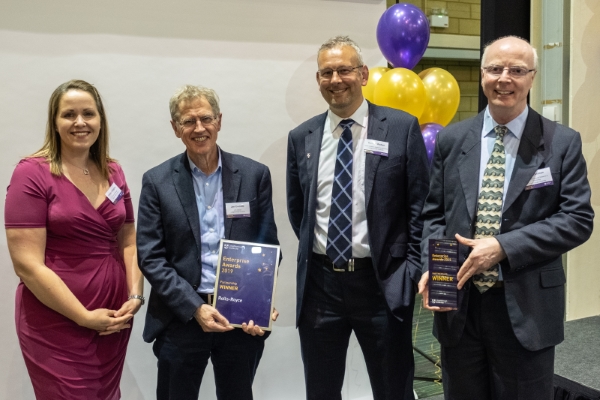 The University's bi-annual Enterprise Awards was held on 21st May at a ceremony at LUSEP, the University's Science and Enterprise Park.
The Rolls-Royce University Technology Centre (UTC) situated within the National Centre for Combustion and Aerothermal Technology (NCCAT), won the 'Partnerships' award for its long-standing collaboration with Rolls-Royce which has helped transform the way Rolls-Royce researches, designs tests and delivers cutting-edge technology to market.
An audience of more than 130 guests, from a wide range of local and global organisations with whom the University works in partnership, celebrated the best of the University's entrepreneurial and enterprising academics and graduates.
Click here to read the full release