News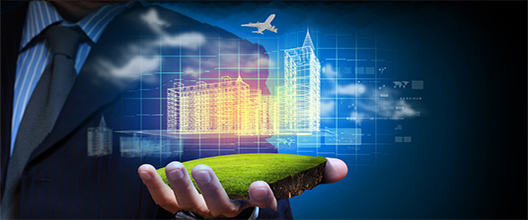 PhD studentship - Digitalization and Digital Twin
8 April 2019
Wolfson School of Mechanical, Electrical and Manufacturing Engineering
New Digitalisation Processes and Digital Twins for Aerospace Engineering
Start date of studentship: July 2019
Closing date of advert: As soon as someone is appointed
This studentship is an exciting opportunity to deliver real-world impact by undertaking research in new aerospace digitalisation techniques spanning industry 4.0, digital-twin, augmented/virtual reality and deep/machine learning. These fields are set to radically change the way engineering and manufacturing will be undertaken in the future. The successful applicant will be able to work closely with world-leading experts in Airbus and have excellent follow-on career prospects.
Loughborough University is a top-ten rated university in England for research intensity (REF2014). In choosing Loughborough for your research, you'll work alongside academics who are leaders in their field. You will benefit from comprehensive support and guidance from our Graduate School, including tailored careers advice to help you succeed in your research, and future career.
Full Project Detail:
The UK Industrial Strategy has identified digitalisation as a key priority area that will completely transform the future engineering-manufacturing landscape with Industry-4.0 concepts being crucial enablers to this strategy.
The studentship will focus on researching novel Industry-4.0 concepts for future aircraft design and manufacturing processes including digital twins, augmented/virtual reality, deep/machine learning technologies and big data analytics. These technologies are powerful solutions that look set to transform industry productivity across the complete lifecycle by optimising products, their manufacturing processes and future supply chains. Other exciting technologies to be considered include new information solutions such as single source of truth and blockchain technologies to provide improved traceability and certification compliance across the lifecycle. The human factors aspect of digitalisation is another area of great interest as engineering moves towards ever closer to greater use of model-based engineering methods and virtualisation.
The successful candidate will be a high quality, highly motivated student for the prestigious Airbus/Loughborough University Graduate College sponsored PhD in the Advanced VR Research Centre based in the Wolfson School of Mechanical, Electrical and Manufacturing Engineering. They will have strong skills in one or more of the following areas programming; AR/VR, Deep/machine learning, human factors, visual analytics, and will work well independently as well as part of a team. There will be freedom and flexibility in shaping the research project within these broad objectives through collaboration with Airbus to understand research context and industry need. The successful candidate will have a superb opportunity to engage with a world-class company and deliver a real-world impact.
Entry requirements:
Applicants should have, or expect to achieve, at least a 2:1 Honours or a relevant Master's degree (or equivalent) in any of the following: computer science, data science, systems engineering, human-computer interaction, software engineering, or a related engineering subject.
Funding information:
This PhD project is sponsored by Airbus and Loughborough University's Graduate College with an annual stipend of year for 3 years.
Interested candidates are welcome to contact Professor Kalawsky to find out more. However, all applications should be made online at http://www.lboro.ac.uk/study/postgraduate/apply/ Under programme name, select Funded Research Degree
Please email Prof Roy S. Kalawsky for further details
Email address: r.s.kalawsky@lboro.ac.uk
Telephone number: 01509 635678