News
Latest news from Loughborough University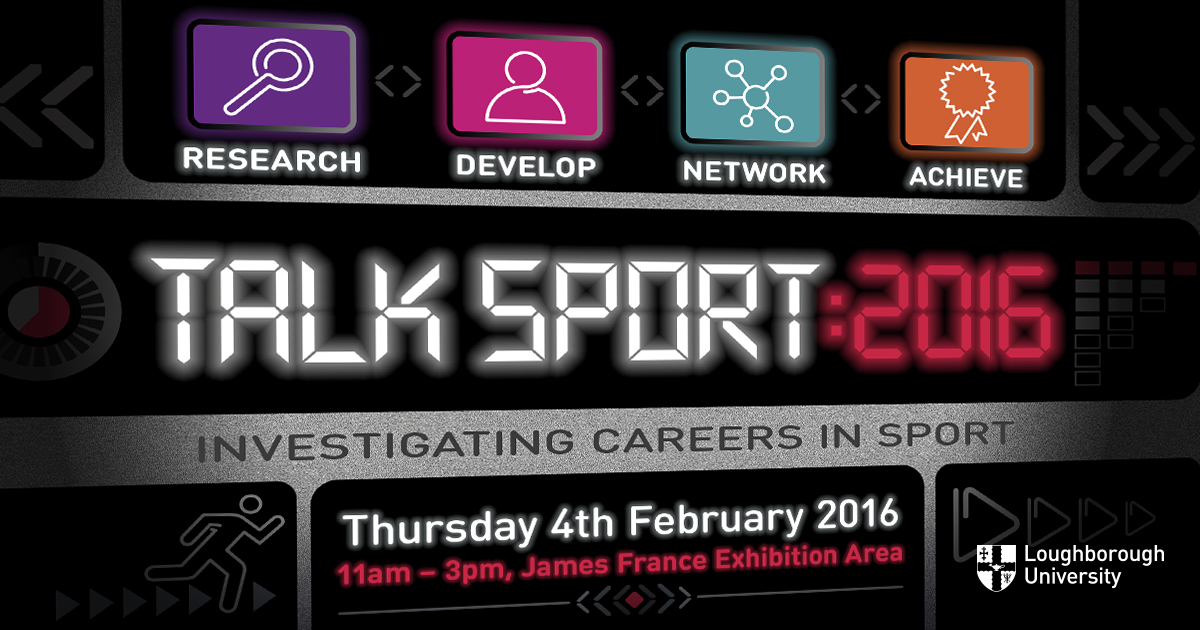 15 Jan 2016
TalkSport 2016
TalkSport 2016 will be held on Thursday 4th February 11am-3pm in the James France Exhibition Area, Loughborough University.
This event provides students and employers with the opportunity to network with each other. Students will have the opportunity to ask questions of successful sport professionals, gather information, and where appropriate put themselves forward for further work experience. In addition employers get the chance to promote their companies, share their own experiences with interested students, and network with other employers in their industry.
In the past TalkSport has generated very positive feedback from both students and employers.
There are no charges for having a stand at this event and you will receive the following:
• Free on-site parking;
• 3m x 2m space for your stand with table and chairs;
• Light refreshments for two delegates;
• Full support from booking and throughout the day;
• Vacancy advertising through the Careers and Employability Centre website.
To book a stand, please complete the booking form.
For further queries or information please contact Charlotte Robinson, Employer Engagement Associate, c.l.robinson2@lboro.ac.uk or 01509 222906.