Embracing your individuality
Politics student and Qatari national, Ghanim suffers with caudal regression syndrome, an extremely rare disorder that prevents development of the lower half of the body. But that doesn't stop him inspiring others with his positivity and ability to make the most of opportunities.
Political change and political argument are at the centre of our rapidly changing world. Studying Politics at Loughborough equips you to think critically and analytically about contemporary political issues and institutions. Ghanim hopes to use his platform of influence to raise awareness and encourage the inclusion of disability perspectives in political discussions.
Reflecting upon his first year at Loughborough University, Ghanim emphasises the open-mindedness and acceptance of the student and staff body.
Influencing others
Boasting over 3 million Instagram followers, Ghanim hopes to use his platform as an opportunity to break stigmas and overcome barriers to inclusion in society.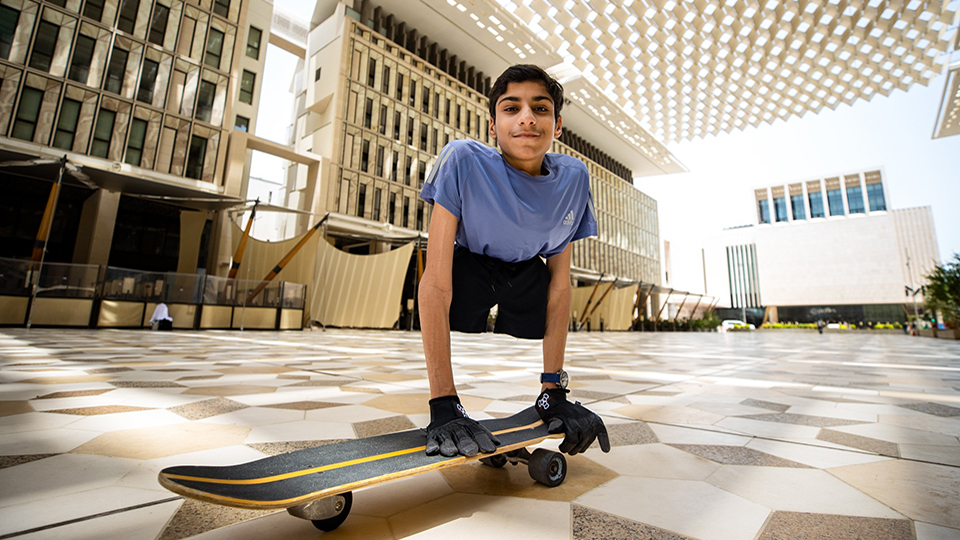 Ghanim excels in a number of sports, including swimming, climbing, skateboarding and football. Despite suffering with a disability, Ghanim often gets around campus on his skateboard. Check out his video below showcasing his day-in-the-life at Loughborough University.
Becoming a World Cup Ambassador
Ahead of the FIFA World Cup this winter, Ghanim was proudly selected as one of the Ambassadors for the tournament and is determined to use this responsibility to promote solidarity and peace.
To find out more about Ghanim's experience as an ambassador, explore FIFA's official news coverage including their episode of Living Football which includes a feature on Ghanim.
Planning future impact
When discussing plans and motivations for the future, Ghanim continues to strive to make change and fuse together the knowledge gained from his Politics degree and his real-world experiences to continue to push boundaries and make a difference.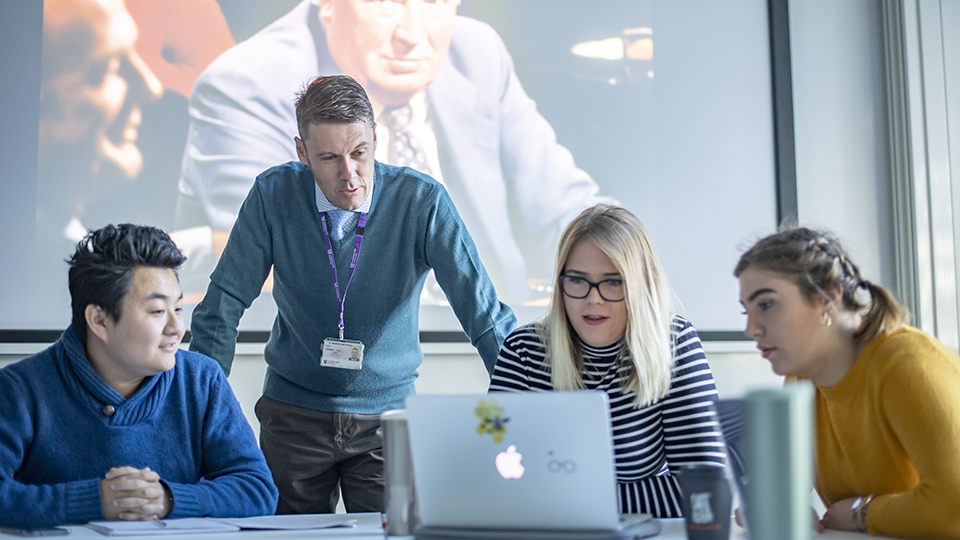 Pursue your passion for Politics
Our online prospectus has everything you need to know about Politics at Loughborough, the courses we offer and information about how to apply.
Learn about placement and study abroad opportunities, read our student stories, watch videos, view our facilities and much more.