Resources
Student Fees and Funding
We recognise that fees and funding can be a complex topic for students and their families. That's why we continuously work with students to ensure that finance is not seen as a barrier or obstacle to accessing Higher Education and that they understand what support is available to them.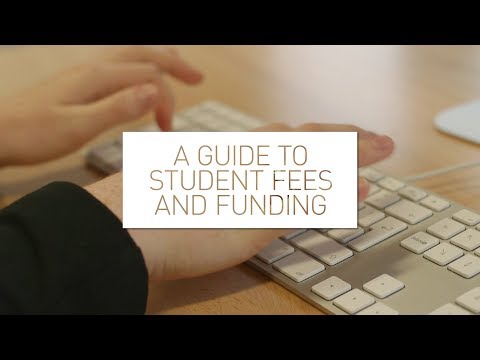 Watch our short video guide for all you need to know about the fees and funding support for Higher Education.
Tuition Fees
All students entering university for the first time are entitled to a non – means tested Tuition Fee Loan, which is payable directly to the institution where they will be studying and will cover the full cost of their course fees up to the value of £9250. The tuition fee charged can vary between institutions and courses. Understanding that university tuition costs are a study now, pay later scheme will help some students and their families overcome their concerns relating to the expense of their degree
Living Costs
The additional costs associated with university are often dependent on a student's personal choices and preferences. They can include rent, utilities, food, course materials and socialising and are largely funded via the means tested Maintenance Loan. The amount an individual receives for this will depend on their circumstances but it can be supplemented further by part time employment.
Repayments
Once a student finishes their studies they will find that the sum of their Tuition Fee and Maintenance Loans will be consolidated, leaving them with one repayment per month. This only begins in the April after graduation and providing that the graduate is earning above £21,000. If their wage dips below this threshold, for any reason, the repayments cease. Any remaining balance thirty years after graduation is written off.
Scholarships and Bursaries
These are free pots of money allocated by universities to help students supplement and manage their finances. Each institution has their own packages of support on offer and details regarding amounts, criteria and applications can be found via their websites.
Applications
Funding applications are carried out in the Spring of Year 13, and then renewed each subsequent Spring term until a student has finished their course. They are made to and processed by Student Finance and completed electronically. In order to begin an application or to research further detail of support available, students should visit www.direct.gov.uk/studentfinance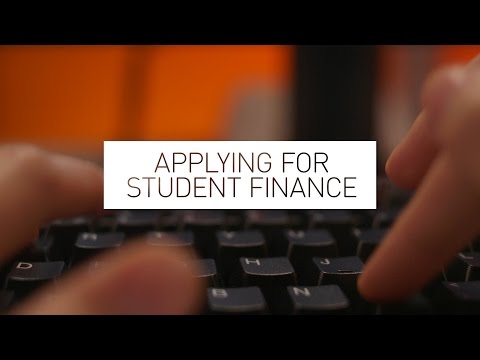 Our short video takes you through all of the steps that you need to complete to ensure that you receive your full entitlement.
Budgeting
Managing a budget and financial commitments can be a steep learning curve for students entering higher education. Understanding the various different areas of expenditure associated with university can help students to appreciate where their financial support packages will be spent and forecast a weekly or monthly budget. It is very common for students to undertake part time employment during term time and in the holidays, providing it does not interfere with their academic commitments it is an excellent way of supplementing their finances.
Useful Resources