Chidinma
Current student, International student
Department
I had a one-year break between completing my master's in International Relations at Loughborough University in 2017 and starting my PhD in Geography (Human and Social) at the same University in 2018. During this period, I gained some experience of working with a legal firm in the UK and a multi-national oil and gas company in Nigeria.
Loughborough offered me full-tuition scholarships for both master's and PhD studies. I had a great student experience during my master's studies which influenced my decision to come back for a PhD. Having completed my master's programme at Loughborough University during the period of which I was involved in extracurricular activities, I had already built my network across the University. Hence, I found it a lot easier identifying and accessing the right support throughout the process of applying for a PhD. My supervisors with whom I had begun conversations with early in the process were also very helpful in making my decision to remain at Loughborough.
Every year, the Commonwealth Scholarship Commission awards hundreds of scholarships for postgraduate study to Commonwealth citizens, taking into full account their potential to contribute to the developmental needs of their home countries. While this may be a positive step towards improving the personal development of the scholarship recipients, it does not, however, automatically translate into developmental benefits for their home countries.
My research aims to investigate why this is the case by offering insights into the migration-development processes of Nigerian UK–educated Commonwealth scholars, within the UK–Nigeria context. Researchers have investigated the role of migration in facilitating development, and recent migration–development studies have found the developmental outcome of migration to be mixed and complex. Hence, my research hopes to offer some insights into this complexity.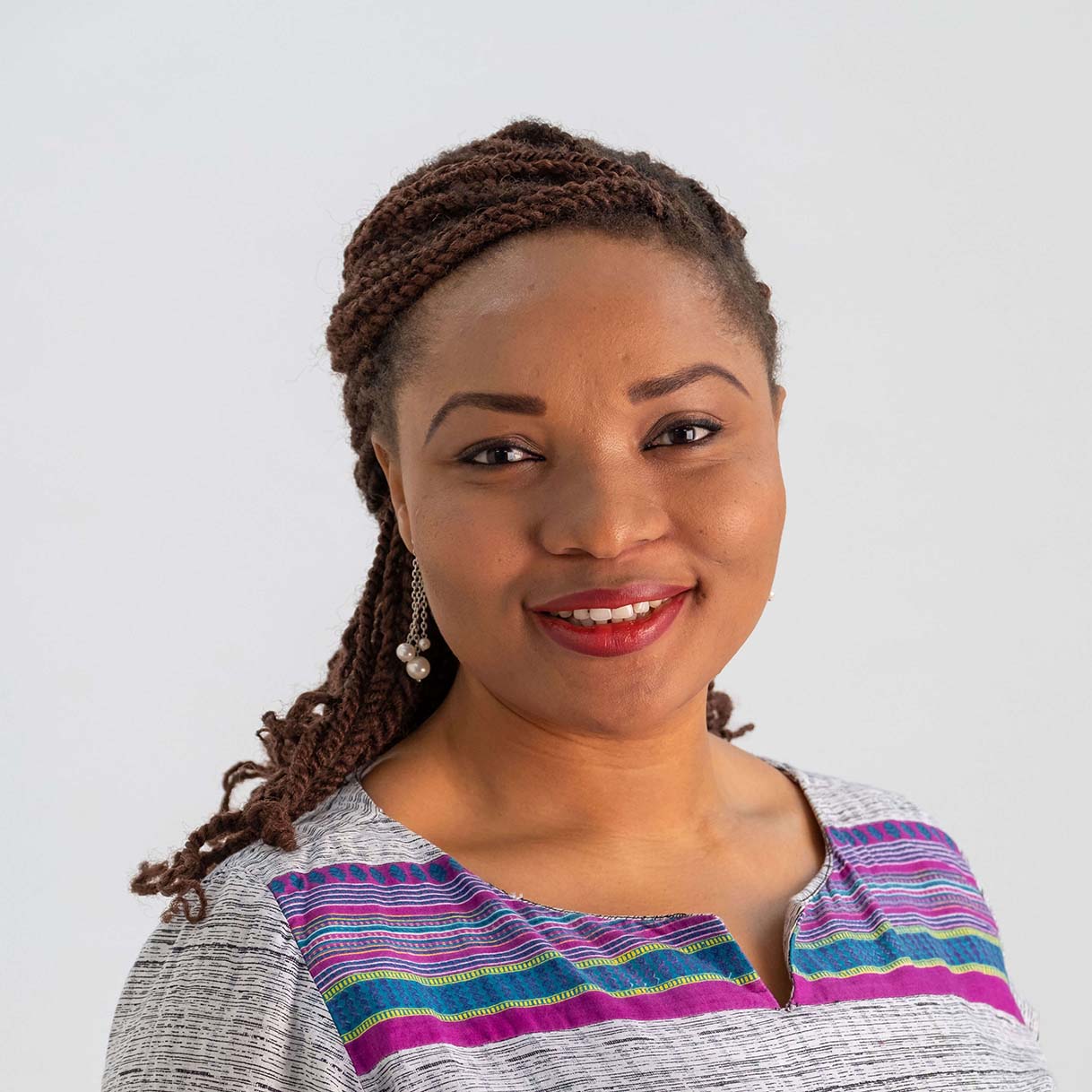 I chose this research area because first, I find it very interesting – three years is too long to do something one is not interested in, you know? Second, my research is very relevant to both the worlds of academia and policy/practice – it contributes to research and policy on migration, education and development studies.
What I enjoy most about the work I am doing is knowing that my research will further geographical knowledge and contribute to policy-making – this keeps me going! More so, my research involves participants, institutional actors and stakeholders in multiple countries, hence the comprehensive data collected for this research will result in a well-rounded discussion/analysis that will further geographical knowledge and generate evidence-based policy recommendations for the Commonwealth Scholarship and Fellowship Plan administrators both in the UK and Commonwealth-wide – doesn't that sound fascinating?
Although doing this research comes with its challenges (which are manageable), I enjoy doing it nonetheless... simply put, it is worth the money, my time and effort!
A typical day for me begins as I wake up, say my prayers – remind myself that I'm beautiful, smart, confident and can achieve anything I set my mind on (a very important part of my daily routine) – before starting the day's work which can be done in the office or sometimes I work from home. For instance, when I'm in the peak of writing, I prefer to work overnight as it is quiet and there are less distractions. On such occasions, I work from home. I also incorporate exercises into my daily routine which can be done in the gym or at home, using workout apps.
The fun part about doing a PhD is the relative flexibility of time that it offers. My day starts when I wake up, which can be at 7am, 10am or even 2pm on some days when I had worked throughout the night before. I consider myself to be a versatile individual with a strong work ethic and excellent time management skills, which explains how I can juggle doing a PhD with being a Subwarden, Student Ambassador, Invigilator, Teaching Assistant, Vice Chair, Inclusivity Officer, etc. My 'little' secret? I prioritise my workload to accommodate the demands of my commitment to these roles, while remaining disciplined and self-motivated enough to ensure I achieve the set targets for each task.
A PhD is different to what I have studied before as first, I am not required to attend lectures or write exams/coursework, like I did during my undergraduate and master's degrees. Doing a PhD is much more independent with only supervisors and examiners to guide/advise and examine accordingly. Hence why being self-motivated is very crucial to completing a PhD. The role of a Doctoral Researcher is akin to that of a Project Manager and requires excellent management and decision-making skills to successfully complete it. Put differently, a PhD is a project in which one undertakes a defined piece of work for somebody, to an agreed timescale, within an agreed budget, using limited resources for a specific purpose. For my PhD project, I work with both internal and external stakeholders who have a personal stake in the outcome of my project. It is within this context that decision-making is crucial as it is my responsibility to manage my research team, determine what information each stakeholder needs and how to deliver it, define my project boundaries and limitations, determine the risks likely to affect the project and evaluate possible responses – that is hard work, and that's part of what makes a PhD different and unique at the same time.
In the future, whether I decide to pursue a career within or outside of academia, both my degrees in MSc International Relations and PhD Geography (Human and Social) from Loughborough University and the experiences I have gained over the years have equipped me with the necessary skill-set to thrive and excel.
It has always been a great pleasure for me to showcase the Loughborough student experience, especially from a personal perspective because I am proud of the numerous opportunities that the University has offered me, through which I have recorded great achievements – from the financial opportunities of full-tuition fee scholarships for master's and PhD study, Ursula Lockley Travel grant for a trip to Germany, and the Doctoral College travel grant for an exchange programme at the University of Ibadan in Nigeria, through to the many beautiful experiences of studying and engaging in extracurricular activities. Speaking of which, there are various opportunities to get involved and I can find my own kind of fun and social space.
During my master's degree, I was a member of my hall (John Phillips) committee, in the role of the Welfare and Diversity Representative. Currently as a PhD student, I'm the Vice Chair of the PhD Social and Support Network (PhDSSN), which offers a friendly and inclusive environment for PhD students to network with fellow PhD students and staff across schools and departments.
My favourite thing about Loughborough is the many opportunities I can access and partake in by virtue of being a Loughborough University student. Needless to mention the serenity of the environment! So for those considering a PhD I would say go for it, it's definitely worth the try!