Stay part of the Loughborough family
Just graduated or been in work for a while and wish you could go back to life in the Loughborough bubble? If you loved your time with us, why not stay for a little longer?
If you choose to study a master's degree with us, you will become part of our vibrant and inclusive postgraduate community, shaped by thousands of students from all over the world. Whether you decide to study with us in Loughborough or in London, we will stimulate your thinking, challenge your mindset, and prepare you for whatever challenges lie ahead in your future career.
Why study a master's degree?
Four excellent reasons to study a master's degree at Loughborough University
Enhance your employability
The rumours are true - a master's degree can make you more employable and you can earn more over a lifetime with a master's degree compared to those with a bachelor's degree*.
Deepen your knowledge
Studying a master's degree is a great way of building on the knowledge and skills you have already acquired and delve deeper into the subject area that you are passionate about.
Continue enjoying university life
As a UK top 10 university with outstanding facilities and the best student experience in the country, it's no wonder why so many of our undergraduates continue their studies with us.
Get up to 20% off tuition fees
Many full-time self-funding master's students who obtain a first-class bachelors degree or international equivalent are entitled to a 20% tuition fee scholarship.**
If you graduated from Loughborough University, you will automatically receive 10% towards the full cost of your tuition fees.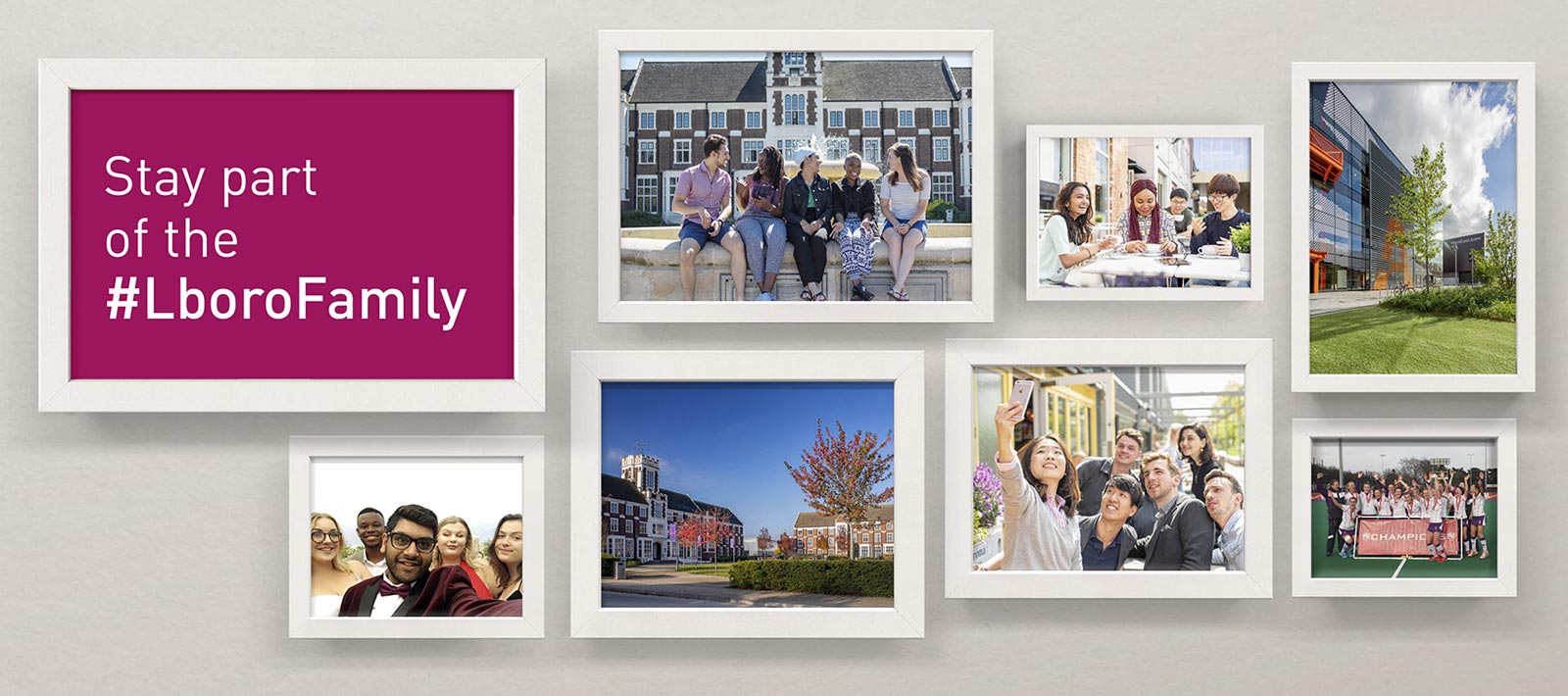 Sign up for email alerts
Register your interest to find out more about our flexible learning options and master's programmes offering a January start. We'll send you useful information about our programmes and how to apply, as well as invitations to taster events that you can access from any device at home.
Sign-up now
* According to the latest HESA Graduate Outcomes survey (2018), postgraduates are more likely to be in full-time employment 15 months after graduation, and are three times more likely to be earning a salary over £39,000 compared to first degree graduates.
** Please check with the school or department offering your programme for details of eligible programmes.