Meet the Team
Our team has many years of experience of supporting a wide range of athletes and sports, from endurance sports to team sports.
As well as our University Performance Sport athletes, we have worked with professional sports such as rugby league, cricket, football, motorsports, ironman, and have supported athletes doing events such as the Marathon des Sables, The 8 Hours of Suzuka and high altitude ultra-marathons.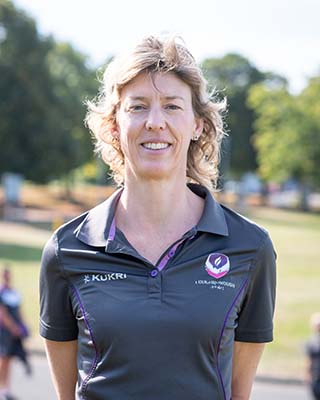 Rhona Pearce
Physiology Lead
Rhona has a BSc in Sport and Exercise Science and an MSc in Exercise Physiology from Loughborough University, and has been a BASES Accredited Physiologist for 20 years. Managing and co-ordinating the delivery of physiology support to both our student-athletes and members of the public, Rhona provides applied support to the commercial side of our service, specialising in endurance sports.
01509 226259
R.Pearce@lboro.ac.uk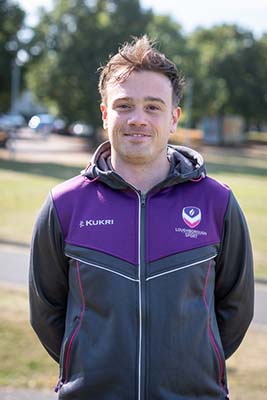 Steven Harris
Performance Physiologist
Steve graduated from the University of Bath studying Sport and Exercise Science before completing a Masters Degree in Physiology at Loughborough University. After supporting the University Cycling team during his time at Loughborough, Steve has returned to support the squad with extensive physiology testing and implementation of tailored physiology training to establish Loughborough University as the leaders in University Cycling. Steve has also recently moved into the interdisciplinary team for Athletics with a key focus on their endurance athletes. Since joining the physiology team in 2019, Steve has worked extensively with our external clients ranging from Superbike Riders to Mountaineers to Ironman Athletes.
01509 226003
s.d.harris@lboro.ac.uk
Hannah Bashford
Physiologist
Hannah completed a BSc in Sport and Exercise Science from the University of Birmingham and is currently studying an MSc in Sports Physiology and Nutrition at Loughborough University. Alongside her part-time MSc, Hannah is one of our MSc Placement Students leading the provision of Physiology support to Loughborough Triathlon Performance Centre. Hannah's role is centred around providing laboratory and field-based support to the Triathletes and collaborating with the established inter-disciplinary support network, alongside assisting with commercial testing and the provision of CPD to other placement students.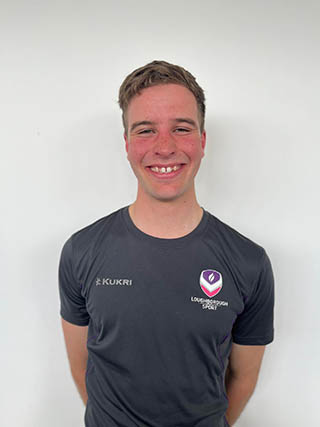 Max Holgate
Performance Physiologist
Max is currently on the Physiology and Nutrition MSc at Loughborough, having completed his undergraduate studies here in Sports and Exercise Science. This year Max has joined the physiology team as a placement student to support the Loughborough Students Athletics Club, specifically Jumps and Combined Events with future ambitions to continue physiology support and coaching in elite level endurance sport.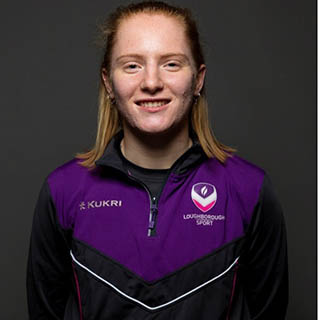 Pippa Bailey
Performance Physiologist
Pippa has a BSc in Sport and Exercise Science and an MSc in Exercise Physiology from Loughborough University and is currently studying for a PhD titled 'What it takes to win' with British Wheelchair Basketball and the Peter Harrison Centre for Disability sport. During her MSc, Pippa undertook a 2-year physiology placement supporting the University Athletics and Triathlon teams. Pippa has a wide range of experience working in sports such as Swimming, Cricket and Wheelchair Basketball. Pippa now supports the commercial side of the Loughborough Physiology service.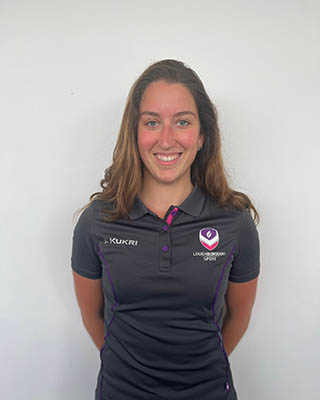 Lucija Petrovic
Physiologist
Lucija completed her BSc in Sport and Exercise Science at Loughborough University before moving on to the MSc in Physiology and Nutrition of Sport and Exercise starting in 2022. Her primary focus is providing physiology support to the LTPC (Loughborough Triathlon Performance Centre) as part of her MSc placement. Separate from this role, Lucija provides applied physiology support to the commercial side of Loughborough Sport services. She has experience working with a wide range of sports, performance abilities and environmental conditions (eg. heat & altitude acclimation).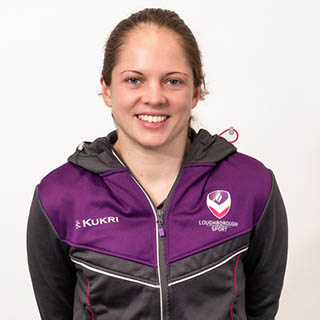 Meg Smith
Physiology
Meg Smith is an undergraduate student at Loughborough University studying BSc Sport and Exercise Science and is currently working with our Physiology Team as the full-time Undergraduate Physiology Placement Student.
During Meg's first 2 years at Loughborough, she was part of the Loughborough Lightning Cycling Team, and following her passion for Performance Support and Coaching, has since gone on to focus on her development and experience working with athletes. Meg supports the Commercial side of the Physiology service, gaining exposure to a wide spectrum of athletes from Weekend Warriors to Elite athletes.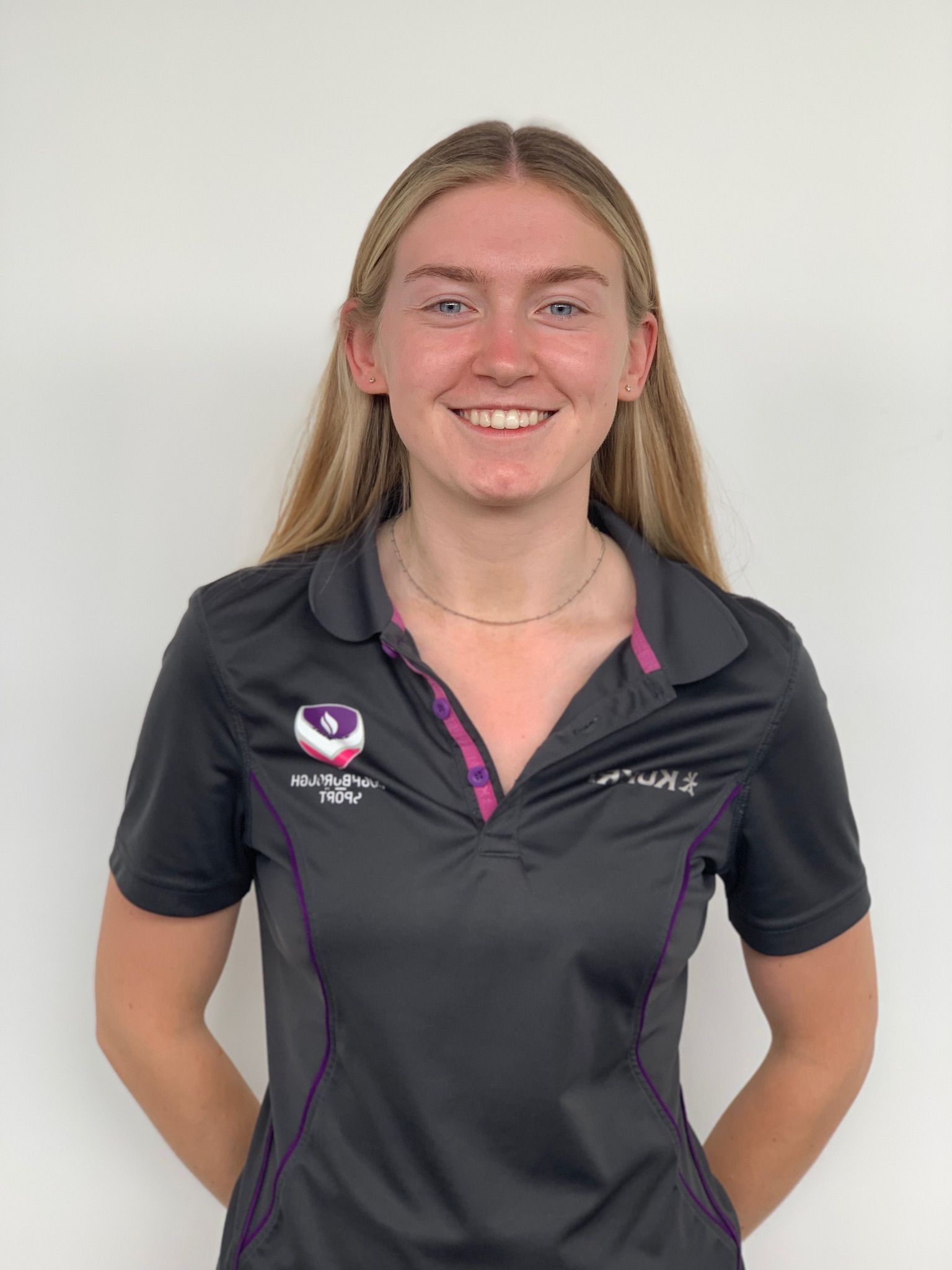 Hannah Johnston
Performance Physiologist
Hannah has a BSc in Sport and Exercise Science from the University of Birmingham and is currently studying full-time for a Masters' degree in Physiology and Nutrition at Loughborough University whilst undertaking a placement with the physiology team. Her placement involves providing physiological support to performance athletes within the Loughborough Students Athletics Club, specifically endurance, sprints, and para events. Hannah also has experience in testing and monitoring of Netballers whilst in her placement role as an undergrad at UoB.
Placement Students
Every year we support an undergraduate student on a full time placement with us, as well as an MSc student working with us part-time whilst completing their MSc in Exercise Physiology. We also allow a handful of students the opportunity to do a voluntary placement alongside their full-time MSc. These placements allow us to greatly increase the support we are able to offer our performance sports teams and scholars. The students undertake an intensive training and development programme throughout the course of their placement to ensure they get the best experience possible, and our athletes and coaches benefit from their input.