Research and innovation
Loughborough University is internationally recognised as the best university in the world for sports-related subjects (QS World University rankings).
With an ecosystem that includes Para athletes, practitioners, Sports bodies and other stakeholders, Loughborough offers a unique environment to both explore, develop and answer key research questions. For students and academics with an interest in Para sport research, Loughborough is the ideal place to be.
School of Sport, Exercise and Health Sciences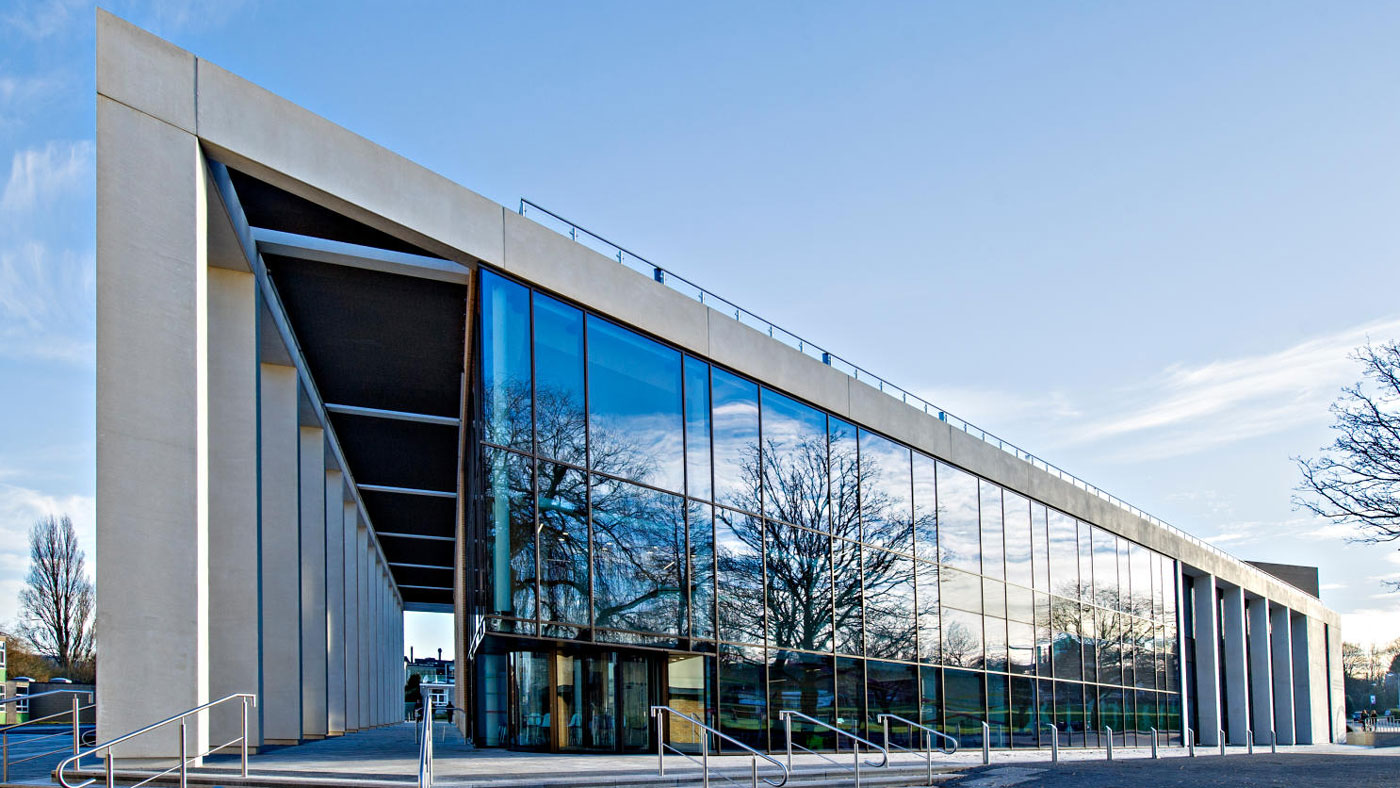 The School is renowned as an internationally recognised centre of excellence for the study of sport, exercise and health through the natural and social sciences.
Highly ranked in national league tables and No. 1 in the world in the QS World University Rankings by Subject 2017, 2018, 2019, 2020 and 2021, the School's wide-ranging expertise encompasses such diverse areas as medicine, molecular biology, nutrition, biomechanics, economics, pedagogy, psychology, sociology and sport management.
Over the years the School has built an international reputation for the quality of its teaching and research. With our globally renowned staff collaborating with other academic institutions, centres and industry partners around the world, the School has been recognised for both the quality of research and our highly competitive undergraduate, postgraduate taught and doctoral programmes.
Peter Harrison Centre for Disability Sport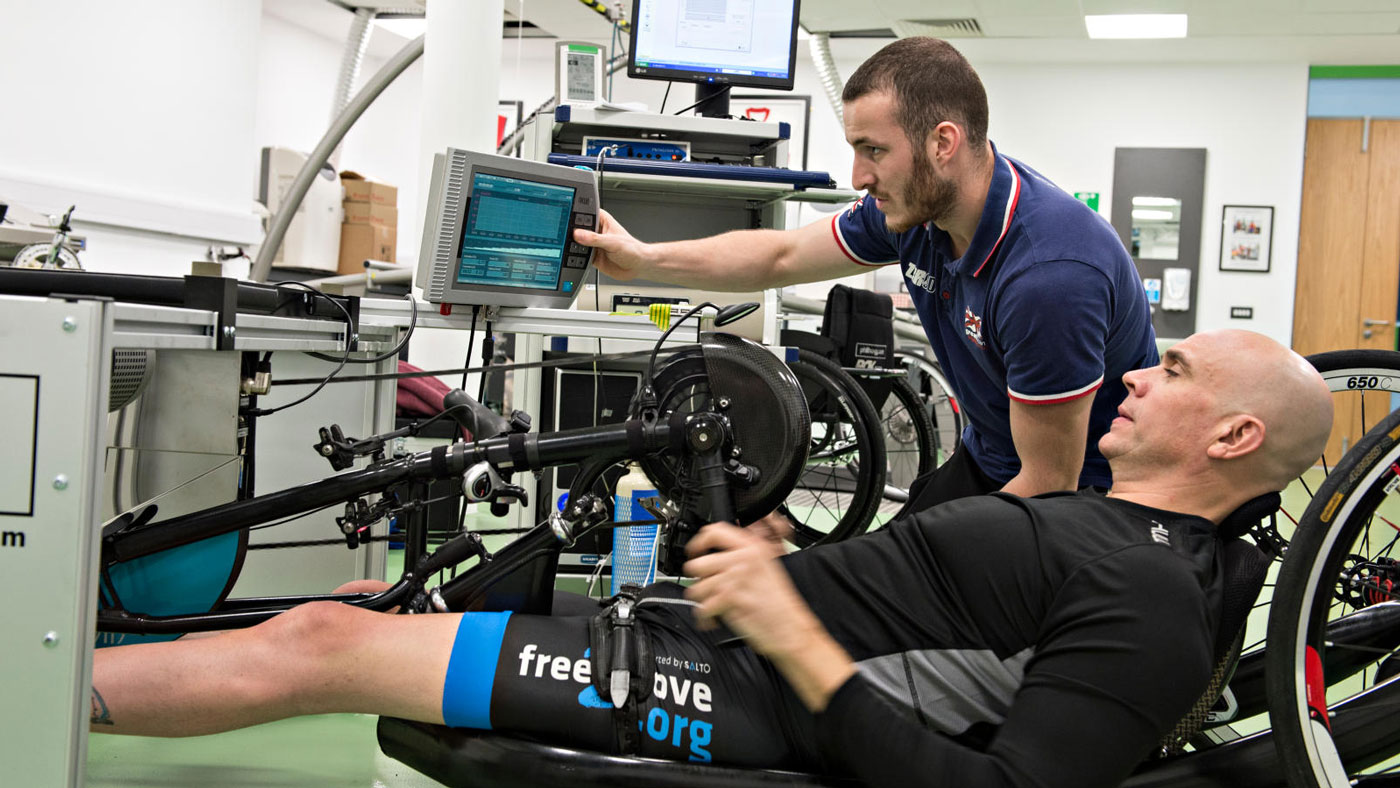 The Centre contributes significantly to research and practice in disability sport. It consists of two main research strands: Sport Performance and Health and Wellbeing.
Their mission is to improve knowledge about Paralympic sport and to promote the substantial health and quality of life benefits that can be gained through participation in disability sport and physical activity. The centre is heavily involved in research, in addition to providing sport science support to a number of GB squads.
Global Disability Innovation Hub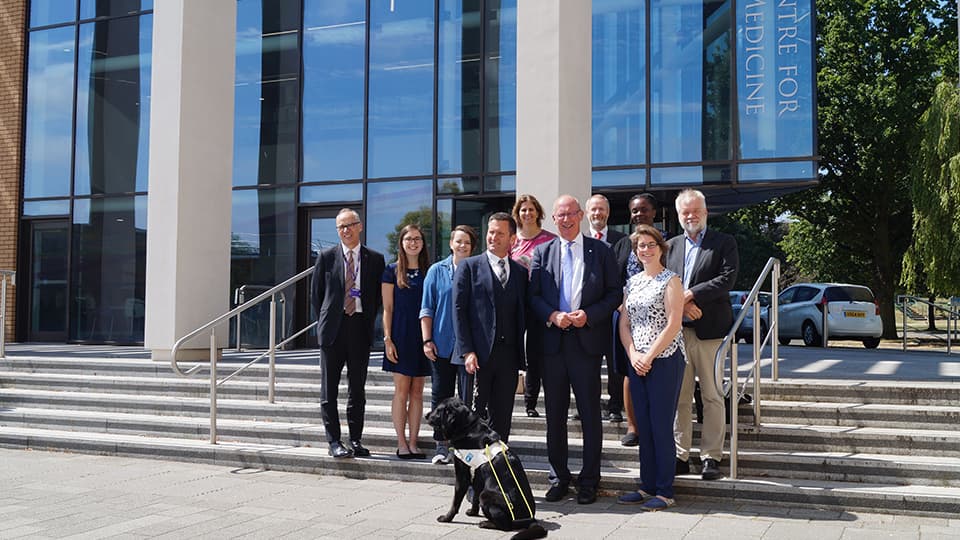 Loughborough University London is one of the founders of the Global Disability Innovation Hub (GDIH), a collaborative organisation based next to its campus on the Queen Elizabeth Olympic Park. Partners in the hub include the London Legacy Development Corporation, University College London (UCL), University of the Arts London (UAL), Sadler Wells, Victoria and Albert Museum, Leonard Cheshire, and the Helen Hamlyn Centre for Design.
As part of its work with GDIH LU London has committed to delivering on three areas:
Delivering a Master's programme with academic partners to provide an entry point to connect to the work of the GDIH;
Supporting the establishment of a multi-disciplinary Research Centre which focuses on research around disability issues; and
Contributing to the hosting of a global summit about Disability Innovation Practice next due to take place in 2021 at the Tokyo 2020 Paralympic Games
GDIH was launched at the National Centre for Sport, Exercise and Health Medicine (NCSEM), based at the main Loughborough campus in July 2018. See the news story HERE
Since the launch there has been a major growth in the Research Centre. Loughborough University London now leads an International, multi-disciplinary programme of activity to research how representation, education and communication in Paralympic sport can break down barriers to stigma to support access and adoption of assistive technology. More information on this is available HERE
The academic lead for the GDIH is Professor Richard Bibb of Loughborough Design School. For more information about GDIH and how to get involved please e-mail futurespace@lboro.ac.uk
Sports Technology Institute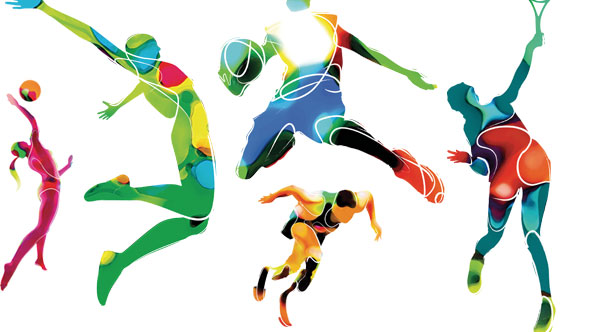 Loughborough University Sports Technology Institute is a £15M facility housing the Sports Technology Research Group, whose mission is to have a positive global, social and economic impact on sport through excellent engineering research, teaching and enterprise.
The Institute is home to the Sports Technology Research Group, one of the world's leading research groups of its kind and the largest in the UK. The Group has established an international reputation for its work with global brands including adidas, Callaway Golf, Canterbury of New Zealand, Dunlop, Head, New Balance, Nike, Reebok, Slazenger, Spalding, Speedo and Umbro on the design, simulation, testing and manufacture of sporting goods.
Around 50 academics, research associates, technicians and PhD students carry out wide-ranging research including athletic footwear, technical apparel, protective equipment, balls, bats, clubs, rackets and fitness equipment. Our track record of design-led innovation and accelerating novel concepts from initial stages through to commercialisation is unparalleled.
As a research hub, the Sports Technology Institute benefits from established relationships with the University's sports scientists, psychologists, biomechanists and human biologists. Our researchers have extensive experience of testing with numerous elite athletes and professional sportsmen and women spanning the most diverse array of sports.