About us
Sharon Reid BA Birmingham, MA, PGCE Loughborough, MCLIP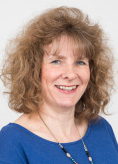 Academic Librarian (Politics & International Studies)
Academic liaison for the Department of Politics and International Studies.
Library wide responsibility for supporting Learning and Teaching.
Member of the Library Marketing and Communications Group.
External committee membership of the Academic Libraries Research Group (ARLG) East Midlands.
Gadd, E.A., Baldwin, A. Norris, M. and Reid, S.D., 2011. Using the evidence: a comparison of Civil & Building lecturers and students' approach to the literature review. Journal of Professional Issues in Engineering Education and Practice, 138(2), 2012. doi: http://dx.doi.org/10.1061/(ASCE)EI.1943-5541.0000077
Marshall, T. M and Reid, S.D., 2008. How to use a survey as a marketing tool: a case study of Loughborough University Library. Library and Information Research, 32, (101), pp. 39-56.
Reid, S., G. Walton and P. Lund., 2006. Strategic development of library reference collections in higher education: a case study at Loughborough University Library, Library and information research, 30(95), pp.10-24.
Stubbings, R., J. Bartlett and S. Reid, 2006. Review of how libraries are currently supporting the research process, SCONUL focus, 38, 2006, pp.47-50.
Reid, S.D., 2017. Shaken and stirred! The librarian, the academic and the case of the refreshed skills module. Librarians' Information Literacy Annual Conference (LILAC) 2017, Swansea University (Bay Campus), 10-12 April 2017.
Reid, S.D., Khandia, F. and Hobby, E.A., 2011. Recreating an online assessment test for English and Drama undergraduates: A Case Study of Departmental, Library and eLearning collaboration [eLearning Showcase]. University of Loughborough. 12 January 2011.