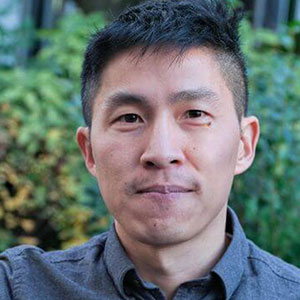 Dr Elliott Hoey
Fulbright Scholarship Fellow
Vrije Universiteit Amsterdam
Elliott Hoey is an assistant professor of language and communication at the Vrije Universiteit Amsterdam. He joins Loughborough as a 2021 Fulbright Scholar to work with Prof. Ruth Parry and colleagues in the Centre for Research in Communication and Culture.

In his research, he uses video recordings of actual interactions to unearth the recurrent practices that people use to assemble their everyday activities. He's examined extended silences in conversation, forms of breathing like sniffing and sighing, and the coordination of construction site activities.

In his Fulbright research, he will undertake studies on palliative care consultations, aiming to improve communication between healthcare professionals and the patients and families that they serve.