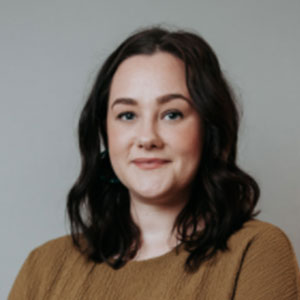 Dr Elizabeth Buchanan
IAS Spotlight Series: Arctic Geopolitics
Australian War College, Deakin University, Australia
Elizabeth is Lecturer of Strategic Studies with Deakin University for the Defence and Strategic Studies Course (DSSC) at the Australian War College (Australian Defence's Senior Officer/1 Star – Course) and a Fellow of the Modern War Institute at West Point.

Dr. Buchanan holds a Ph.D. in Russian Arctic strategy from the Australian National University and was recently the Visiting Maritime Fellow at the NATO Defense College. Dr Elizabeth Buchanan is co-Managing Editor of the Institute for Regional Security's Security Challenges journal - Australia's sole academic journal for the study of future security issues. She has published widely on polar geopolitics most recently with the NATO Defence College, Foreign Policy, Foreign Affairs, The Australian, the Australian Strategic Policy Institute (ASPI) and the Lowy Institute.

Elizabeth has been a Visiting Scholar with The Brookings Institution and has work experience in the global oil sector. She is an Australian Institute of International Affairs (AIIA) Early Career Research Awardee and in 2019 Dr Buchanan was listed as a 'Young Woman to Watch in International Affairs'. Experiences also include a recent discussion she moderated with NATO Secretary General, Jens Stoltenberg, during an official visit to Australia. She has two forthcoming books: Russian Energy Strategy in Asia (ANU Press) and Russian Arctic Strategy under Putin (The Brookings Institution Press).