Research Excellence
Sport and Exercise Beacon
Sport and Exercise based research has the potential to inspire and engage diverse populations, delivering positive social, cultural and economic impact on regional, national and global scales.
Loughborough University is internationally renowned for its research within sport and exercise contexts, collaborating with some of the world's leading universities, major companies and prominent sporting bodies to conduct groundbreaking investigations.
Whether we are scrutinising critical factors or prominent issues 'for sport, in sport, and through sport' and exercise engagement, our aim is to conduct research that is rigorous, significant and influential.
Our research priorities
Optimising athlete performance
We have significant expertise in understanding the factors that influence human performance in sport and exercise, alongside the methods for enhancing athletic performance across the ability range. We have established research collaborations with major organisations including the EIS, UK Sport, Lawn Tennis Association, and English Cricket Board.
Our research employs perspectives from multiple disciplines including the biomedical sciences, physiology, nutrition, psychology, biomechanics and motor control, sociology and management to study diverse sport populations (elite, disability, youth and coaching). Our specialists in sports science, textiles and computer science also aim to optimise the performance of the athlete through the study of human comfort and acclimatisation, clothing-wearer interaction, and the design of innovative technical apparel, footwear and equipment.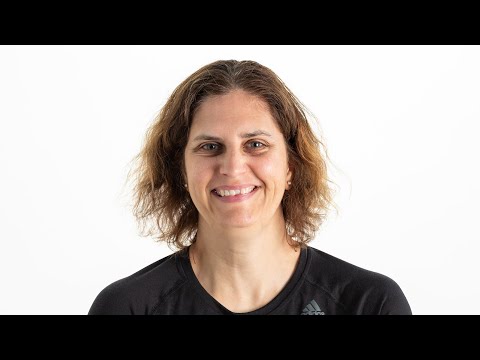 Find out how we contribute significantly to research and practice in disability sport.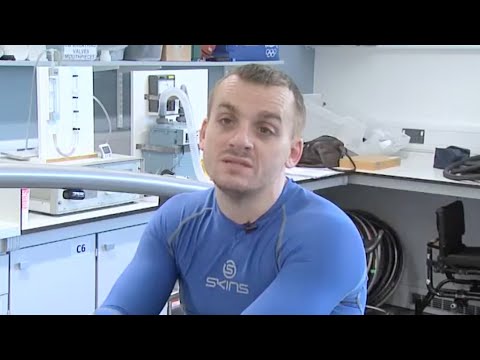 Hear how the physiology team at The Peter Harrison Centre for Disability Sport has helped GB wheelchair rugby
Revolutionising sport medicine
We are the national lead for the National Centre for Sport and Exercise Medicine (an IOC recognised centre) with a dedicated focus towards the factors, underlying biological mechanisms and interventions that underpin athlete physical and mental health. In addition, we are the primary home for research into defence medicine, working in collaboration with the Defence and National Rehabilitation Centre (DNRC).
Our research examines and informs the subthemes of injury prevention and management, musculoskeletal rehabilitation, concussion, and the impact of exercise and training on immune function and infection risk for athletes. We consider the extent to which these subthemes inform or are served by prevention, rehabilitation or any performance-related work prevalent in defence medicine. We are driving the role of regenerative medicine for athletes and military personnel in order to facilitate lifelong performance across the activity spectrum.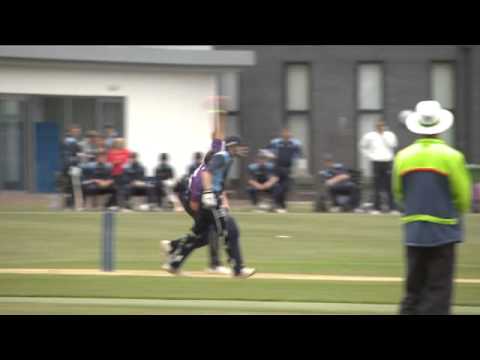 The research, undertaken at the National Centre for Sport and Exercise Medicine in collaboration with the England and Wales Cricket Board, aims to optimise fast bowler performance and reduce injury risk.
Innovating sports technology and design
We have an excellent track record in the field of sports technology, combining expertise from our world famous Sports Technology Institute with that in Sport, Exercise and Health Sciences and in the Design School.
Our research brings engineers, technologists and physical scientists together to use sport as a catalyst for innovation and to address contemporary challenges faced by sporting bodies. Progressive work with global brands including Adidas, Dunlop, Nike, Reebok, Spalding, Speedo and Umbro have served to enhance the design, simulation, testing, fidelity and manufacturing efficiency of sporting goods. Our duty as scientists also lies in collaborating with governing bodies as rule makers to uphold the integrity of their sports through equipment design and specification.
Enhancing engagement with sport and exercise
We focus passionately on how organised sport and exercise programmes can enrich the quality of daily lives of all citizens, from pre-school to later years. Understanding the mechanisms through which optimal engagement is achieved matters greatly to us. Drawing upon sociology, anthropology, psychology, economics and physical education, we scrutinise, critically evaluate and recommend actions to deliver real world (social, health, economic, commercial) benefits.
Our work focuses on the facilitation and impact of sport and exercise through investigations of provision, coaching and community initiatives as well as the role played by sports, social, policy, commercial and government agencies. We work closely with these stakeholders to improve their understanding of how they can achieve their objectives, and the extent to which their objectives have been achieved.
Challenging sport integrity
Our research is shaping how sport is governed across the globe through our scrutiny of sport integrity that challenges organisations to improve their practices. Significant public attention has been given to episodes of misconduct amongst individual athletes and across sporting institutions, including corruption, doping, public disorder, sexism and racism. However, sport can also be used to bring people together and counteract problems experienced by individuals living in fragmented and violent communities.
Our expertise in athlete integrity and conduct, sport law and regulation, the management of technology, and globalisation, development and peace ensure that Loughborough University is at the forefront of activity aimed at informing systems and policies of sport governance across the world.
Further information