AMRG Group
Dr Richard Bibb PhD BSc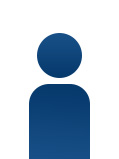 Reader in Medical Applications of Design
+44 (0)1509 228333
LDS2.09
Academic/Professional Background:
2012 - present Reader in Medical Applications of Design, Design School, Loughborough University, UK.
2008 - 2012 Senior Lecturer, Loughborough University, UK.
1998 - 2008 Head of Medical Applications Group, PDR, Cardiff Metropolitan University, UK.
1999 PhD in Rapid Prototyping, University of Wales, UK.
1995 BSc Industrial Design, Brunel University, UK.
Summary/Biography:
Dr Bibb's primary area of research explores the effective application of advanced design and product development technologies in medicine, healthcare, surgery and rehabilitation. This concentrates on applied collaborative research conducted with academic, clinical and industrial partners across the UK and overseas. Other research interests include user centred design (particularly for medical and rehabilitation products), effective application of Rapid Prototyping and developing design rules for Additive Manufacturing / 3D Printing.
Research Interests:
Medical applications of Additive Manufacturing / 3D Printing
Medical device design
Medical imaging and 3D scanning
Head and neck reconstruction
Customised and personalised medical devices
Medical and anatomical simulation
User-centred design in medical applications
Publications
Research Projects:
‎'CassaMobile', EC FP7, £486,041, Sep 2013 - Aug 2016
'Artificial vascularised scaffolds for 3D-tissue Regeneration', EC FP7, £477,893 Nov 2011 - Oct 2015
‎'AdM-ERA' (EU-FP7, £79,762, ‎2011 - 2014