News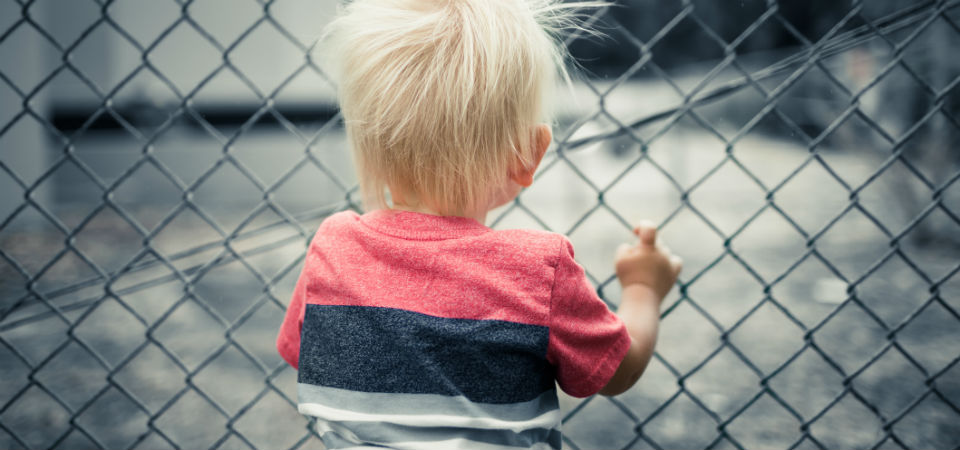 New data shows child poverty rates have risen sharpest in the Midlands and the North
More than half of children living in some constituencies are living in poverty after housing costs are factored in
Highest rates of child poverty in London and Birmingham
Sharpest increases in child poverty in Midlands and northern cities
Local authority and constituency data available below
Child poverty has risen most sharply in parts of the Midlands and in northern towns and cities over the past four years, according to new research published today (13/10).
The report by Loughborough University – published by the End Child Poverty coalition – shows that before the pandemic, in some parts of the country, the majority of children were growing up in poverty once housing costs were taken into account.
The greatest concentrations of children living in poverty are in London, with London boroughs and parts of Birmingham dominating the list of local authorities where child poverty is highest.
Professor Donald Hirsch, of Loughborough's Centre for Research in Social Policy (CRSP), said: "This evidence shows that even before COVID, child poverty was rising alarmingly in many areas of the country.
"For example, in Leicester, it rose from just under three children in ten (29%) to nearly four children in ten (38%), between 2015 and 2019.
"The COVID crisis has helped to highlight what it means to grow up in a low income family, with many families now finding hard to meet basic needs and the use of foodbanks rising.
"The government has announced temporary additional help through Universal Credit.
"This follows a period in which the value of such help declined, with no increases to cover rising costs between 2016 and 2019.
"When we eventually move beyond the COVID crisis, the importance of adequate state support will hopefully have become more evident, and it would make sense to make the higher rates of Universal Credit permanent, to improve the social safety net."
In a dozen constituencies in London and Birmingham, more than half the children are living below the poverty line.
Yet the research also shows that the problem is not confined to the UK's two largest cities.
In the last four years, child poverty has risen fastest in parts of the Midlands and Northern towns and cities.
Middlesbrough and parts of Tyneside have seen child poverty rates soar by over 10 percentage points since 2014/15.
In the past, low incomes in these areas were counteracted by cheaper housing costs, but during the five years leading up to 2018/19, rents in other parts of the country have risen by the same amount as in the capital.
Many of these families find, that once their housing costs are paid, they do not have enough money to meet their children's needs and are left no option but to turn to crisis help, like food banks, and are increasingly reliant on free school meals.
The impact of poverty on children is well documented with children from low income families more likely to experience worse physical and mental health; do less well in school; and have fewer opportunities in the future.
The coalition is calling on the Government to recognise the scale of the problem and its impact on children's lives.
They are urging the Government to set out an ambitious plan to tackle child poverty encompassing not only social security spending but the high cost of housing and childcare and investment in children's services.
The report is based on data published by the Department for Work and Pensions in March 2020.
Earlier this year, Boris Johnson was rebuked by the statistics watchdog for his repeated misuse of child poverty statistics.
The Statistics Authority upheld a complaint from the End Child Poverty coalition judging that on three separate occasions his statements on child poverty were 'incorrect'.
Anna Feuchtwang, Chair of End Child Poverty, which commissioned the research, said: "The Government can be in no doubt about the challenge it faces if it is serious about 'levelling up' disadvantaged parts of the country.
"This new data reveals the true extent of the hardship experienced by families on low incomes – the overwhelming majority of which were working households before the pandemic.
"The children affected are on a cliff edge, and the pandemic will only sweep them further into danger.
The Prime Minister must urgently admit to the true extent of child poverty in our country rather than resorting to his own inaccurate statistics.
"An ambitious plan to put this shameful situation right would be transformational for millions of children.
"As a matter of urgency we are calling on the Chancellor not to go ahead with planned cuts to Universal Credit which would see families lose out on £1000 a year. Given today's data, this cut is unconscionable."
End Child Poverty is calling for an urgent Government plan to end child poverty including
Uprating of housing assistance in line with inflation
Retain the £20 uplift in Universal Credit introduced at the start of the pandemic, which the Government has indicated will end in April 2021
End the benefit cap and the two-child limit on benefits
Invest in all children with an increase to child benefit
Extend Free School Meals to all families in receipt of Universal Credit and those with No Recourse to Public Funds
The full report, Local indicators of child poverty after housing costs, 2018/19, as well as tables with local data, are available at: www.endchildpoverty.org.uk

The 20 constituencies with the highest increases in AHC child poverty 2014/15 -2018/19
Constituency

% of children below 60% median income AHC

2014/15

2018/19

%age point increase

UK

28%

30%

2%

Middlesbrough

31.2%

47.2%

16.0%

Newcastle upon Tyne Central

31.7%

45.2%

13.5%

Birmingham Hodge Hill

40.5%

53.8%

13.4%

Bradford West

34.9%

47.8%

12.9%

Birmingham Ladywood

41.8%

54.5%

12.7%

Birmingham Yardley

32.4%

44.7%

12.4%

South Shields

28.2%

39.3%

11.1%

Bradford East

36.4%

46.9%

10.5%

Newcastle upon Tyne East

27.1%

36.8%

9.7%

Bolton South East

37.1%

46.7%

9.6%

Sedgefield

23.5%

33.0%

9.5%

Hartlepool

27.6%

37.1%

9.5%

Oldham West and Royton

38.5%

48.0%

9.4%

Gateshead

26.0%

35.3%

9.3%

Blackburn

38.1%

47.3%

9.2%

Jarrow

23.5%

32.6%

9.1%

Middlesbrough South and East Cleveland

24.2%

33.2%

9.0%

Manchester Gorton

38.6%

47.6%

9.0%

North Durham

24.3%

33.3%

9.0%

Easington

25.8%

34.6%

8.8%
The 20 constituencies with the highest AHC compared to BHC poverty rates, 2018/19
Constituency

% of children below 60% median income AHC

AHC

BHC

%age point difference

UK

30%

20%

10%

Bethnal Green and Bow

60.6%

30.1%

30.5%

Hackney South and Shoreditch

52.0%

23.9%

28.1%

Bermondsey and Old Southwark

50.3%

22.3%

28.0%

Holborn and St Pancras

47.9%

19.9%

28.0%

Vauxhall

49.7%

22.2%

27.5%

Poplar and Limehouse

52.4%

25.1%

27.3%

Islington South and Finsbury

46.2%

19.4%

26.8%

West Ham

52.5%

25.9%

26.6%

Walthamstow

50.8%

24.5%

26.3%

Tottenham

50.2%

24.0%

26.2%

East Ham

51.3%

25.5%

25.8%

Camberwell and Peckham

46.1%

21.1%

25.0%

Hackney North and Stoke Newington

44.6%

19.6%

25.0%

Greenwich and Woolwich

45.9%

21.0%

24.9%

Mitcham and Morden

48.5%

23.8%

24.7%

Leyton and Wanstead

46.0%

21.3%

24.7%

Lewisham West and Penge

45.9%

21.5%

24.4%
ENDS
Notes for editors
Press release reference number: 20/166
Loughborough is one of the country's leading universities, with an international reputation for research that matters, excellence in teaching, strong links with industry, and unrivalled achievement in sport and its underpinning academic disciplines.
It has been awarded five stars in the independent QS Stars university rating scheme, named the best university in the world for sports-related subjects in the 2020 QS World University Rankings and University of the Year by The Times and Sunday Times University Guide 2019.
Loughborough is in the top 10 of every national league table, being ranked 7th in the Guardian University League Table 2021, 5th in the Times and Sunday Times Good University Guide 2020 and 6th in The UK Complete University Guide 2021.
Loughborough is consistently ranked in the top twenty of UK universities in the Times Higher Education's 'table of tables' and is in the top 10 in England for research intensity. In recognition of its contribution to the sector, Loughborough has been awarded seven Queen's Anniversary Prizes.
The Loughborough University London campus is based on the Queen Elizabeth Olympic Park and offers postgraduate and executive-level education, as well as research and enterprise opportunities. It is home to influential thought leaders, pioneering researchers and creative innovators who provide students with the highest quality of teaching and the very latest in modern thinking.