The Student Starpack Awards – which began in 1964 – challenges design students from across the world with a set of briefs all with the theme of finding a solution to a problem, set by leading design organisations, agencies, and manufacturers.
The judging panel looked for students who can express creativity and conventional thinking in their ideas. Those who met the criteria and produced outstanding concepts were rewarded with cash prizes and opportunities to undertake work experience with a sponsor.
Altogether, ten Loughborough students received gold, eight silver, seven bronze and three highly commended at the awards ceremony which took place virtually on Wednesday 24 June.
In addition, Natasha Burt was the proud recipient of 'Best in Show', the most prestigious award of the evening.
The product Natasha created was part of a brief to design packaging for a luxury fragrance. Her packaging concept was inspired by the Swiss Alps and designed to stand out on luxury fragrance displays, such as those found in airport duty-free shops.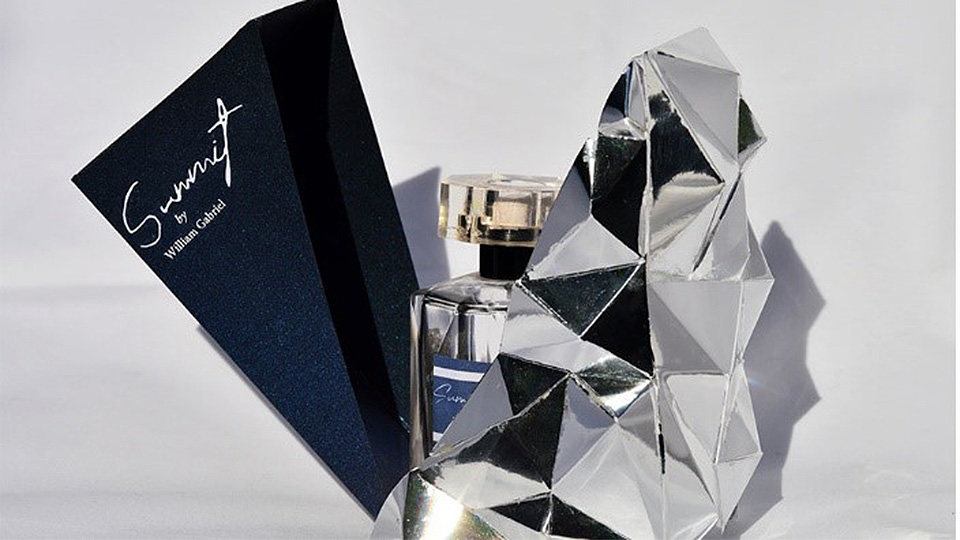 Natasha commented: "I am incredibly delighted and honoured to have received these awards, it came as quite a pleasant shock to be awarded both gold and best in show. Winning these awards has made me aware of the career opportunities within packaging design.
"I truly love the Industrial Design course at Loughborough University and winning these awards has boosted my confidence as an aspiring designer. I would like to thank all the tutors on the course and Starpack for this opportunity."
The University has been entering the Student Starpack Awards since 2014, and every year has seen promising results. Over time, design students from the School have received increasingly more gold, silver and bronze awards.
Loughborough was awarded over half of all the available awards in the competition this year, and nine out of the 10 students awarded gold were first-year students.
In addition, the School is delighted to announce that they were also crowned the winners of the Eric Dickens Memorial Award for the fourth year. This award is presented by The Packaging Society to the institution which most effectively promotes education in packaging design.
The team – consisting of Karl Hurn, Dr Rhoda Trimingham, Nicholas Johnson, Nikki Clark, Salman Asghar and led by Dr George Torrens – are all experienced designers with an in-depth understanding of branding, product semantics and sustainable packaging technology.
The group commented: "Thank you to Starpack for this prestigious award. We would like to thank our students for their efforts and achievements this year, our award is only possible through the hard work of everyone.
"We'd also like to thank our technical staff who have supported our students with producing their models, and to the sponsors who support the Starpack competition. Finally, thank you to ION3, who run the Awards, for allowing us to take part in this brilliant competition."
The 2020 Student Starpack Award Ceremony can be watched online here.