Our environment and the climate crisis
The climate emergency is one of the most urgent issues facing us all today. Through our research, enterprise and teaching, and the way we operate on our campuses, we are working to embed sustainability at the core of everything we do. Some of our academics' climate, environment and sustainability research will be showcased at events during COP26.
Our researchers are developing new technologies, influencing decision-making and effecting change to global policies that will support our move towards a Net Zero future.
The latest climate, environment and COP26 news from Loughborough University
Loughborough's climate experts
Loughborough University is proud to be home to a large number of climate and environment experts including...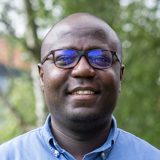 Researching safe and economically sustainable solutions for the recovery of clean energy from environmentally polluting waste streams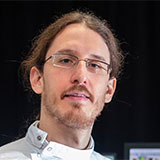 Leading a £1m+ research programme to develop bioinspired platform technology for next-generation functional paints and coatings.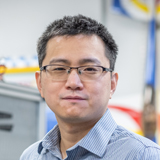 Developing a turn-key crop disease management service to combat wheat yellow rust – a fungal disease that can ravage harvests across the world.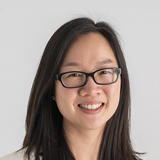 Research addresses the challenge of providing access to affordable, reliable, sustainable and modern energy for everyone across the globe.
Developing acoustic emission sensing technologies to provide early warning of deterioration and failure of buried infrastructure systems.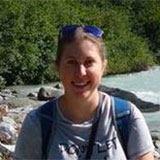 Leading a £1m+ research programme to discover the global patterns, key mechanisms driving change and ecological impacts of fine sediment deposition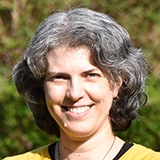 Research explores how young Amazonians, living in riverside communities, consume and produce information to discuss how they build and voice their vision of development.
A researcher, educator and advocate working at the intersection of sport and climate change, focusing on climate vulnerability and adaptation among organizations.
The UK will host the 26th UN Climate Change Conference of the Parties (COP26) in Glasgow from 31st October to 12th November 2021.
The summit will bring global parties together to accelerate action towards the goals of the Paris Agreement and the UN Framework Convention on Climate Change.
More than 190 world leaders will meet to discuss ways of achieving net-zero carbon emissions by 2050 and keeping the global temperature rise to 1.5 degrees Celsius this century.

High profile attendees are expected to include Greta Thunberg, Pope Francis and Sir David Attenborough. Representatives from Loughborough University will also be taking part in a number of events at the global summit.
The launch of STEER – the Centre for Sustainable Transitions: Energy, Environment, Resilience
The University will launch the Centre for Sustainable Transitions: Energy, Environment, Resilience (STEER) on 4th November as part of a programme of activities during the COP26 summit.
STEER brings together two multi-million-pound international research initiatives – Modern Energy Cooking Services (MECS) and Climate Compatible Growth (CCG) – to support low carbon development and investment in green infrastructure in developing countries.
MECS is a £39.8m programme that is transforming the sustainable cooking sector from biomass to cleaner modern energy cooking systems. Funded by UK Aid, the project is integrating modern energy cooking services into the planning for electricity access, quality, reliability and sustainability, to leverage investment in renewable energies (both grid and off-grid) to address the clean cooking challenge.
CCG is a £35m programme, funded by the UK's Foreign Development and Commonwealth Office (FCDO), to support investment in sustainable energy and transport systems to meet development priorities in the Global South.
Sport@COP
Sport@COP is an interactive, high-level training ground for movers and shakers in the sports sector.
The event's organisation has been led by Dr Maddie Orr, who is a lecturer in the Institute of Sport Business at Loughborough University London, and Founder and Co-Director of the Sport Ecology Group. A one-day hybrid (virtual and in-person) summit will take place on 8th November in Glasgow in parallel with COP26.
Dr Orr will also speak at the Extreme Hangout, a youth-focused hub bringing together those who share a passion for the health recovery of the natural world.
The University is committed to acting in a socially responsible way that maximises its positive impact and minimises its negative effect on society.
 Utilising the United Nations Sustainability Development Goals (SDGs), we are taking positive steps forward in embedding and actioning sustainability practices and policies across both our Loughborough and London campuses.
Read more about our campaigns, our progress and what you can do to help us achieve our goals.
Aiming for 78% reduction in the University's greenhouse gas emissions by 2035 compared to 2010/11
Set a target for net-zero greenhouse gas emissions by 2050
Waste on campus was reduced by 500 tonnes during 2020/21 compared to pre-pandemic
70% of overall waste was recycled, compared to 29% in 2009/10
In 2020/21, only 7% of University waste went to landfill, compared to 71% in 2009/10
23% of waste was converted to energy in 2020/21 compared to 0% in 2009/10
Three quarters of our 440 acre campus is green
More than 7,500 trees on campus, plus two ancient woodlands
40 types of wild birds including herons, buzzards, woodpeckers and kingfishers
Campus and woodland animals include muntjacs, badgers, foxes, squirrels, bats, frogs, newts, dragonflies and hedgehogs
Over half a million bees in the campus apiary producing our own jars of 'Loughborough honey'