Press releases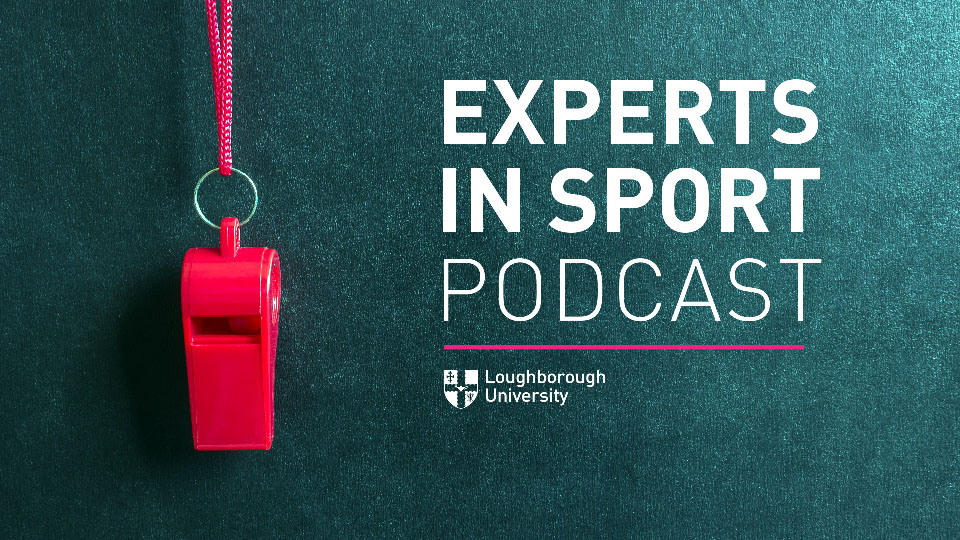 Experts in Sport: As athletes begin to return to training – what should practitioners be doing?
As government restrictions begin to slowly ease, many athletes have resumed training in a safe and considered manner. With that, support teams now have the difficult task of managing workloads and helping ensure the transition back to the 'norm' runs as smoothly as possible.
In this week's 'Experts in Sport' podcast, regular hosts Martin Foster (Applied Sport Management Lead) and Dr Martin Lindley (Senior Lecturer and Director of Biosciences) are joined by the University's Head of Strength and Conditioning, Chris Wright, and fellow coaches Adam Whitney and Stephen Breisner.
Chris Wright begins by explaining the inevitable differences in training methods both pre- and post-lockdown and how athletes can - quite literally - now hit the ground running:
"It's a massive switch in terms of the amount of training athletes were doing pre-lockdown to potentially what they'll be doing now. Some athletes, in various sports, would have been doing 10-15 hours a week, it's now very different…it causes lots of different challenges and has provided a great opportunity for athletes to take ownership of their training and try to problem-solve."
The panel also discuss how they have adapted training programmes, bridging gaps which were caused during the Covid-19 outbreak. This includes how rugby players have been unable to practice key areas of their game – such as tackling – for some time. It is also discussed how different athletes will return to training at different stages of development.
"We have some people who haven't played since February, so they've not been in contact in match situations for some time, we will need to do a phased return with that," Stephen Breisner explained.
"We had our season cancelled quite early on and that allowed us to plan as we didn't have a date where we were expected to play…we're putting things in place that we can change – we can run a lot as the restrictions are eased, we can do a lot of capacity based work.
"In pre-season, we'll set a few markers around what everyone can do but bearing in mind that some people could be ahead of others due to what they have at home."
The podcast also touches on how coaches have shared best practice with other sports on campus and how offering support to athletes during this time has been vital.
RELATED CONTENT: Dr Martin Lindley has also devised these 5 tips for athletes returning to 'normal' training
"We've gone down the route of offering a supportive role during the isolation difficulties. We are also going down the education route…for us it was the motivation – how do you motivate individuals? We've done competitions…the guys have enjoyed and really bought into that," explained Adam Whitney.
The importance of the rest period is also discussed and how taking a break from vigorous training can prove beneficial for athletes. The panel also talks about how it is important to recognise and monitor athletes' health going forward to help them progress.
Chris Wright concludes the podcast reiterating how vital it is for practitioners to have a plan in place:
"My advice would be plan with the end in mind. What are you trying to achieve? Then work backwards. You'll start to see the risk factors…and know what your strengths are and what could limit you in this period."
The full episode of this podcast can be found above and listeners are encouraged to subscribe to the series by visiting Buzzsprout.
The 'Experts in Sport' podcast is a regular series that brings together experts from across Loughborough University with external thought leaders to discuss the latest research and hot topics in sport and academia.
Notes for editors
Press release reference number: 20/98
Loughborough is one of the country's leading universities, with an international reputation for research that matters, excellence in teaching, strong links with industry, and unrivalled achievement in sport and its underpinning academic disciplines.
It has been awarded five stars in the independent QS Stars university rating scheme, named the best university in the world for sports-related subjects in the 2020 QS World University Rankings and University of the Year by The Times and Sunday Times University Guide 2019.
Loughborough is in the top 10 of every national league table, being ranked 4th in the Guardian University League Table 2020, 5th in the Times and Sunday Times Good University Guide 2020 and 6th in The UK Complete University Guide 2021.
Loughborough is consistently ranked in the top twenty of UK universities in the Times Higher Education's 'table of tables' and is in the top 10 in England for research intensity. In recognition of its contribution to the sector, Loughborough has been awarded seven Queen's Anniversary Prizes.
The Loughborough University London campus is based on the Queen Elizabeth Olympic Park and offers postgraduate and executive-level education, as well as research and enterprise opportunities. It is home to influential thought leaders, pioneering researchers and creative innovators who provide students with the highest quality of teaching and the very latest in modern thinking.