For an individual or team who do vital work for the University and are deserving of broader recognition.
Winner: Graduation Support Team
E&FM colleagues in general put themselves forward for important University events when there is a call for volunteers eg open days, confirmation week (admissions and accommodation call centres).
In addition to their normal duties, the domestic services team set up the facilities for graduation and provide the 'marshals' for all graduation events. Working behind the scenes it is not an exaggeration to say that without this team and their corporate knowledge the graduations would not be the success that they are.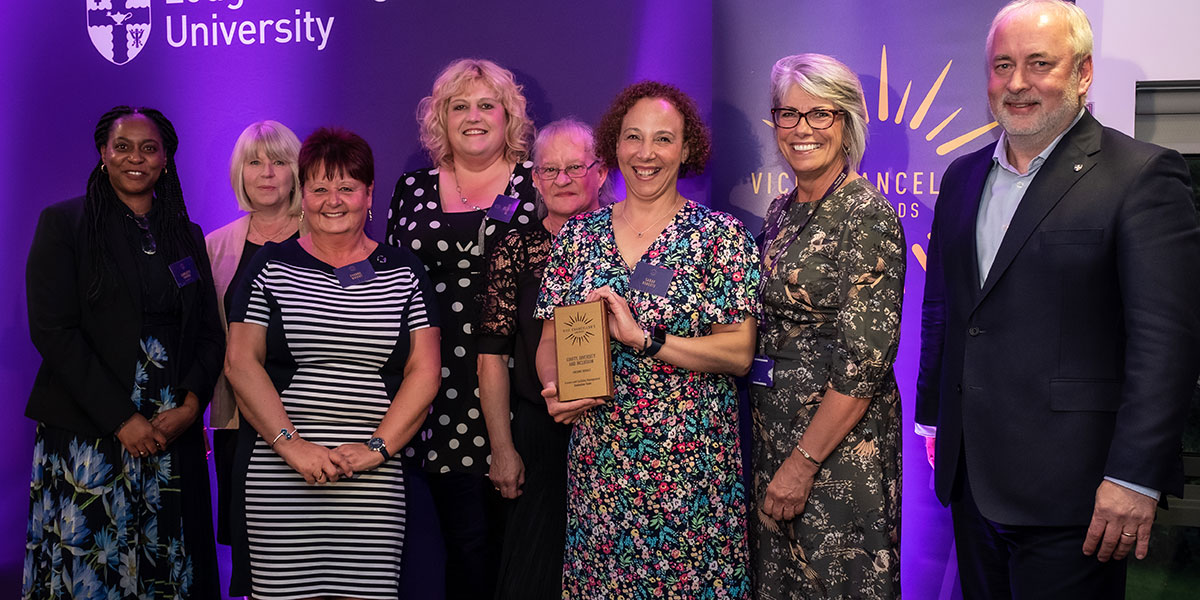 Nominees
Carolyn Kenney
Carolyn undertakes a HR Business Partner role for the University. She supports a number of schools and services including the School of Science, Loughborough London, Marketing and Advancement, IT Services, Organisational Development, Health and Safety and the HR department. Throughout the last year, Carolyn has supported these areas including managing complex TUPE transfers, change programs, as well as holding a wide-ranging HR portfolio. In addition to this Carolyn volunteered to be the HR lead for the Ukrainian Response Group as she currently holds the HR position of being the key contact for CARA (Council for At Risk Academics).
David Wilson
I am nominating David Wilson for the Unsung Hero award because they have worked tirelessly for many years to improve the experience of staff and students from minority groups on our campuses. David has been at Loughborough University for over two decades and throughout that time has been involved in equity, diversity and inclusion work, both as a student and in more recent times as a member of staff. As a staff member, David has had particular success in advocating to improve the experience of LGBT+ people on our campuses.
Pauline King
The technicians in our University are quite often the unsung heroes of a well-functioning lab and Pauline is no exception to this. Over the last five years I have had the pleasure of working with her managing x-ray equipment in Physics and Chemistry laboratories and more recently have had a frontline view of the impact of her initiative, forward planning and steadfast determination. Of the technicians that I have worked with, she is an excellent example of what they should strive to be and I would hope that she is recognised for it.