For significant impact on sport policy and practice.
Professor Mark King is the world leading expert in bowling analysis.
Through his research, he has developed an assessment method for assessment as to whether someone's bowling is 'legal' in terms of cricket rules. This has led to him being involved in cases on behalf of the ICC and has provided expert opinion on controversial cases. In addition to this, his research has benefitted cricketers as he has found ways to both improve performance and reduce injuries.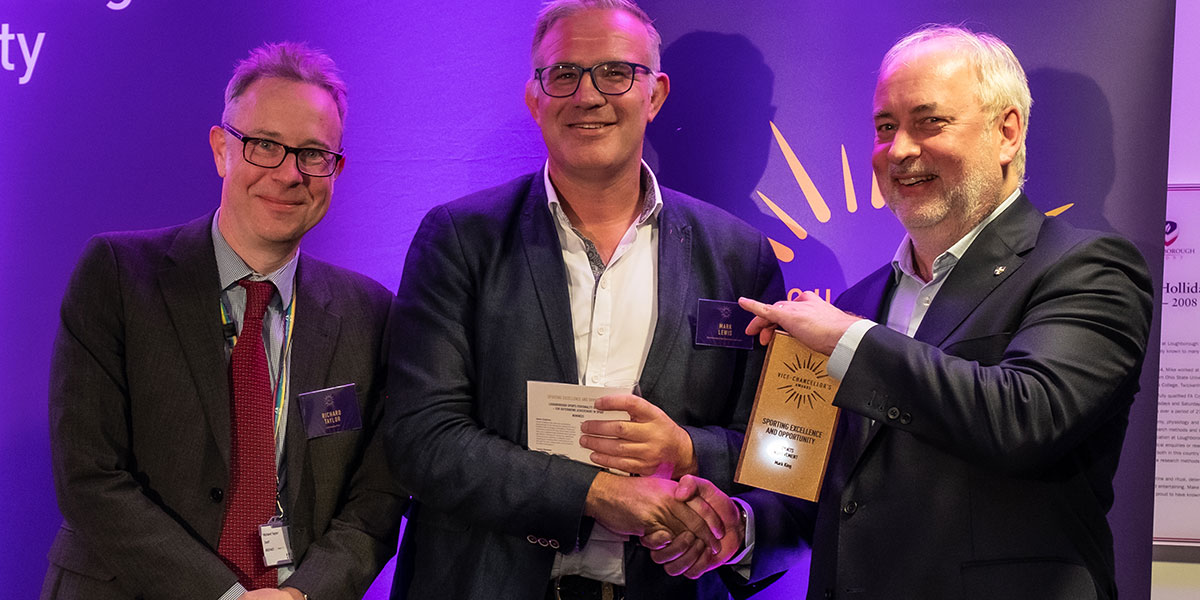 Nominees
Loughborough Sports Ground Maintenance
Loughborough's reputation as a worldrenowned sporting university is underpinned by its first class facilities across almost every conceivable sport. To maintain such facilities to the standards expected of official bodies such as the Premier League, ECB, RFU and Commonwealth Games (many Loughborough alumni included) a team of the most dedicated and skilled individuals is required. Since the Sports Grounds department reverted from one centralised unit for all areas of campus to satellite teams for each sport, the standard of facilities available to students has increased no end and is still increasing.
IOC Legacy
Project Post the 2012 Olympic Games, the IOC launched an initiative to recognise international centres of excellence in 'prevention of injury and protection of athlete health'. Loughborough University led the newly formed National Centre for Sport and Exercise Medicine (NCSEM), a 2012 Olympic legacy project, in the process to be recognised as one such centre. In 2014, Loughborough along with partner institutions around the UK including in London and Sheffield, were appointed as the UK centre. After four successful initial years, the same group applied for re-accreditation and was again successful for a second four-year term until 2022.