For activities that had had significant local, regional, national or international impact.
ICAROS (International Research Centre to study the Effects of Autonomous Vehicles on Vulnerable Road-users) won for its flagship international partnerships with Australia and China. ICAROS currently involves a collaboration between Research Centres on three continents including Loughborough University (UK), Queensland University of Technology through CARRS-Q (Australia) and Tongji University (China).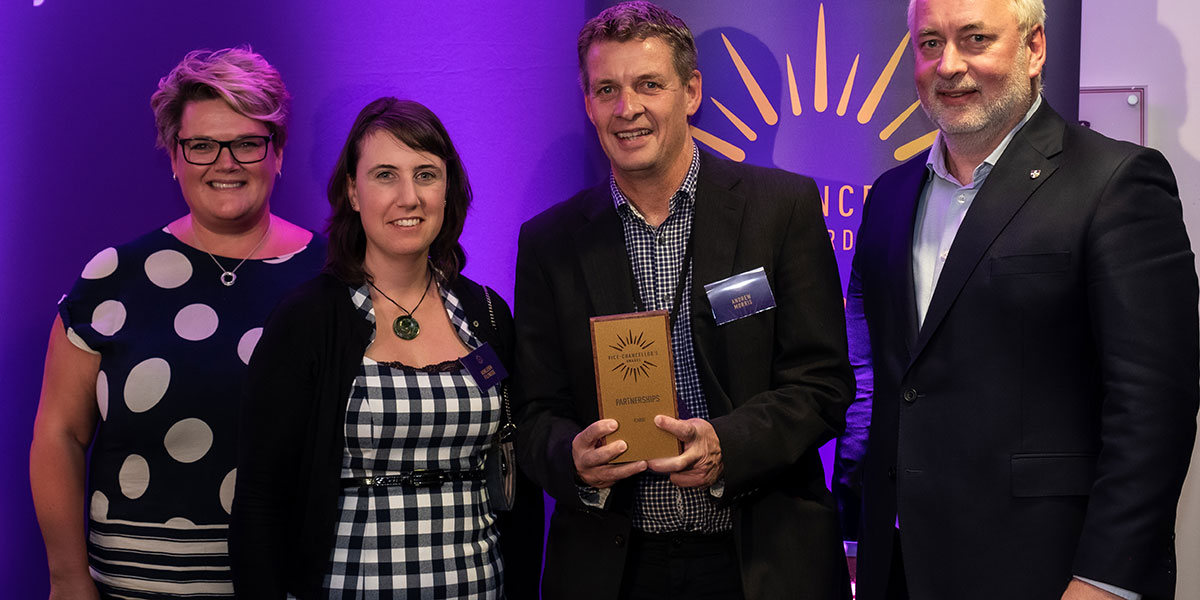 Ash Casey
As Trust Director of Sporting Excellence at the Laurus Trust, I was keen to work with the very best higher education institution to support our pupils to realise their dreams and aspirations of sporting excellence. After numerous conversations with several Loughborough University staff, I was introduced to Dr Casey. From the outset Dr Casey was extremely helpful and his prompt communication has been vital in securing formal trust endorsement and backing for this five year partnership. He was approachable, his ideas were brilliant, and he evidently spent a vast amount of time in getting the partnership to where it is now.
TALENT Technical Team
The TALENT project is the collaboration between eight universities including Loughborough and has involved our technical team collaborating and researching, networking and communicating with representatives from all the MI universities plus national technical community across the UK. One of the first TALENT collaborations was Technician Led Equipment Sharing. The Midlands Innovation (MI) partnership was built on establishing how to more effectively share research equipment. The technical team produced a live brochure / information links for the equipment within Loughborough highlighting our skills, competencies and technology to enable more collaborative research.
Health, Safety and Wellbeing During the COVID-19 crisis the University's Health and Safety team, led by Neil Budworth, formed an effective working partnership with UUK and DfE. This resulted in the University being at the heart of setting COVID-19 policy for UK Higher Education. Together we realised that the HE sector is complex and we needed to be able to quickly communicate and disseminate guidance and collate feedback and questions. The team at Loughborough were central to this, running surveys, collating data, identifying needs and distributing guidance.
C-DICE
The Centre for Postdoctoral Development for Infrastructure, Cities and Energy (C-DICE) was established in 2021 to transform the development of postdoctoral researchers and accelerate progress towards net zero carbon. The programme (led by Loughborough University, with the Universities of Birmingham and Cranfield) is funded by Research England with matched and in-kind contributions from a growing range of partners making C-DICE the biggest single investment in postdoctoral researchers in the UK.